Brofund Payouts and Holdings as of 1001 - Happy October!
---
Hey guys it's been a journey! I'm here to report our data results for the month of September.
If you're seeing this post for the first time, I share our BRO report every week so you guys know where we're at and we're headed in terms of payouts and holdings.
Brofund Payouts and Holdings as of 1001
Data source: Hive Blockchain
Frequency: Every Saturday
Data Values: USD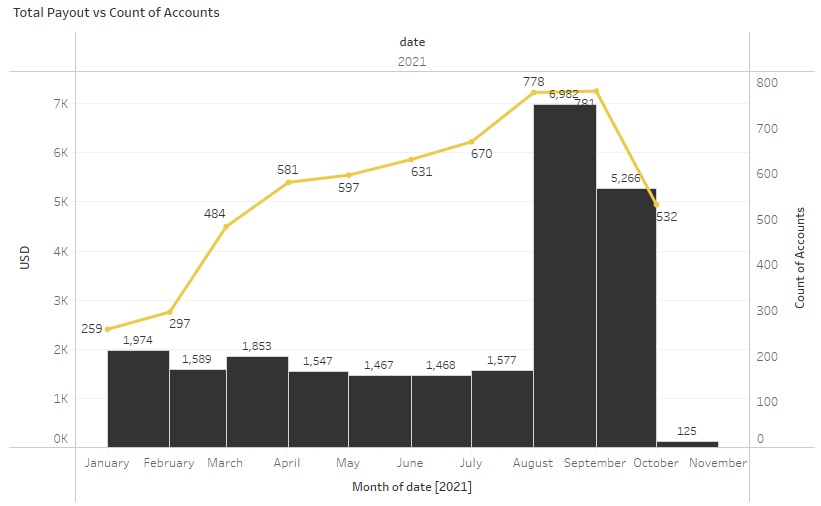 Looking at our month-over-month dividends charts, it looks like we are indeed heading in the right direction. We ended with a total payout of $5,9266 with 781 BROs who got paid last September. And the last two bars in our chart surpassed the rest of the months this year.
Hive's value is now sitting comfortably at around $0.644. We've experienced a few highs the last couple of weeks but we have yet to experience the best of Hive. So yeah, this is only the beginning. All we need to do now is sit back, relax, and hold. Hold those BROs bros! And let the charts do the talking.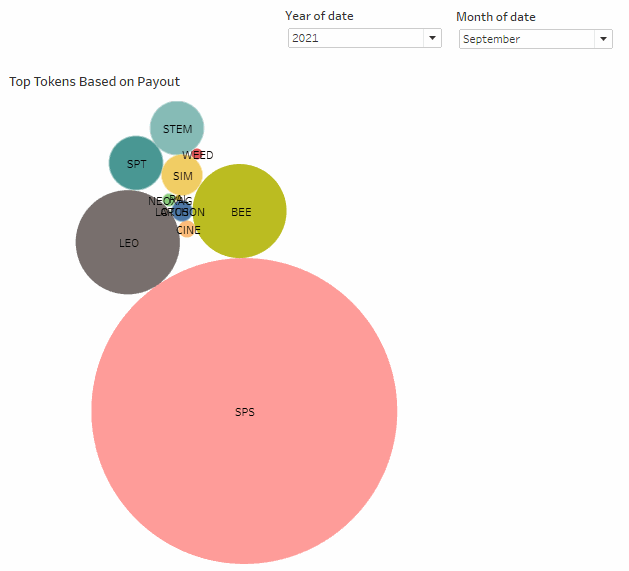 SPS, LEO, and BEE are our top tokens dollar-wise for the month of September. SPS paid 562 bros a total of $4,042 last month. BEE token seems to be getting in the picture now and just surpassed SPT and STEM in terms of payouts.
The start of October seems promising too for our dividends tokens. And SPS is more generous than ever. Let's see in the next few weeks which token will top our charts.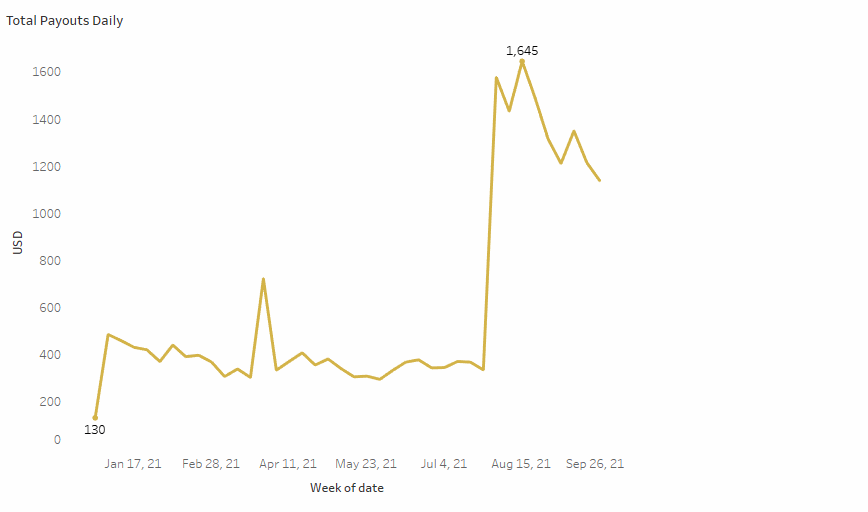 Last week we ended with a total payout of $1,137. I know we're in a bit of a downtrend here but that's just due to the changing value of our cryptos overall. BRO is growing and this is your chance to hop in at the right time.
And for our bros who made it to the top, kudos! Kudos for believing in BRO and for being this rich.
Top bros for September

If you want to be one of the bros, just buy BRO tokens straight from the Hive Engine market or delegate your HIVE power and Hive engine tokens to @brofi to earn dividends.
To see the full dividends dashboard, check out this link
BROfund Holdings
The brofund holdings report is just as important because you got to know where your earnings are actually coming from right? So thanks to Ray our BRO mastermind for being this crypto-rich and for giving us a piece of his pie day by day.

Last week, our overall holdings were at $242,215 and as of this week at $253,247. Ray's now holding a total of 114 tokens. The plan is to keep on investing in tribes and new projects. Watch out for those new dividends coming into your wallet daily.
Oh and did you know that by holding 200-999 BROs in your wallet, you'll get to own an original mancave NFT? How cool is that!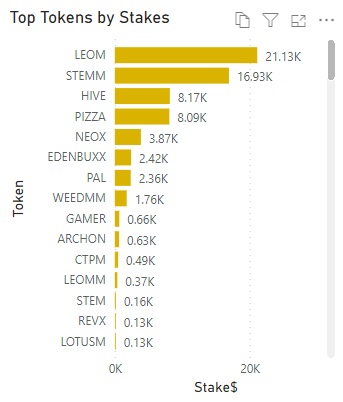 LEOM, STEMM, and HIVE lead our tokens by stakes chart. LEOM increased from $16.11k to $21.13k - making it our top token this week. HIVE stakes also went up from $8.04k to $8.17k.
Finally, here's our top brofund holdings including stakes, liquid, and delagationsout.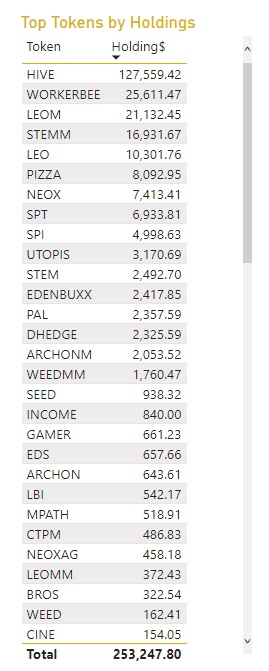 For the full brofund holdings report, check out this link.
Takeaways
It looks like Ray just won't stop getting into new projects and tokens so watch out for those. And that means more for you bros so keep on holding.
See y'all next week!
Cheers! 😎
Brofund Analytics Team
---