Staking Polkadot (DOT) With Kraken Tutorial - 12% Rewards!
---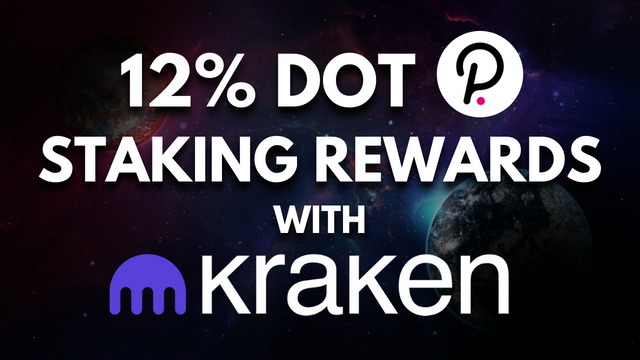 Kraken, the popular American-based crypto exchange (and now approved to be a bank!) offers an amazing 12% staking reward when staking Polkadot (DOT) on their platform.
Today I'll be showing you how easy and simple it is to stake on Kraken!
After hearing about Kraken receiving a banking license, I feel very comfortable and secure with their ability to custody and hold assets for their users.
I've been staking my DOT with Kraken for over a month and have had no issues. I also love their multiple 2FA codes for different levels of account functionality (logging in, funding, and a master key)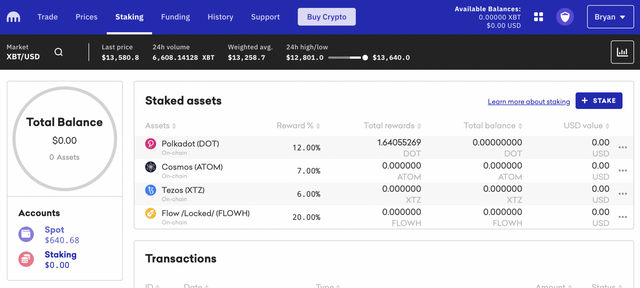 Step 1: Log in to Kraken and visit the Staking tab. https://www.kraken.com/u/funding/staking
Here we can see that we can Stake several crypto assets, such as Polkadot (DOT), Cosmos (ATOM), Tezos (XTZ), and Flow (FLOWH).
In order to Stake any of these assets, we must first make sure they're available in our 'Spot' account. 'Spot' refers to the actual hard crypto asset. If you have DOT in your Kraken wallet, then great, you're ready to stake! If not, simply deposit it into your Kraken DOT wallet before proceeding.
Step 2: Click the blue + STAKE button on the upper right.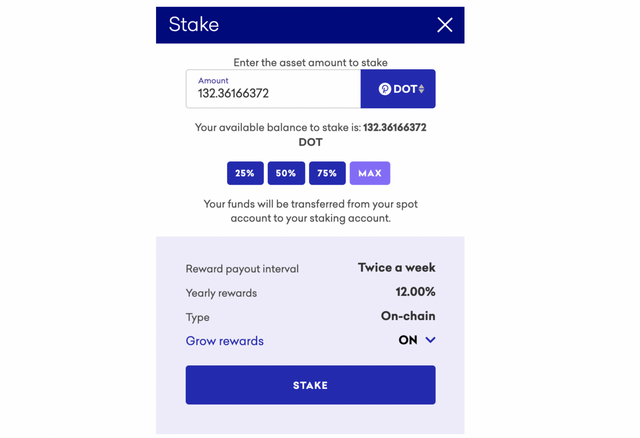 Here we can see that we can select the crypto asset, the amount we would like to Stake, and also see the terms below.
With DOT, we'll be paid rewards twice a week, and by having 'Grow rewards' ON, it means our rewards will be automatically compounded to our DOT staking balance.
Turning this off would result in the rewards being sent to our 'Spot' account, where we could sell or withdraw them to another wallet.
We'll leave it on as I'd like my DOT rewards to compound over time!
Step 3: Let's click the blue 'Stake' button then complete the Two-Factor Authentication by confirming the code from your authenticator app.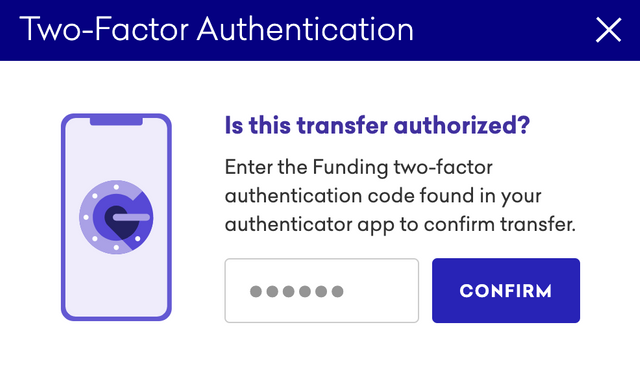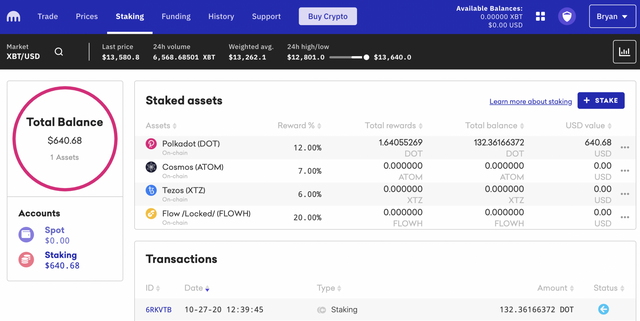 After confirming, we'll see new balance shift from 'Spot' to 'Staking', as well as the green check appear for the Staking transaction.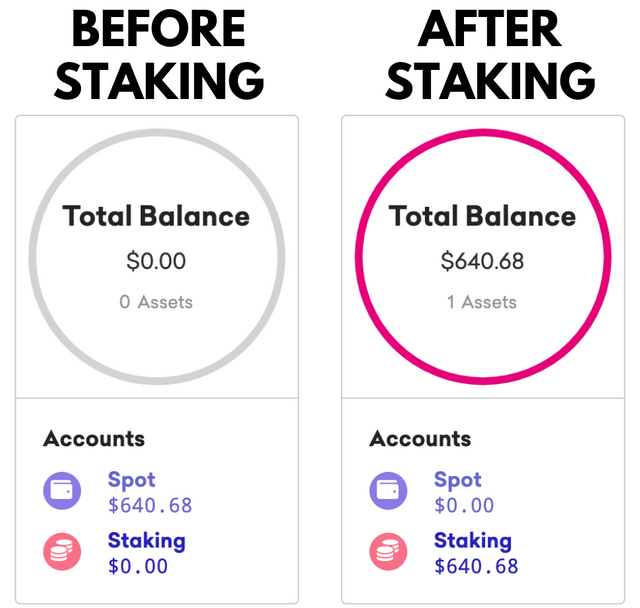 You're all set and now staking your DOT in Kraken and earning 12% rewards!
Thanks for reading, and I hope this post helps you on your crypto journey.
---
For more how-to articles, tutorials, experience, and reviews, check out my website LearnHowToCrypto.com

Posted Using LeoFinance Beta
---