Check Out Bremit Airdrop
---
I just stumbled upon an airdrop that looks kind of nice, although you can never tell with these airdrops, but hey, if it ain't gonna cost me any money, I can as well try it out.
There are lots of shitty projects out there, most times I don't bother with them, but when a particular project seems to have a case use and has a platform to go with it, I usually pay attention.
Bremit is a decentralized community-driven remittance platform, although many levels of the projects are still ongoing. For instance, they are still working on developing their app, and their own wallet. Plus there are other things yet to become fully operational on their website but, just like they said, everything is still ongoing.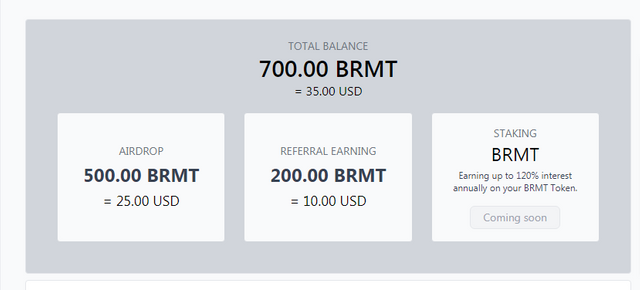 They are rewarding the early adopters with $25,000,000 worth in airdrop - I didn't say, they said.
The procedure for getting the airdrop is quite straightforward, although the allocated tokens would be kept on your wallet on their website till everything else is ready.
They are giving 500 BRMT worth 25USD and some more for referrals, so if you think it is worth a punt, here is how you can go about it...
Step 1: Visit https://bremit.io/BR252919029
Yeah, that's my referral right there, in case you wondering
Step 2. Everything else is straightforward from here on out. Just sign up and verify your email and that's it. Then you can spam your link to your friends too.
Posted Using LeoFinance Beta
---