Caifu is a multi-chain decentralized exchange ecosystem for non-fungible tokens initially aims to solve six important current challenges: lack of liquidity in the NFT market, lack of lending opportunity for NFT artists, lack of proper use of NFT staking, lack of utility use cases, lack of NFT monetization as an in-game item for NFT holders, and lack of crosschain usage of NFTs.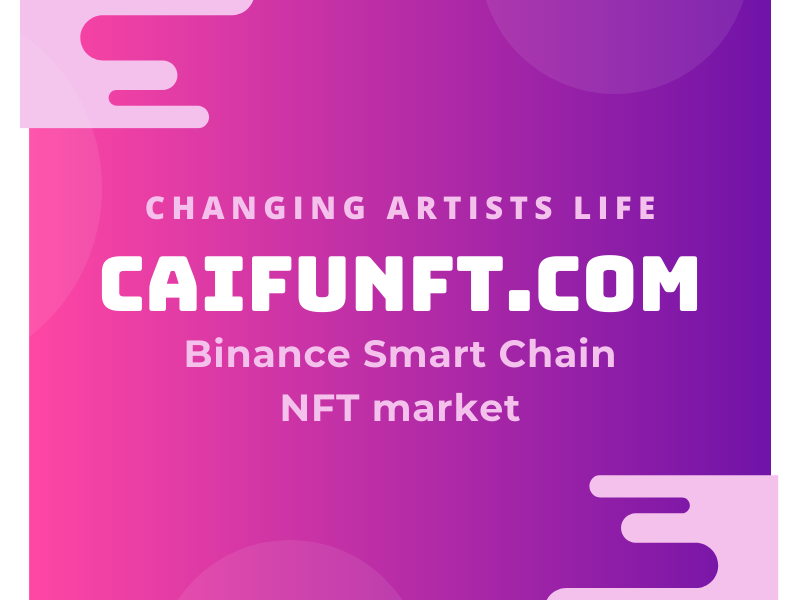 CaifuNFT Features
Gamify DeFi:
CAIFU's DeFi protocol built on Binance Smart Chain with qualified tokenomics, yield farming, and non-fungible tokens trading, and connecting artists with the world. The ecosystem is designed around NFTs, gaming, and tokenomics that will benefit the end-user.
Caifu DEX
Where users can use automated market-making ("AMM") mechanisms to exchange between FTs and NFTs on Binance smart chain, but very soon it will also support cross-chains like Ethereum, Polkadot, and Matic.
NFT Lending
Caifu is the world's first project that offers lending up to $1000 against NFT as collateral, this can make artist's life more efficient when they ran out of funds or gas fees.
However, for now, only creators or collectors with good historical records can enjoy the offer of up to $1000, for the cheapest fee as low as 1.2%. The primary goal for this feature is to make help original artists around the world who needs some quick funds. However, this can be changed later by community voting.
Stake NFT
Caifu users are able to stake NFT to earn more NFT or Caifu tokens. The yield farming program is designed in users' favor so that users can earn passive profits by providing NFT and FT liquidity for the services of the Caifu market ecosystem.
Caifu Rewards
To increase user interaction in the Caifu ecosystem, there will be a lot of reward systems for users such as trading reward, referral, airdrop, lottery, and NFT launchpad.
Game Integration
Caifu has planned to add game development SDKs in its ecosystem and reward its users in a fun and unique way.
Governance and community involvement
The $CAIFU governance token was designed to incentivize ecosystem participants to contribute to developing the Caifu Ecosystem. By holding $NFTC token, the community gets the right to make governance decisions. The community decides the next move of Caifu. This is a crucial element in terms of building a major decentralized ecosystem.
Token burn
Fees earned from the ecosystem products are used to buy back $NFTC from the open market and burn 100% of them. By default, it is set to happen within 30 days interval.
Exclusive discounts
$NFTC holders get exclusive discounts when create or trade NFTs. The Caifu team seeks more options to bring to the community that can entertain them in financial terms. By using the ecosystem, NFTC holders can get some exclusive NFTs and airdrops.
Tokenomic
Token Name: NFTC
Smart contract: …….Ab963Be
Chain: Binance Smart Chain (BEP-20)
Total Supply: 1,000,000,000 $NFTC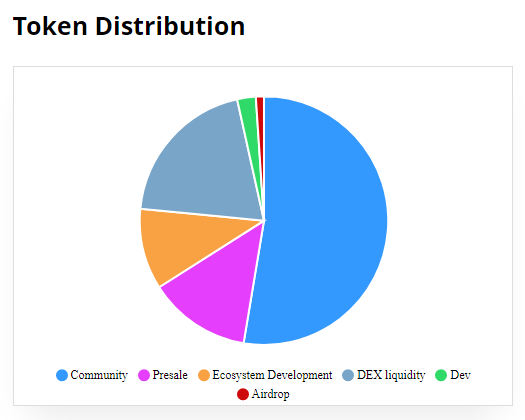 Token Distribution
Community: 50%
DEX Liquidity: 19%
Presale: 12.7%
Development: 10%
Developers: 2.3%
Airdrop: 1%
Cáifù Roadmap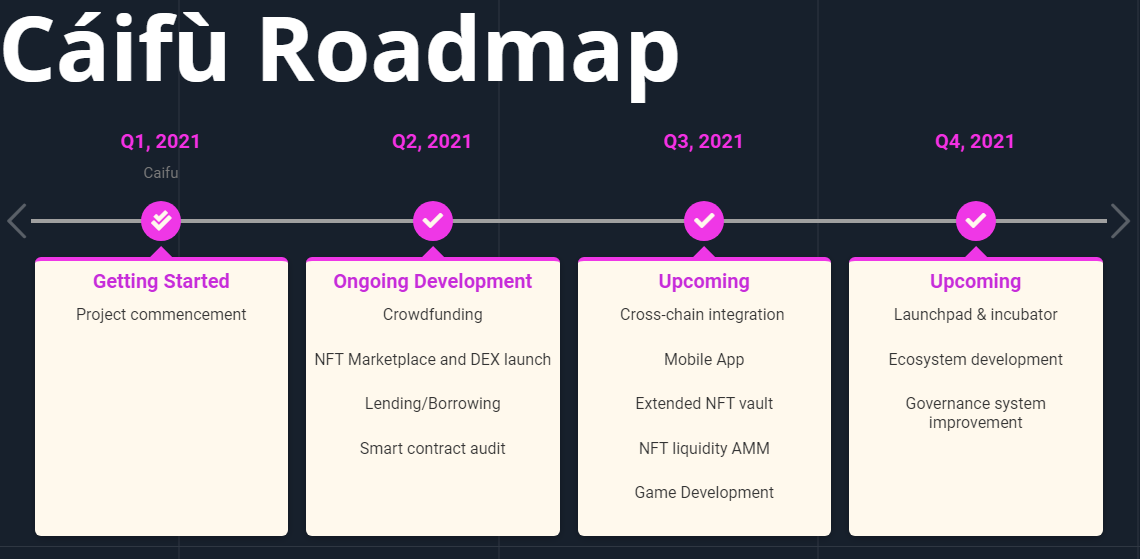 NFTC Presale
The pricing model is designed in a dynamic way so that it can easily skyrocket and gets stability.
Starting with a seed round, $NFTC presale offers only 12.7% token to early investors which are 127,000,000. We are finding better ways to make this more efficient, therefore, the final sale will be in the form of Gate.io startup.
Please watch us on social channels so for the specific start and end times of the sale events.
Why NFTC selected Gate.io for the startup?
We are building a global ecosystem, however, at first, our priority is to take a top place in the Asian market, that's why we choose Gate.IO. Statistics say it's the largest user-friendly crypto market with the highest trust score in Coingecko.
If you have more questions, kindly visit https://caifunft.com/ and check around. Also, you are welcome to join our Telegram community here https://t.me/caifunft
CaifuNFT token contract:
Website: https://caifunft.com/
Twitter: https://twitter.com/caifuNFT
Posted Using LeoFinance Beta