Petrol prices in the UK start to fall
---
Here's RAC Fuel Watch: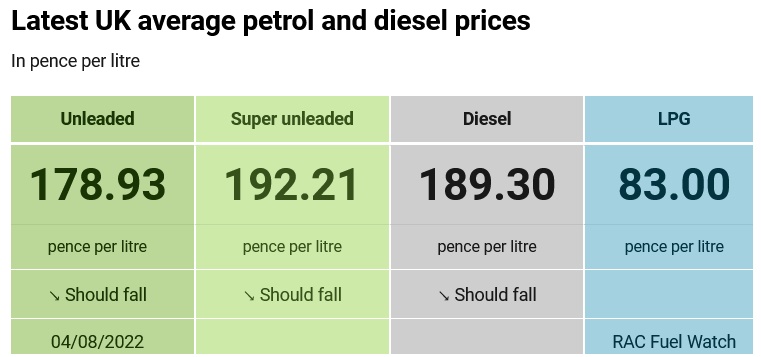 source
The price of Brent crude and wholesale refined petrol actually started falling six weeks ago, but petrol stations were reluctant to pass the price cuts on.
The dam broke when Tesco started a supermarket petrol price war, forcing Sainsbury's and Morrisons to join in.
Tesco wasn't being altruistic - they probably noticed customers making fewer journeys to their stores. And with inflation high and the Bank of England raising interest rates, they face the prospect that money that would have been spent on impulse buys being diverted to paying interest. Given that the cost of wholesale petrol had come down, it made sense to pass it on to the consumer to lure them back to the stores.
I expect they hope the drop in petrol costs makes a dent in headline inflation and the BoE stops raising rates.
---