The much awaited Finance X Gaming: LEO:ONEUP pool is LIVE!
---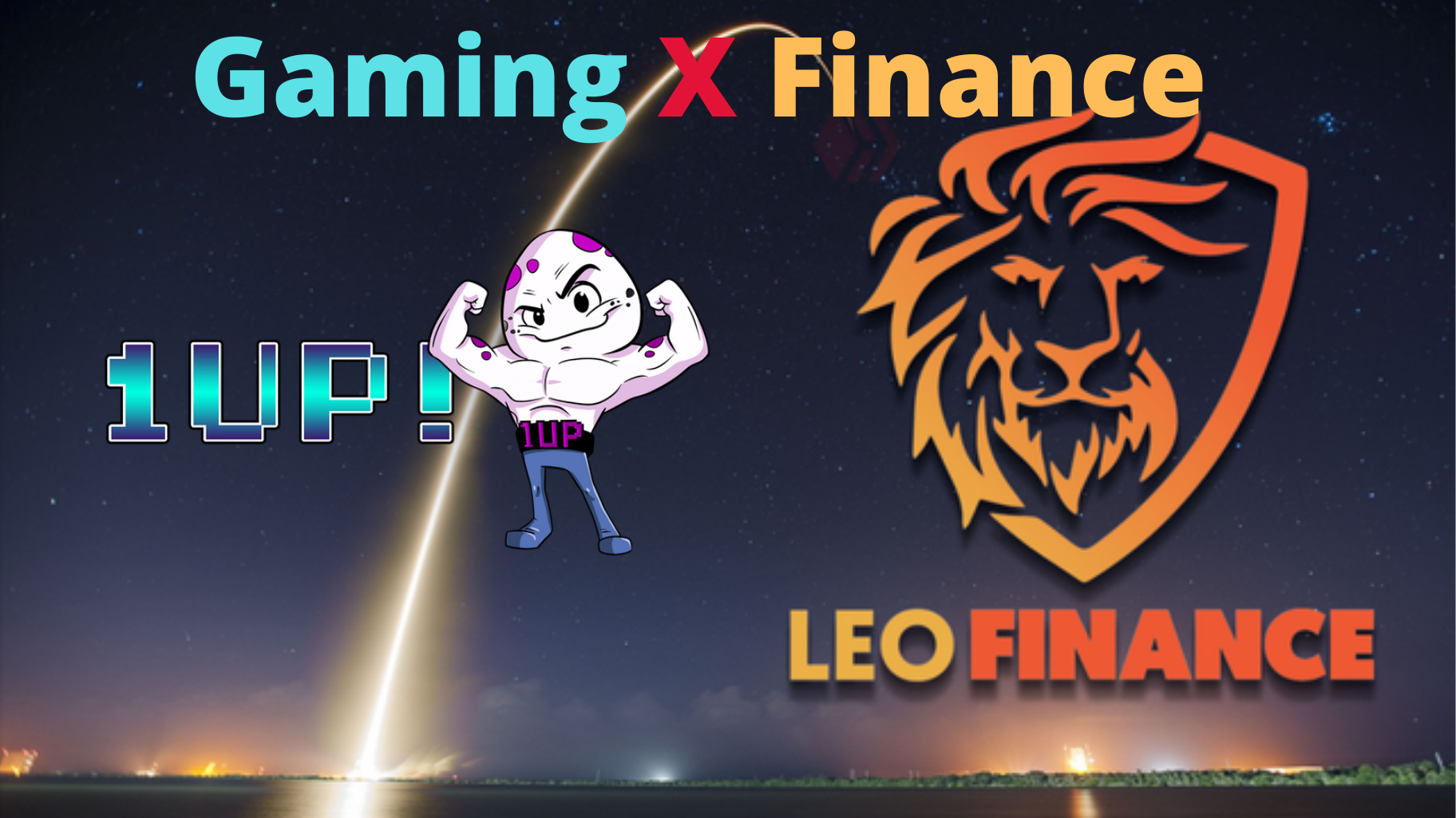 Image Source from LeoFinance and Edited be Me
One of the least known perks on hive, the diesel pools, a hidden gem among all the DEFI cryptosphere.
LeoFinance community is hyped about the launch of PolyCub and is saving Cub for the upcoming airdrop. In the meantime, an interesting, most anticipated pool has emerged:

LEO:ONEUP pool
Being a fan of both gaming & Finance, this pool is the perfect taste for my appetite to keep staking and building my portfolio while gaining some passive income.
In a matter of 2 days, there is already $13 500 in liquidity pool and offering 341% APR for the duration of 98 days, massive if it keeps up with relatively the same APR!
Another detail to keep in mind is the 1% daily bonus which means by the end of the reward period (after 100 days) you'll end up with almost 440% APR (considering the APR stays the same).
Rewards tokens are ONEUP at the moment that can be used for hyper-compounding (considering you have LEO).
Tips to keep in mind:
Adding liquidity does deprive you from receiving reward for the given day (24 hours)
Daily Bonus drops win adding/removing liquidity

Other Leo Pools
SWAP.HIVE:LEO

One of the richest pools in terms of liquidity, more than $100K, and did know a surge of liquidity since the Beeswap rewards announcement.
I was in this pool, as I mentioned here, when the APR was at around 66%.
Since it dropped to 25%, I've quit this pool taking into account the ratio of risk/rewards:
Delegating/curating can go up to 15%-20% in rewards.
The risk of impermanent loss is always hunting the diesel pool liquidity providers.
I feel that it's not worth taking the risk for an additional 5-10% in terms of rewards:

Curating/delegating will boost the community and reward the authors
There are other pools with higher APRs available

LEO.CENT

Maybe the least popular of all LEO pools, investing in this pool requires the trust in CENT keeping its PEG at $0.01 (1 cent).
At this moment, The price keeps balancing between $0.13 and $0.08 which is decent considering the recent price variation of the Hive price.
Despite the low liquidity and the not-so-high APR, this pool still decent for hyper-compounding as it offers LEO and CENT, in addition to the 1% daily bonus similar to LEO:ONEUP.
CENTG seems to be the governance token of CENT so it's always beneficial to keep it just in case.
Posted Using LeoFinance Beta
---