Honoring the Flying Squid for this weeks battle challenge.
---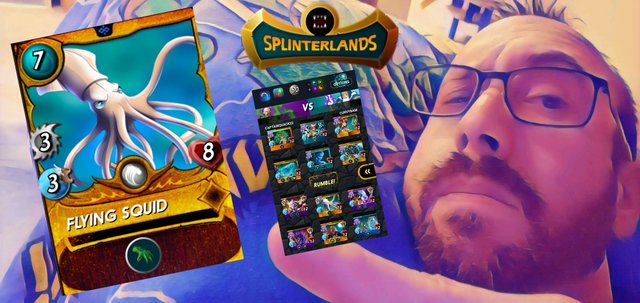 May the squid be with you, and you, and you. I just set out to pop an idea out of my brain, to create a post, and it felt right to join in on the weekly battle challenge featuring the wonderful Flying Squid. A beast in its own right, with solid attack, speed, and health. Lucky to have collected a few gold ones when i was buying chaos packs.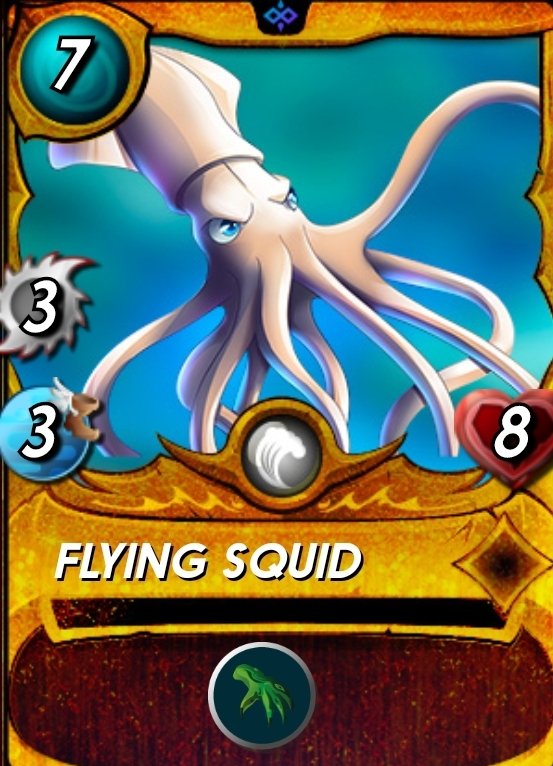 A cool looking character, nice art, and has the reach ability. I happened to setup a really nice fight, with a couple familiar battle modifiers. For the life of me i cant remember the names of these modifiers and im too lazy to go and find it, but just a quick second of a look and we already know exactly what each is by the picture. Anyone is welcome to school me, and inform me of the names of these 2 modifiers.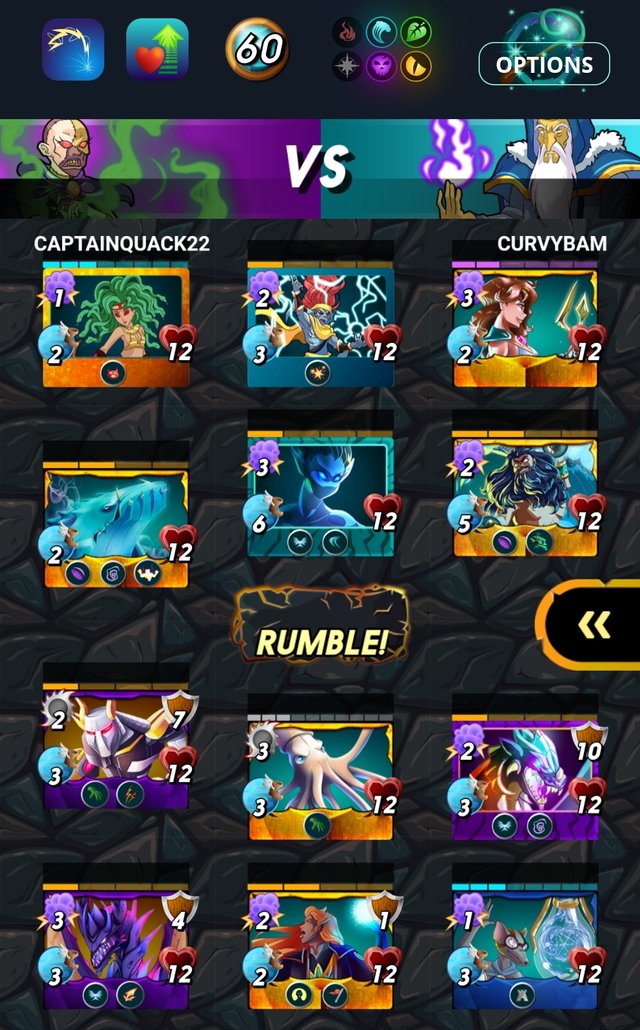 Right out the gates, im thinking i might be in trouble against this team, but i made sure to use:
Summoner: Delwyn Dragonscale
Carnage Titan
Flying Squid
Diamond Dragon
Venari Wavesmith
River Hellondale
Chaos Dragon
Facing a Water Splinter, Alric Stormbringer. The Baakjira as the tank scared me a bit, but once the battle started, a few good hits started causing damage.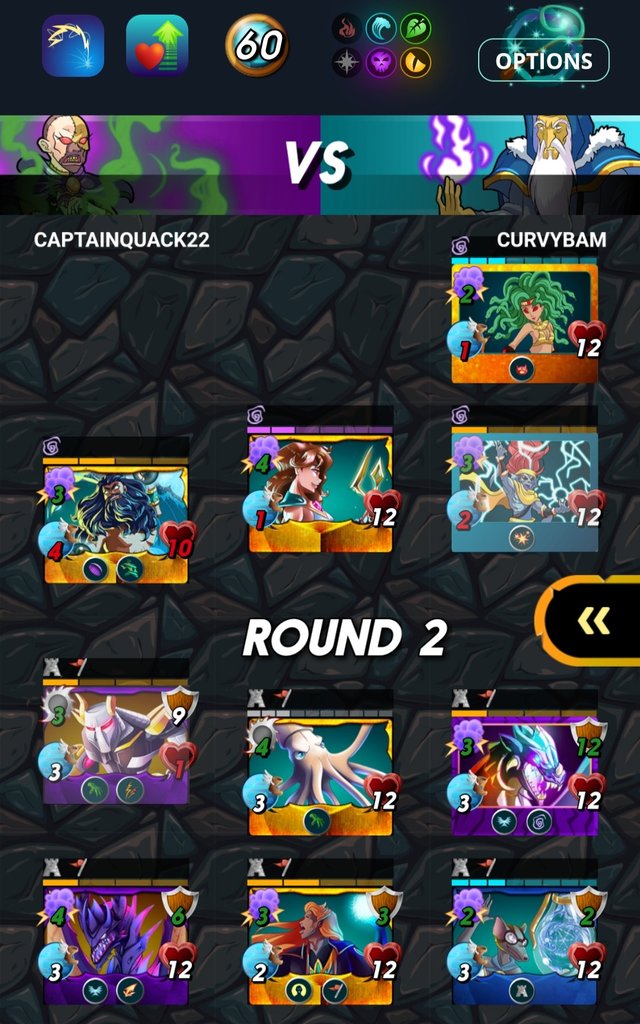 The Baakjira went down like a sack of stones, then my Carnage Titan got knocked out, but also got revived by the Hellondale, what a beast ability.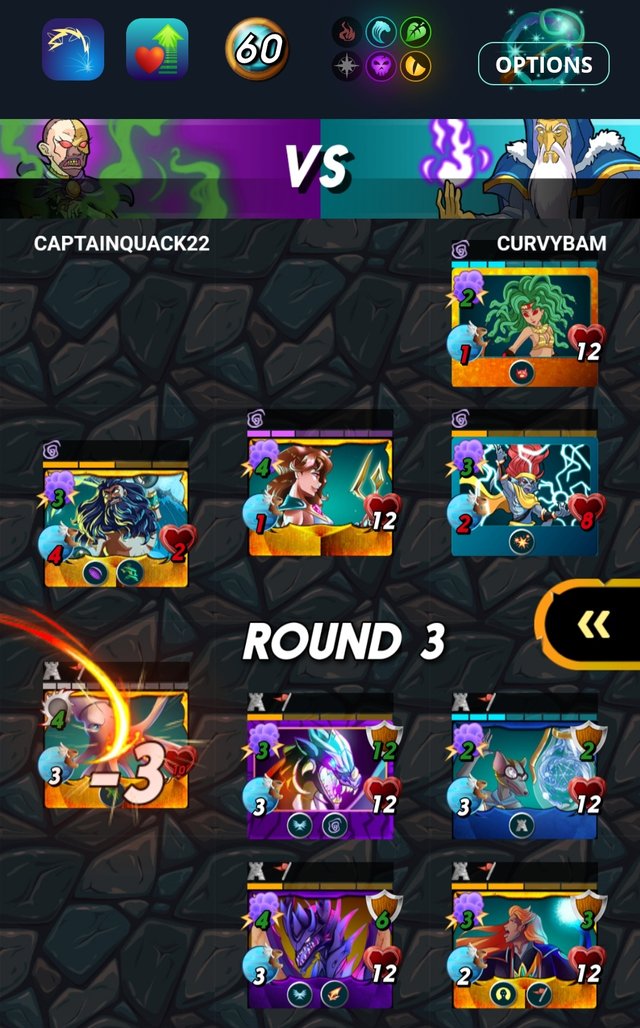 The next contestant is good ol Oshannus and the star of the show, the Flying Squid gets taken out, but sacrifices his Squid body, and takes some damage.
It comes down to 2 opponents left, but theres quite a bit of shield left on my team, and firepower left to make short work of whats left.
So that's that, the battle was won, check it out if youre feelin frisky.
https://m.splinterlands.io/#/battle/game/process/sl_a93663ba81eed9188c0e42286f284afc
Otherwise, hope you all are doing well. Its another day and another dollar. Im working many days in a row, almost a week straight. Its what I must do.
IM A DUCK ON A MISSION
---