5 Ways To Earn Crypto In Bear Market
---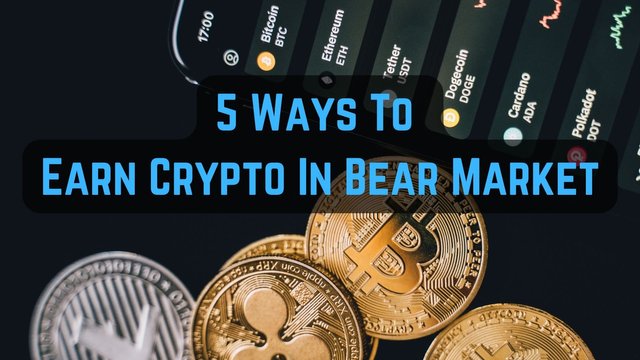 Image made using Canva

Hello Friends, Welcome to my blog post. Today I will share some ways to earn crypto in Bear Market. Techniques that work to earn crypto in the bull market may not work in Bear Market. Many people think that Bear Market is not a good time for trading and earning crypto. In my thought, Bear Market is the best time to earn crypto. Those who survive successfully in Bear Market can possibly make money in the next bull run. The Bear Market is a crucial test for Projects and Investors. Only fundamentally strong and good projects can survive in this phase. So it's very important to understand and identify good projects as an Investor. In this blog, I will cover what are some ways to earn crypto in Bear Market.
Here are a few things to keep in mind before investing in crypto
Smart management of funds is very important. Especially if you are a trader or investor.
Investing all your money in greed for high profit could be a bad decision. So It's always necessary to keep spare money for later use.
Don't invest the money that you need. Only invest money that you can afford to lose.

5 Ways To Earn Crypto In Bear Market
1. Dollar Cost Averaging (DCA)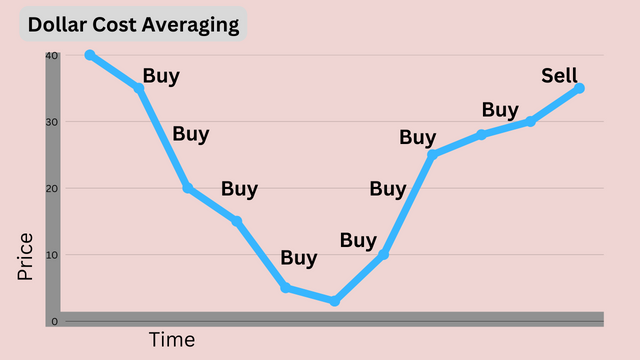 Image made using Canva
Dollar Cost Averaging (DCA) is a way to invest a certain amount in certain assets for a certain frequency (time period). For example, You want DCA in Bitcoin. Then you decide the amount and frequency. let's say the amount is = 10$ and the frequency is weekly. So you will invest 10$ weekly in Bitcoin in a bear market, the same thing you can do in a bull market, and when prices rich to their peak then you can sell and take your profit. You may get a return up to 400% or higher. Always chose fundamentally strong projects to invest in for low risk.
2. Crypto Staking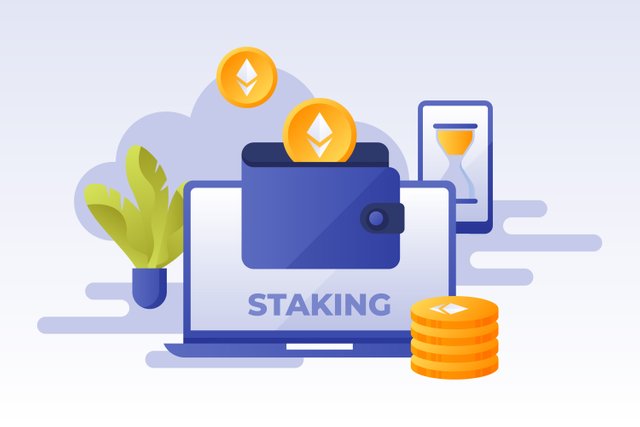 Image by Freepik
Crypto Staking is another great option to earn crypto in Bear Market. You have to stake some crypto in projects for a certain time period. Then you will earn crypto dividends on your staked crypto Which helps you to gather more crypto and helps you to make a profit. Also Staked crypto helps you to avoid panic selling.
3. Yield Farming (Providing Liquidity)
Yield Farming (Liquidity Mining) is providing liquidity on the Defi platform. You will get some reward for your liquidity from these Defi platforms. Also, some Defi platforms distribute native coins for free to Liquidity Providers.
4. Crypto Savings and Lending
Crypto Savings helps you to store your crypto and earn interest on it. Also Lending crypto is a good option to consider.
5. Grid Bots
In Bear Market, the price of crypto is the most volatile. In such situations using Grid Bots could help you to earn passive income.

I hope you liked my post. If you want to see similar content. Then please follow me. Have a wonderful day. Thank you...


Posted Using LeoFinance Beta
---