How to undertake
---
Starting a business is the dream of many people, but why do many of them fail? Because they are not started. Many times you have dreamed of an undertaking, but why have you not brought it to reality, why are you waiting to leave time? It happens that you have not started that step, you must start from scratch, but when you have that dream in your hands it is the best thing you will have.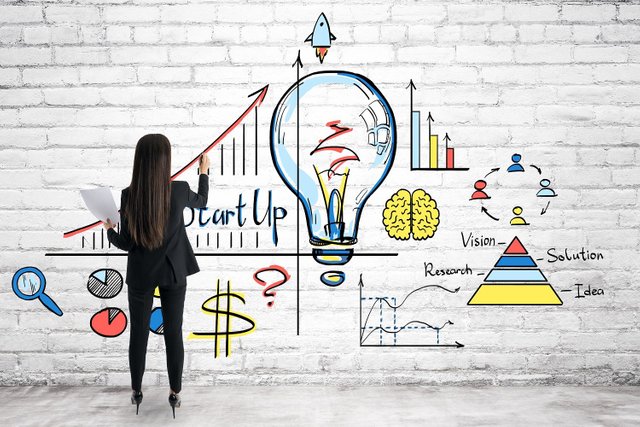 Source
Take action
Stop just dreaming, thinking about your business and do not take it to action, forget about the excuses you have, get rid of your vocabulary that you do not have time, money, or knowledge, you must organize and occupy yourself in the business you want to undertake Take it to reality, you must persist in each activity that you propose, because if you do not take action you will never have a business.
Stay away from toxic people
This is a great way to fall in our dreams, we always want to tell someone about our wishes we have to grow in life, to be independent and have our own businesses, but the vast majority of the time we find toxic people who do not contribute good ideas but has the bad ideas of filling your head with toxic words in telling you that you are crazy, that you will never be able to, that not even if you want to start by will be a failure, but if you observe that type of people they are those who have never started a business , who have only been afraid to start, are left with only excuses, they are people who love you well, but not having success in life.
You must believe and trust yourself
If you believe in your undertaking and in you, there is no one who can stop you, this is a great point that you must take into account, never feel distrust of the things you do, that you will be afraid of making a mistake if it can happen, but of that mistake You must learn and continue to trust, you must not fall when you trip over a stone, never stop trusting you because it is the biggest mistake you can make. I believe in you when are you going to start?
Never compare yourself
Stop comparing yourself to anything or anyone, each person is different, we have our essence, our knowledge, each one learns in a different way, so because you must compare yourself to someone, it is the worst mistake that many of us make to buy from others when what we should focus on ourselves. in what are our qualities and our weaknesses, in what we must improve and what comes out in us so that we can grow in our businesses.
Posted Using LeoFinance Beta
---