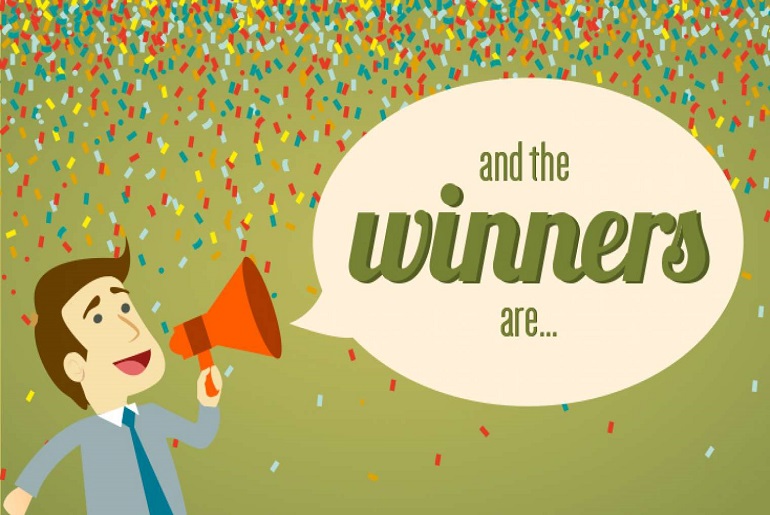 So the winners have been chosen and I'm thankful that my idea was so well received. So many entries and of course not all could be chosen but I'm inspired to keep this going in the future.
If you know me or have at least read my posts you will know that in 2013, the late Tony Hsieh, taught me about his concept of ROC>ROI. That means that Return on Community is Greater than Return On Investment.
That's why I've always been a curation nut. My stake is not enough to wield power on this blockchain but by working hard I can be part of the emerging middle class that must take the reigns from the Whales who cannot shoulder the burden forever. For this to be a sustainable community, we must all do our part and we all can.
I want to thank @onealfa.leo & @acesontop for taking an interest in my idea and contributing financial support. They just read my post and reacted which is a strong signal for the type of community we have here on @leofinance.
The 10 Winners below will receive one 100% vote value from my two accounts @cfclosers & @tulwave each day for one week.
I want to make it very clear how the vote value works. My @tulwave account will have a straight 100% vote which is very easy to understand. The @cfclosers account uses the remarkable tool developed by @leofinance called the Vote Weight Multiplier Tool which is accessed by clicking the lightning bolt icon.
It is there to help distribute votes on tribes without draining your hive voting mana. My Leo voting multiplier is set to 10. So, when I vote I slide the vote percentage down to 10% the tool multiplies that value by 10 so my vote value is equivalent to a 100% on Leofinance but only reduces my hive voting mana by 10%.
It's a brilliant tool and allows you to maximize your tribe votes while minimizing the draw against your hive mana. So winners will receive a 10% cflclosers vote which will distribute 100% Leo vote Value. For all intents and purposes, you are receiving a 100% vote.
With that said you will receive a 100% from my combined LP of 5100 for 7 consecutive days.
And if that wasn't exciting enough, @onealfa.leo has announced that he will be delegating 20,000 Leo to my account for 1 week which will increase the votes you are receiving to a combined 25,100 LP. Now that is some real Leo to get you going.
And if that isn't exciting enough either, it is said that @Toruk will be lurking. If you don't know what the @Toruk is, make sure you work hard on your posts and you may just find out.
So now that all that is out of the way let's focus on a sample from our community. Here are the winners in no particular order. (Please Note I Did Not Research The Accounts. I Took Them For Face Value From The Comment Section.)
Beginning Monday 4/12 Each of the Above Will Receive a 100% vote from @cflclosers & @tulwave on a POST written on @LeoFinance each Day until Monday 4/19.
Posted Using LeoFinance Beta