How To Maximize Your Curation When Leofinance is Bugging
---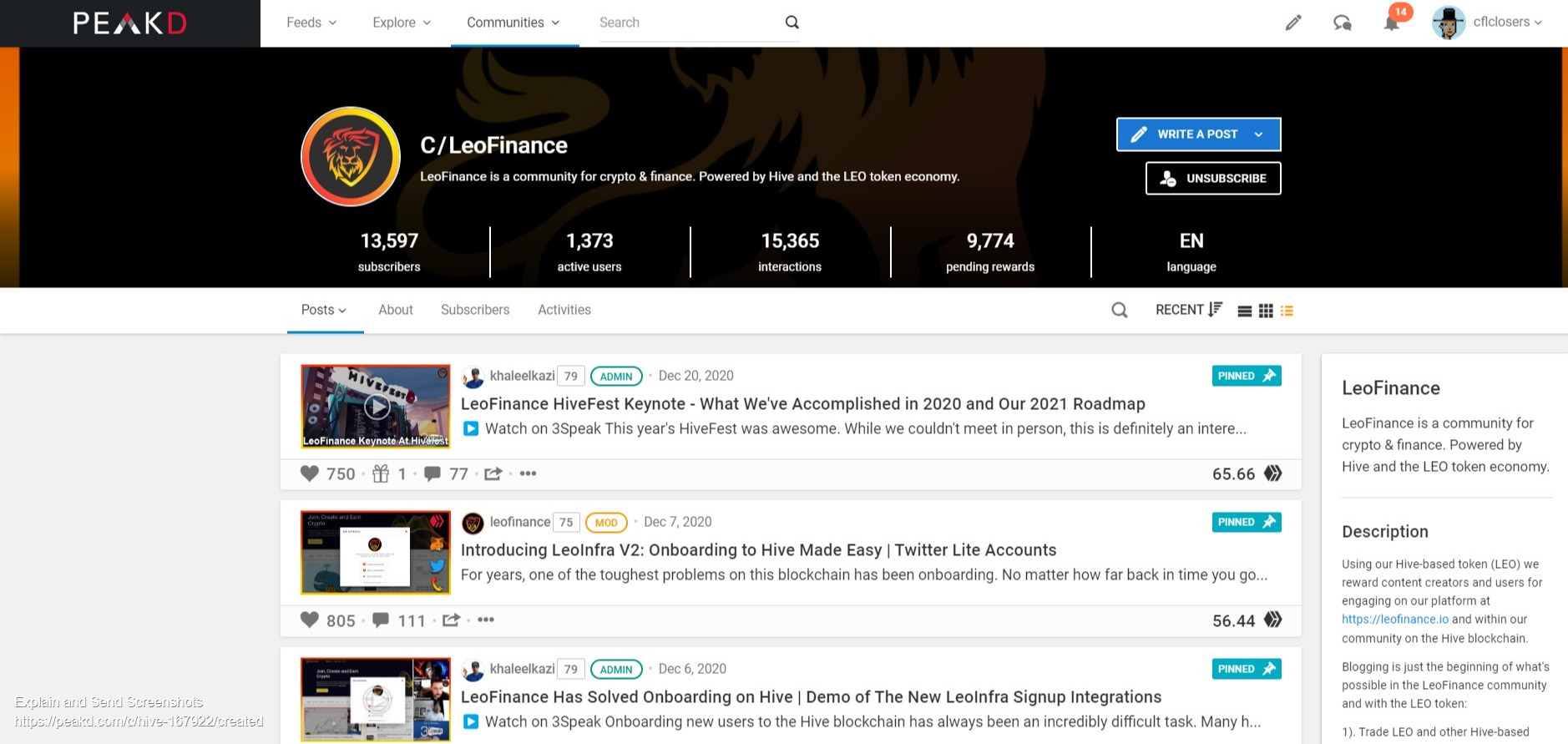 There have been a few times over the last couple of weeks when the Leofinance front end has been bugging out on me when I try to post or check my feed.
It's not really a problem because it is ALWAYS fixed but sometimes I'm looking to curate and maximize both my Leo and Hive curation.
I always look for Leo posts that I like which will also have at least a .02 payout on Hive. You see, over the last year I have only been focusing on Leo and not even realizing that all my hive votes were below the dust threshold. I was earning literally no hive when I was curating comments. I was earning hive when curating posts but not a lot.
So in order to find the Lions I wanted to encourage with votes while I earned a little myself, I began to check out the Leofinance Community on Peakd.
It was simple really. Just find the newest posts with at least an expected .02 hive payout, go find it on Leofinance.io and vote. (actually a little time consuming)
But as mentioned above, when things were bugging on Leofinance, I couldn't alwasy find them. Especially in my feed.
So, I realized that you could click into the Peakd post, scoll to the bottom and click "posted using Leofinance" and it would send you directly to the article on Leofinance so you could vote.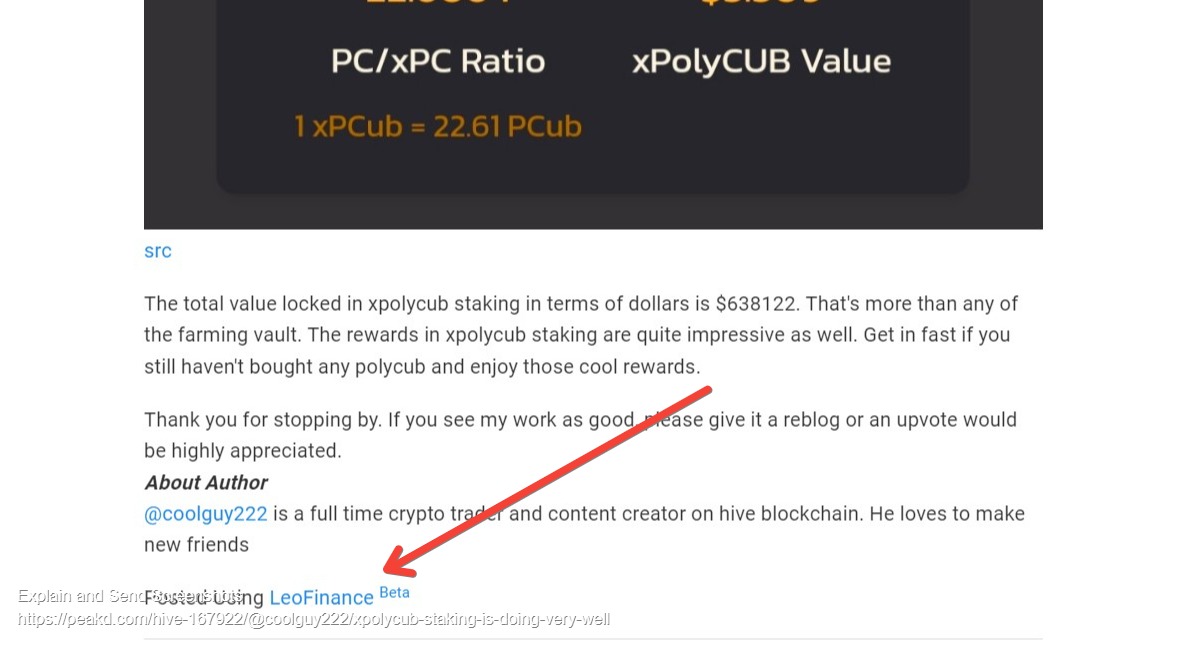 This way you can vote using leofinance.io and engage with the post while assuring yourself and the author both Leo and hive at payout.
I'm always looking to maximize my curation percentage and I do this using hivestats.io. Just put in your hive username and you will be able to find your curation efficiency. I try and keep mine around 9% or higher but it's hard!!!!!
Posted Using LeoFinance Beta
---