The 1 minute guide to setup the Free Crypto mind miner for unlimited earnings
---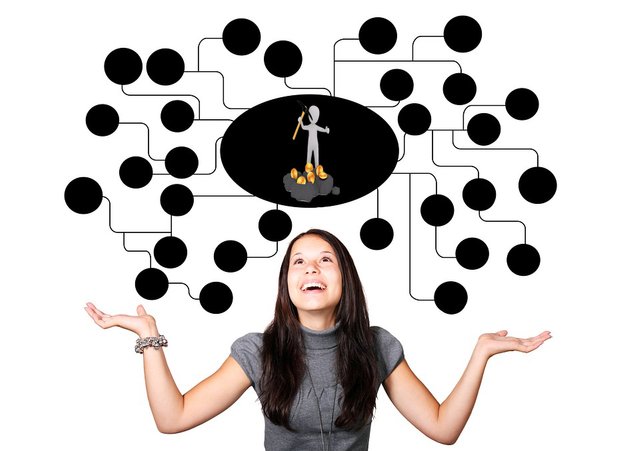 ETH & BTC are a POW
ETH and BTC are proof of work coins. This means you need tons of
electricity and specialized miner like this to mine BTC, ETH or proof of
work (POW) coins.
Though this is specialized hardware and would set one back by around
$799 USD or more.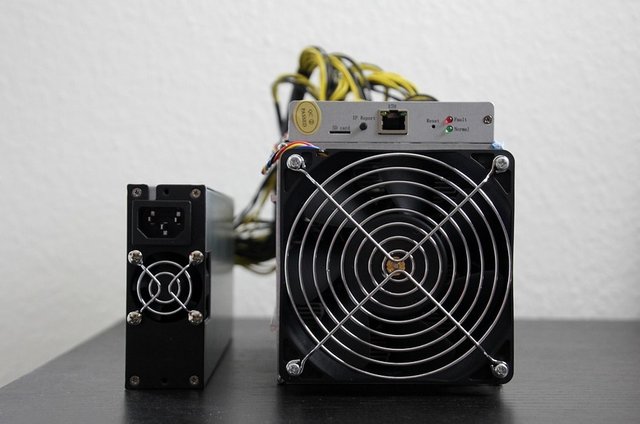 Alternatively one could try mining Eth on one's laptop or desktop with a
good graphic card.
Back in the day when the mining difficulty was low one could mine some
BTC or ETH however not anymore.
There is another way to earn BTC ETH or any other crypto and instead of
specialized hardware one needs an internet enabled computer or laptop
to with a chrome browser.
So from here on this post is not going to be about hardware miners
instead we are going to setup a mind miner for crypto mining and see
how it fares as compared to hardware mining equipment.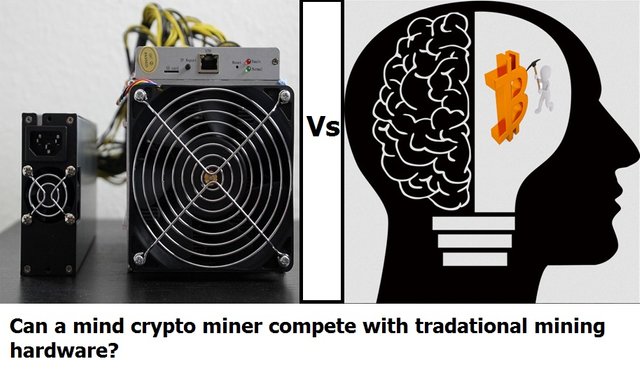 Here are the steps to setup the miner
Install the metamask browser extension on chrome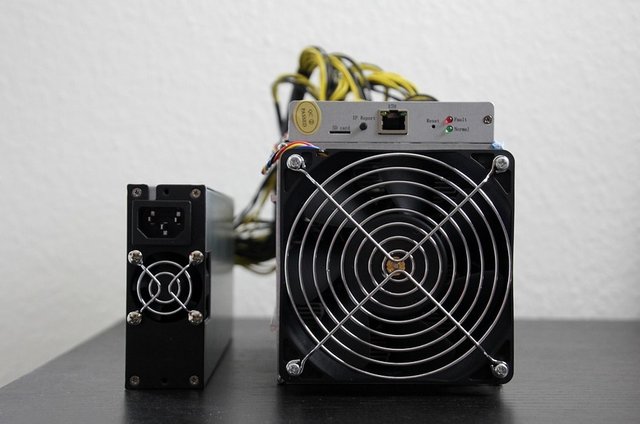 The metamask extention needs your permission
The metamask extention displays a popup to ask for your permission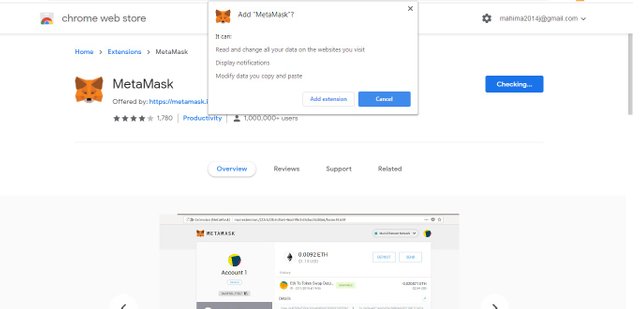 Grant it the permission.
Click "Add extension" button
Start setup by clicking on get started

4)create a wallet
Click the "create wallet" button

Agree to move forward
Click on the "I Agree" button to move forward.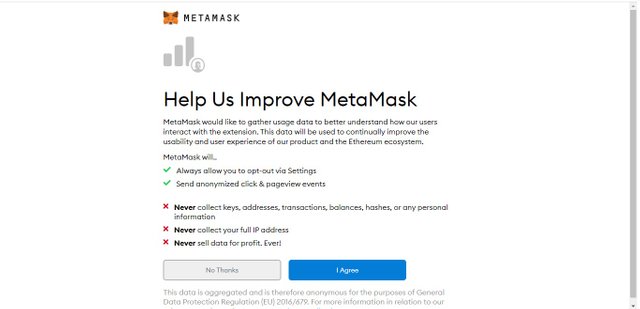 6)Create password


7)Save and backup the secret phrase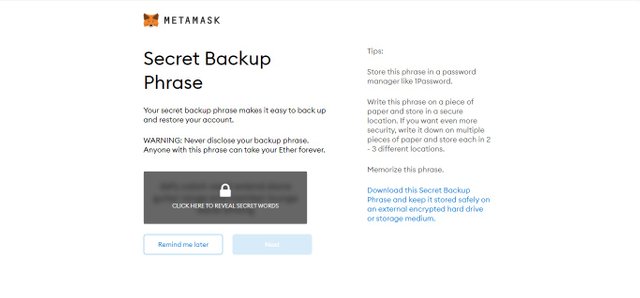 Next confirm the phrase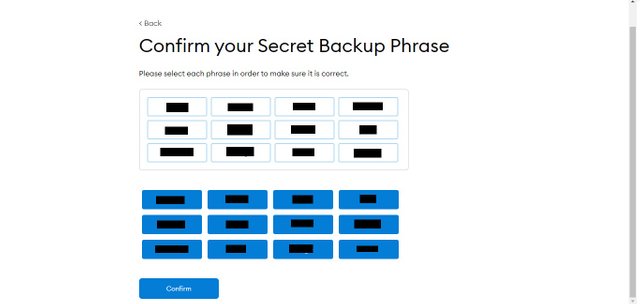 confirm the phrase
click "confirm" button
make sure to save the secret phrase without which you can lose access
to your funds.
Your metamask wallet is ready for use.
metamask is a dynamic wallet project that has an active team constantly
working to add more features.
You can close the notification to access the dashboard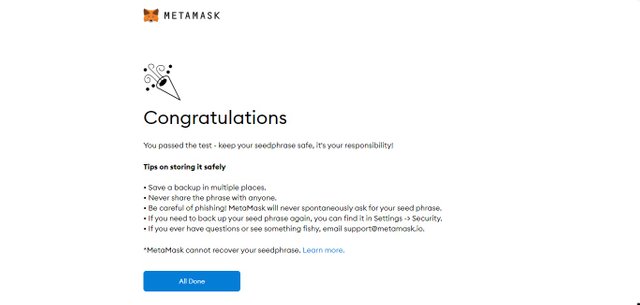 The above steps are for those who do not have metamask installed.
Metamask is the ETH wallet we are going to use to save our ETH earnings
Now let us setup our ETH mind miner
i) With metamask installet on the chrome browser visit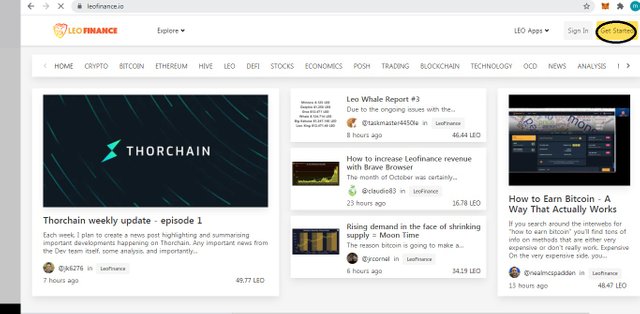 ii) A pop up appears
Click on the "Signup with Metamask" button option.
iii) select a username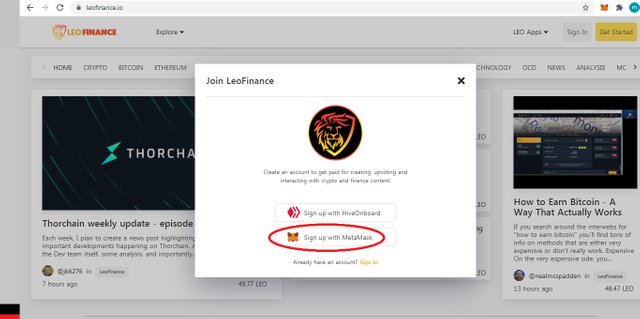 If the username is valid and not owned by someone previously a green
tick appears and the register button becomes active.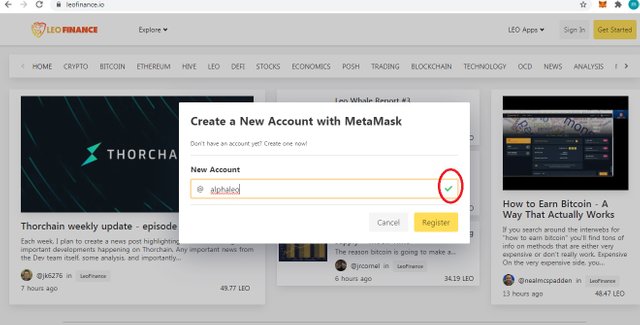 Click the "register" button.
iv) Metamask window pops up
Click the next button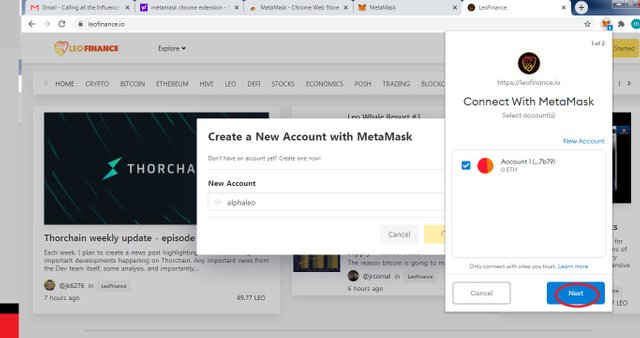 On the next screen click the connect button
The metamask wallet gets connected
Here you should get a prompt to sign a message if not you can click on
the activity section.
v) Click the activity section of metamask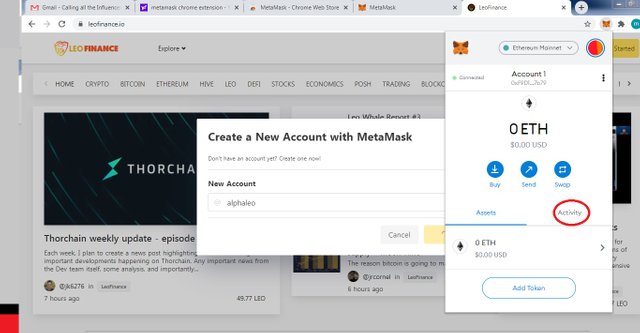 Under activity section you would see a request to sign a message
vi) sign message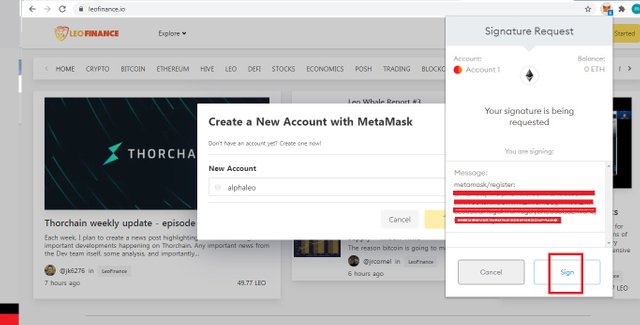 click the sign button
Show should see a welcome screen that disappears quickly
From the top right corner you can see that you are signed up and signed in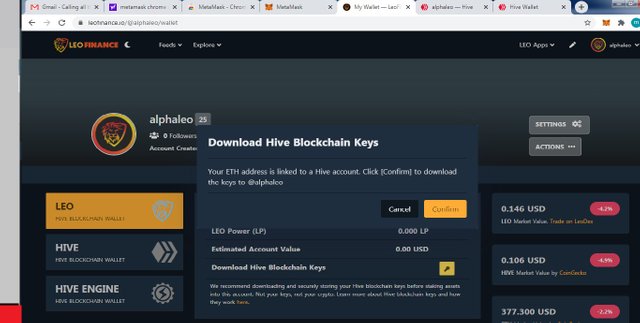 Bingo my mind power ETH miner is set up
All it took was less then a minute or 60 seconds.
So what does it take to earn with this mind miner?
A physical ETH miner runs on electricity and has limited life.
My mind power BTC ETH & crypto miner runs on ...
you guessed it mind power
Let me tell you a secret . It can earn me not just BTC or ETH but also
other cryptos with equal efficiency.
How does my mind miner work ?
Well it is a software driven miner that runs on the underlying hive
blockchain.
When ever I create and post content on my miner community members
support my post by way of upvotes. These upvote translate into leo
tokens and hive tokens.
Payday is everyweek
Every week when a post turns 7 days old it matures and the earned
tokens are distributed 50-50 between the content creator and the voters (curators)
You can accumulate these tokens and convert them to ETH or any other crypto that you like.
This mind miner works on mind power and is not a energy guzzler.
Instead it depends upon how much your content gets likes and
supported by others.
One is free to post multiple times in a day at a minimum interval of 5 minutes
Now that this miner is set I am going to post regularly and see how much crypto I can earn using my mind power.
These is only one consideration that the content that you create and post here should be your own and not plagiarized.
So I am going to go out and indulge in some sporting activity so my mind remains fresh and agile at all times.
All work and no play makes jack a dull boy.
I need to play and revitalize my mind as physical sports is good source of physical activity that increases the supply of oxygen to the brain.
Some observations
This is a project that I am following since its beginning. It has been my goto place for finance related news.

It has a unique community that is active and an interesting behavior that I have observed is that the community believes in staking the earnings so much so that 90% of the Leo tokens gets staked and this results in compounding of the earnings.

The ad revenue being generated by the platform has been steadily increasing indicating increased viewership and engagement of the platform.

Leo tokens equal to the Ad revenue are burnt this reduces the supply of Leo tokens.

Recently the Leofinance.io community ventured into the de-fi space and successfully launched wLeo or an ERC-20 token which could be used to provide liquidity to a poll.

The project team showed great maturity and calmness when due to a hack the ETH from the liquidity pool got stolen.

The team devised a compensation plan and compensated the loss of those investors who had provided liquidity to the pool.

This is a sign of a truly solid project backed by a genuine and hard working team. This is the reason I chose to write about this project.

The Leofinance.io project has the true spirit of a Leo the Lion so much so that in very short time it has revamped the project and the wrapped leo would be relaunched in a new avatar on the 10th of November 2020
More information about the new model can be found here https://leofinance.io/hive-167922/@leofinance/introducing-the-wleo-geyser-distribution-program-for-liquidity-provider-incentives
I would continue to post content and monitor and share my earning and hope it inspires you to start earning crypto using your mind power.
Note:
https://leofinance.io/ is a 16 month old solid and established cryppto project by @khaleelkazi and his @leofinance team great supporters like
@rollandthomas and many more unnamed behind the scene supported
Site links
https://leofinance.io/
https://twitter.com/financeleo
Posted Using LeoFinance Beta
---