Buying Hive is Better Than Buying Bitcoin
---
Buying Hive is one of the best investment. It is better than buying Bitcoin. Hive is one of the gem in bearish season. It has great potential for the next altcoin season 2025.
Bearish season is the best time to build up. Crypto Investors should pick up slowly during bearish season. But what should they buy?
Answer is simple.
I choose Hive! Because Hive is undervalued. It has great potential for next season. I dont buy Bitcoin on bearish season. Because Hive will go up against Bitcoin.
Here you can see weekly chart of Hive/Bitcoin. There is great positive divergence on RSI Indicator. While pair is goes up, the bottom of RSI Indicator is going down. So, Hive may have huge road on next bullish altcoin season. We should see Hive price correction...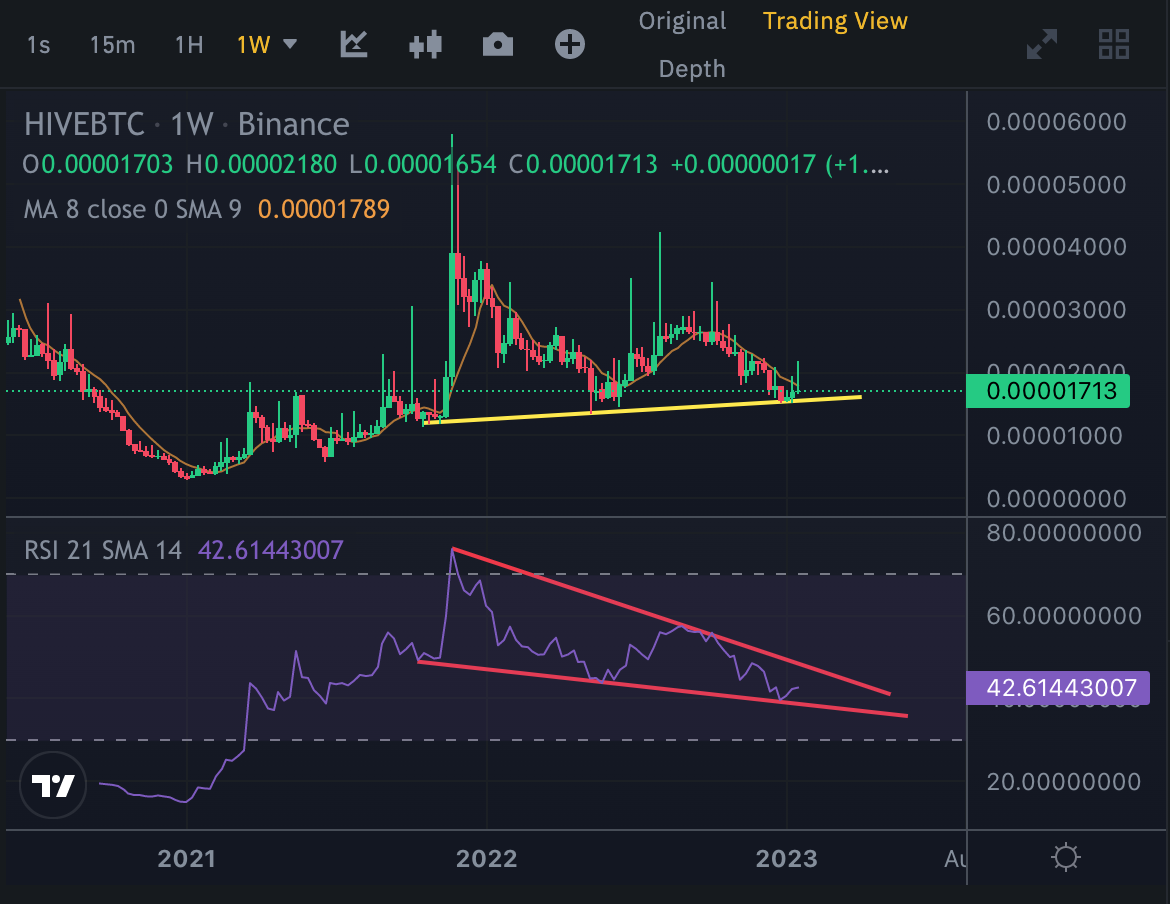 Here you can also see downtrend on HiveBitcoin pair. There is great downtrend line, it may be broken up in a few weeks. So, we may see bullish Hive against Bitcoin. I may present us 2x profit against Bitcoin!

I shared technical reasons why you should invest Hive against Bitcoin. Do it your own research before you invest but I believe Hive and It is in my gem list!
Posted Using LeoFinance Beta
---