Hive/Steem Price Pair is Under Consolidation
---
Hive/Steem price pair is going down after Hive price was over 3 USD. There is great downtrend line. It is tested more than 5 times and not broken...
There is amazing flag pattern in this chart. 1 Hive is equal to 1,92 Steem now It was 4 on the top.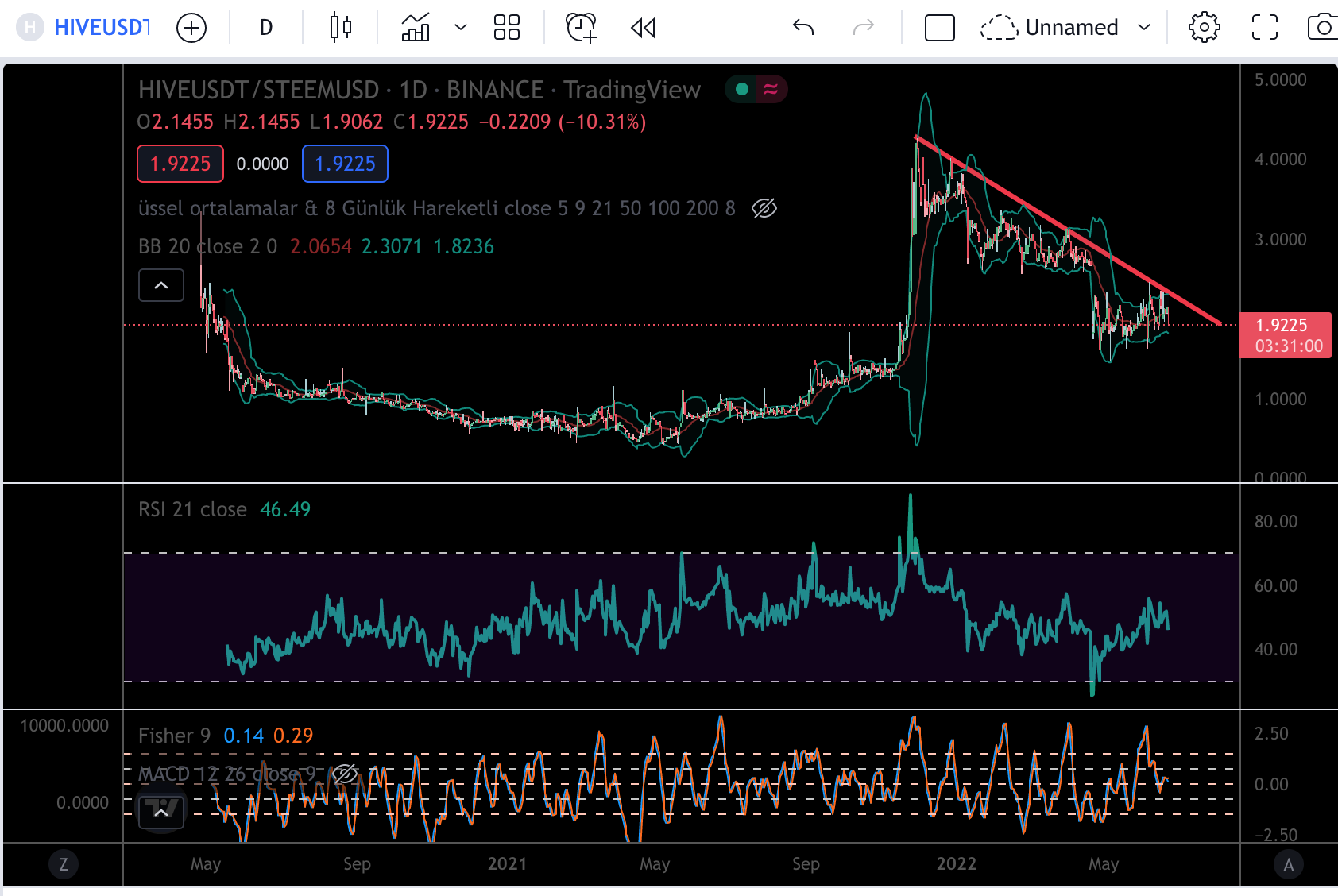 Thanks to Splinterlands effect and WEB3.0 Hype, Hive surpassed Steem at the end of 2022. It may be the best convertable level close to 1...
Here is weekly chart of the pair. It is jumped from the bottom of Bollinger band. Downtrend line mmay be broken in a few days and Hive Price may go up fastly...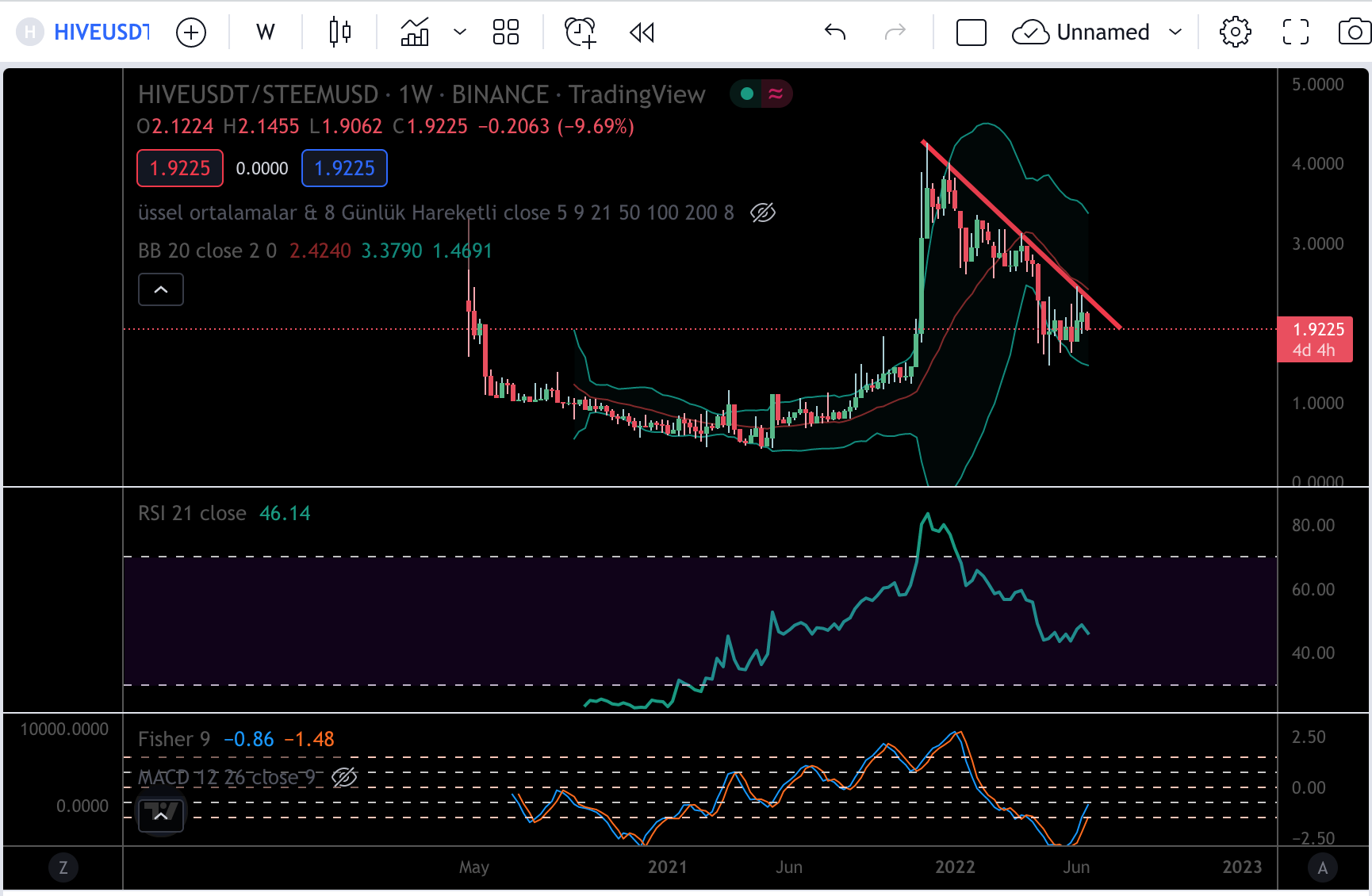 Comparing crypto pair is one of the best way to increase the number of your investments..
Posted Using LeoFinance Beta
---