Top 3 Reasons Why I am So Bullish for Hive Price
---
Hive is one of my favourated crypto for 2025 altcoin season. I am trying to pick up and build up my account to get more Hive..
I think Hive is undervalued crypto. Web3.0 will be hyped in 2025 altcoin season more than Metaverse! Thanks to Elon and Twitter, I think web3.0 and dapps will get real value after being undervalued...
So, I focused Hive price and believe that Hive is so bullish.
Here is top 3 reasons why I think like this...
Weekly Hive/BTC Pair Chart
There may be only a few crypto that has bullish chart like Hive. There is no negative signal on Hive/BTC pair chart. It is not in bearish mod. Still bullish, will be more bullish. Because it is on the bottom...
You can see uptrend support line coming from bottom. It may be support Hive price even though Bitcoin price goes down.
There is also MACD Indicator will reverse..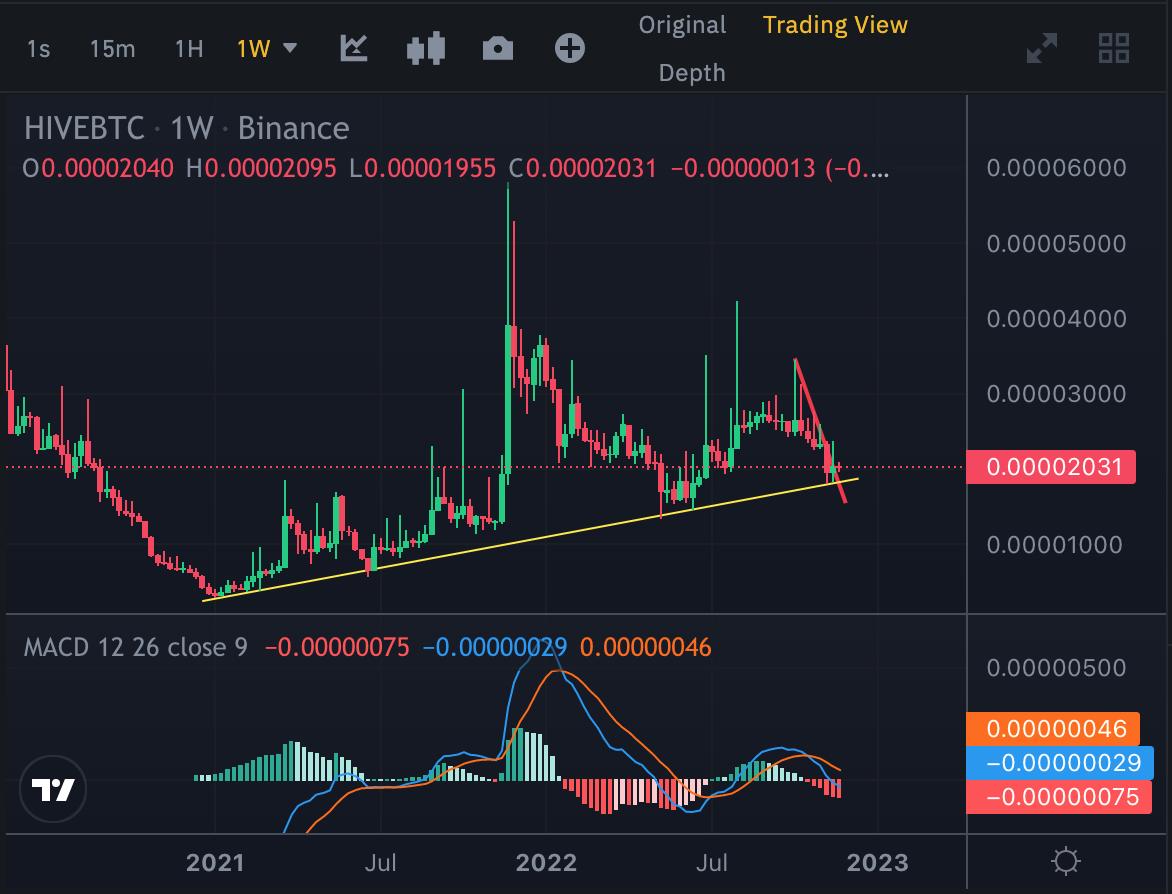 Daily Chart of Hive/BTC Pair & Retest
Hive broke up resistance tested 3 times before. After this breaking up, Hive price went down for retesting and It is completed...
MACD Indicator also broke up great resistance. So, Hive price so bullish with being on the bottom and there is no resistance for midterm...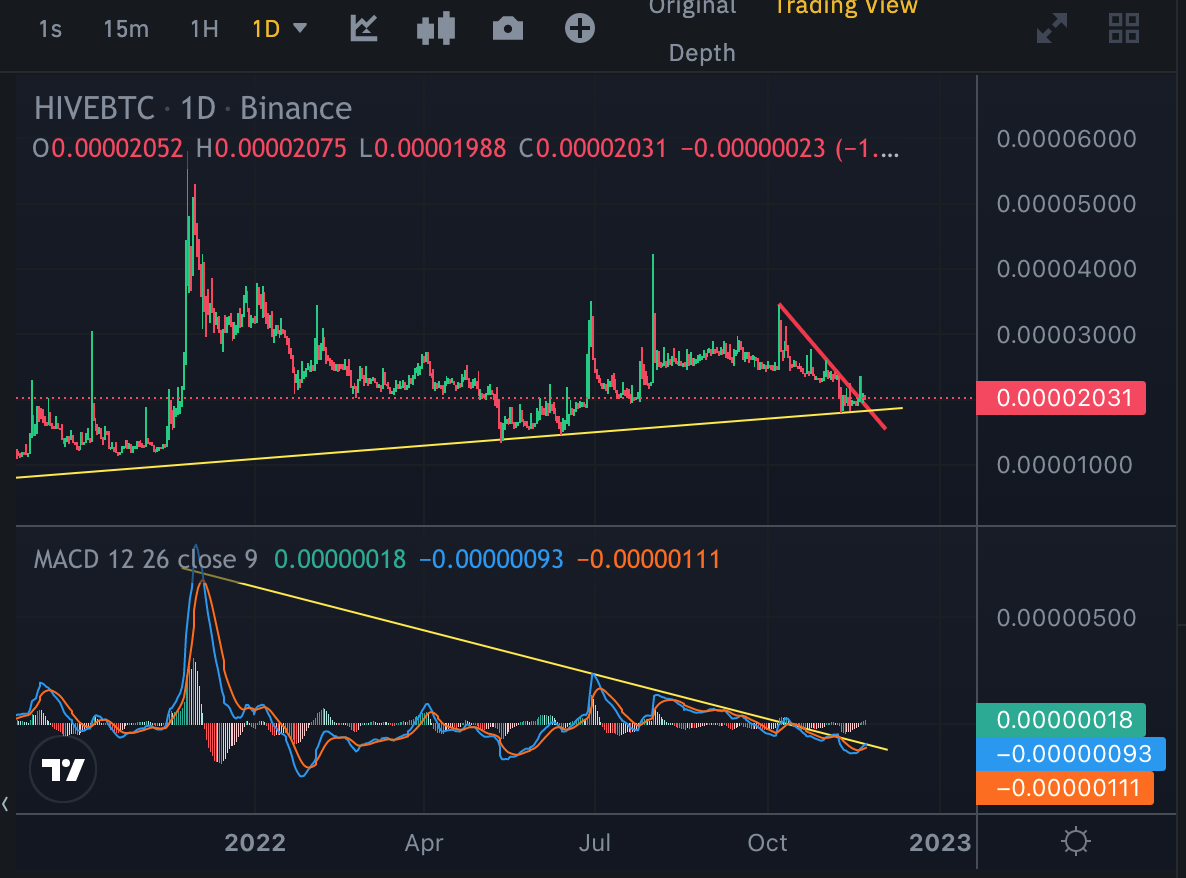 Down Trend Pattern on RSI Indicator Completed
Here you can see the pattern on RSI Indicator. It is downtrend pattern and completed. So, Hive will begin to draw new pattern. It will be bullish pattern. You can see breaking of resistance on RSI, That is why I say that It will be bullish pattern...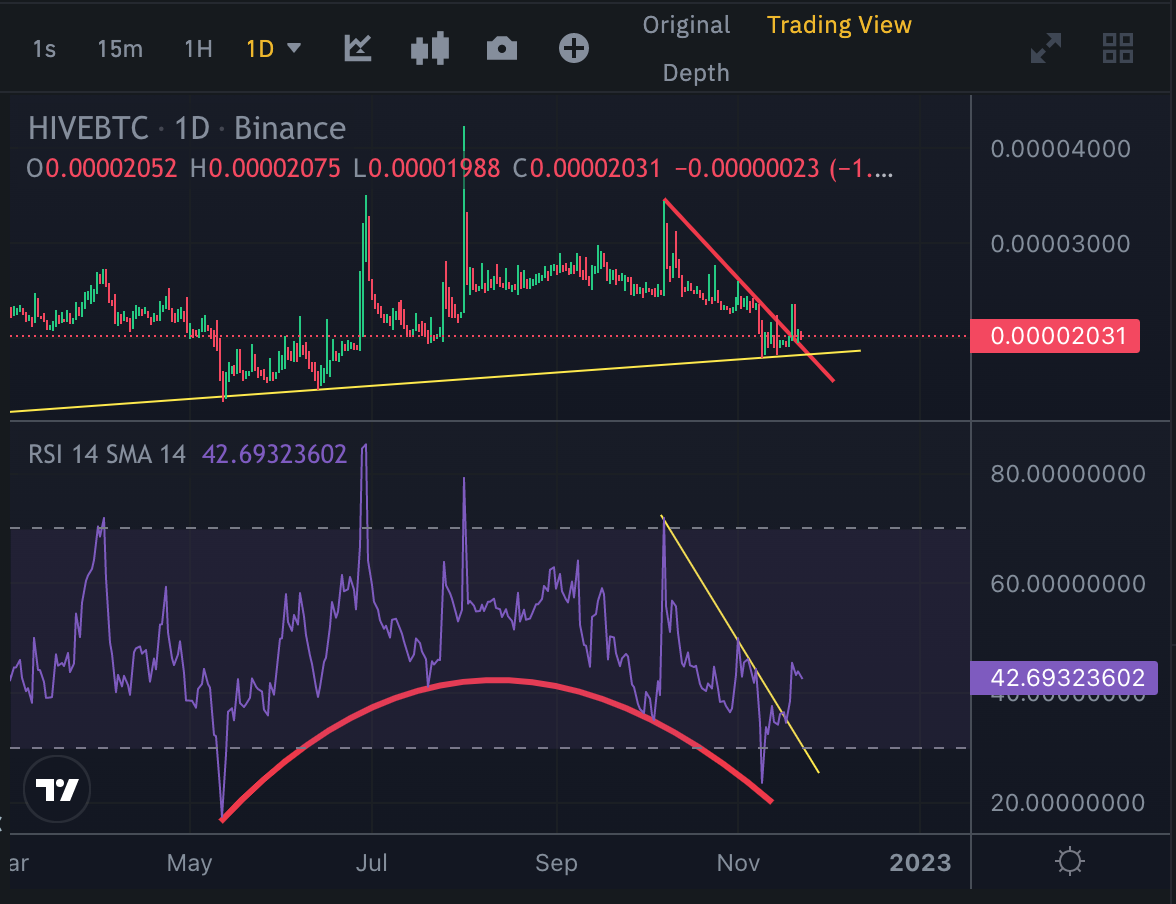 All technical analysis are skyrocket for Hive..
We will see..
Posted Using LeoFinance Beta
---