Hive Parabolic
---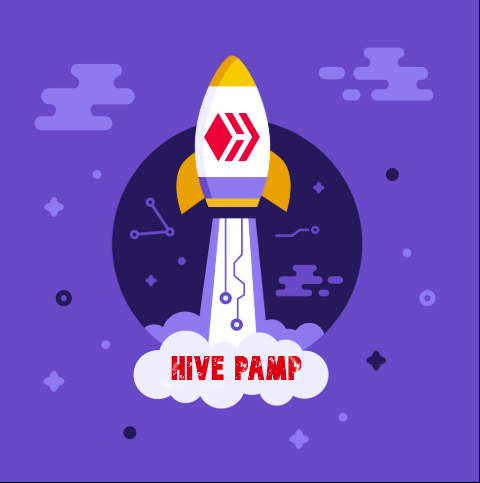 what is going on?
Is it the metaverse , Hive Punk, 3speak pump action or is it just the Koreans again messing with us. Hive price today is $3.410 with a 24-hour trading volume of $443,991,026. HIVE price is up 53.2% in the last 24 hours. It has a circulating supply of 370 Million HIVE coins and a total supply of ongoing... If you are looking to buy or sell Hive, Huobi Global is currently the most active exchange... still could be them..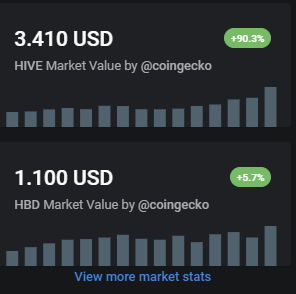 You know when this happens and it's been happening more and more often and today out of all days, we get the ATH for Hive.. what movement. What massive uptrends.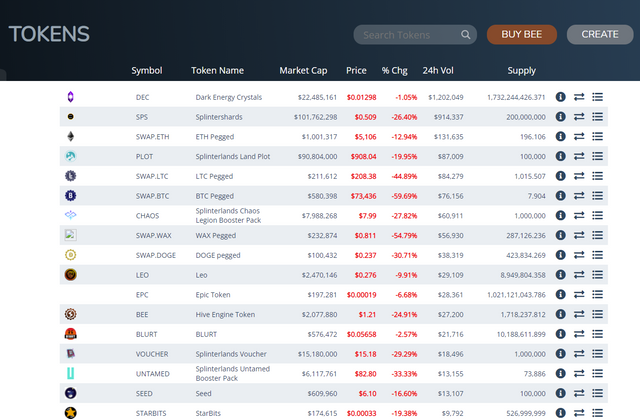 Looking at the the chart not only are Hiveians chasing out on hive tokens but everything as well. Every one wants a piece of Hive today. Less and less hive is now in circulation.. Many projects are also getting dinged and dumped on for some sweet hive.
Punks on Hive are being sold under sale floor... a bit crazy to see them sell for almost less than half.. as anything though.. when Hive pamps many want to cash out and take profits.. I mean Hive has been undervalued for many many months now..
Cheap Punks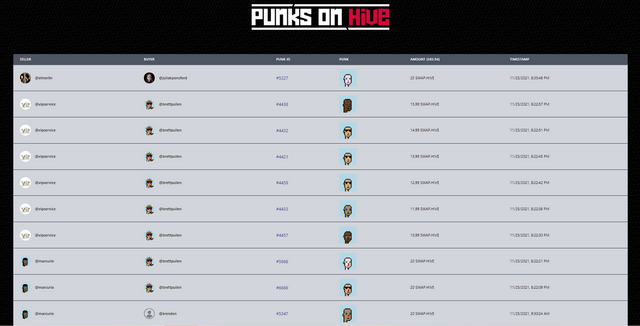 It would be very interesting to see if hit higher and continue to touch new highs.. but it looks like the steam seems to run dry. Most likely though it will continue a dip and rise processes and soon touch a new floor value.
Hive pump/ HBD drop - Not stable yet
Hive does not have a true stable coin.. With a true HBD peg on Hive, making and catching profits would be magical.. sad news is HBD is not a stable coin, so it is sporadic like a crazy ex at crazy times.. like this past couple of days Hive pamp but HBD drop...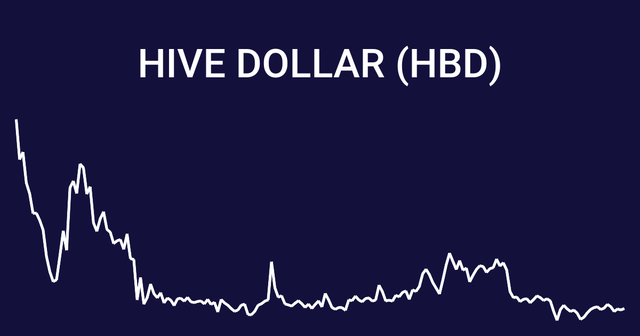 Yes, If HBD was somehow able to stay put like Tether or and other stable coin for that matter sure we see .5% on tether but it always comes back to $1 as where HBD it loses 7% and stays that way for days even weeks. (The reason it is not stable*, is due to the fact there are not enough HBD out in the open).. thus why we are earning 10% earning HBD essentially printing more HBD.
One of the great people on Hive wrote a very informative HBD-Hive conversion mechanics we have on hive. Might be better than stable coin jumping. See for your self. How to PRINT MONEY with HIVE and HBD
Maybe with this massive Hive bull run we have been having could benefit some, if you understand it.
You can essentially print money read more about it though so you can understand.
As I said before, Nothing Wrong with taking Profits Maybe dump them into some stable so you can than get back into the dip, as if should. Taking and Locking profits is what makes you a healthy crypto investor.
With the price increase as I mentioned, many HE tookens are being sold off for USD valuation, Maybe a good move would be to get tokens or products that go by the dollar value, Less Hive to spend.
This rise in price also allows for cheaper hive engine tookens that you once that was too expensive..
Posted Using LeoFinance Beta
---