An incredible month has ended for CUB and another even more important one is about to begin: LeoBridge and Kingdoms will soon see the light and this means a great boost that will give both LEO and CUB an acceleration. LeoBridge is preparing to be a fundamental tool for DeFi access to users the ability to swap between ERC20 and BEP20 tokens in a few seconds, with low costs. To date, the migration process from a token on the Ethereum blockchain to one on the Binance Smart Chain requires many steps and a lot of time. Simplification is particularly essential for large investors who want to move their capital in a practical and quick way.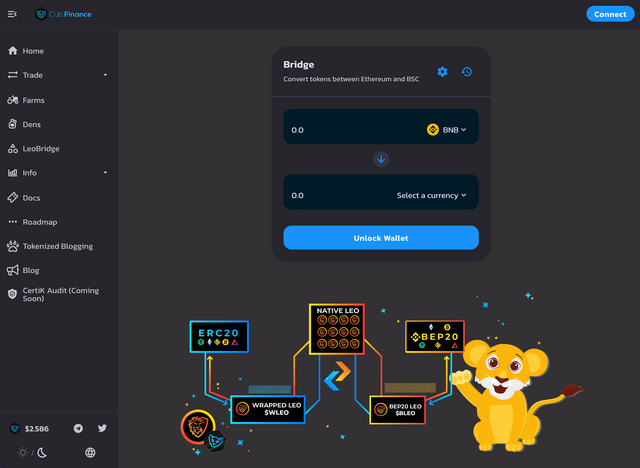 ---
LeoBridge requires a small swap fee of 0.25%. This swap fee is sent to Cub treasury and 100% of the fee is used to buy / burn CUB and bLEO.
50% of the swap fee burns CUB
50% of the swap fee burns bLEO
All of this demonstrates the benefits that LeoBridge will bring to CUB and LEO holders
Another important feature close to release is Kingdoms, a complex system that allows BSC users to pool their capital through a Cub smart contract which then goes out and pools the capital on other BSC platforms such as Pancakeswap for example. The LP rewards collected on the other platforms will be used to reinvest them in the resources of the base pool and earn CUB at the same time.
A complex auto-compounding system that will bring enormous benefits to users who decide to invest their capital in pools.
For those who observe CAKE with interest today and regret not having invested before, CUB is destined to experience the same success, do not be discouraged so if the price is now under $ 3, I remember well when CAKE also had the same value while today it has exceeded $ 40.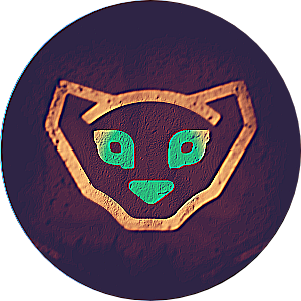 ---
CUBLIFE is a new project created by @ lbi-token and will be an integral part of CUB Finance. The goal is to provide dividends in LEO to all of its holders, encouraging people to take their dividends in LEO and re-invest them to grow a future nest egg through monthly group purchases. This will lead to accumulating LEO as well as increasing the value of the CL token with an estimated ROI of around 114%.
You can read the announcement directly from the official link you find here where you will find more details on CL mechanism, information on the dates for the airdrop, the monthly purchase of CL, APY and many other useful information!
How many incredible news is coming this month of fire and I am sure it will be significant for Leofinance and Hive, a push that will attract many users who have flocked to DeFi, certainly the big breakthrough of the blockchain in the last year. The opportunities will be many and to obtain greater gains, it is advisable to invest before the project goes to the moon. Is Leofinance's space rocket ready to go, and will you be aboard?
Posted Using LeoFinance Beta