SEED to the MOON! Only 200 SEEDs available!
---
SEED is on investor radar. For some time now we have noticed a strong interest in the @empoderat project and with the sale of the last 3500 tokens last week, now all 100k SEEDs are in circulation and it is the market that decides the value.
Today some investors are buying the last tokens available on the market, about 200, at a price of 6 HIVE, about 12 dollars! I remind anyone who missed the opportunity to buy them in the first sale, the starting price was just $ 1! An increase of 1200% in a few months, a forecast that honestly was not remotely conceivable in such a short time, not even by its creator @empoderat.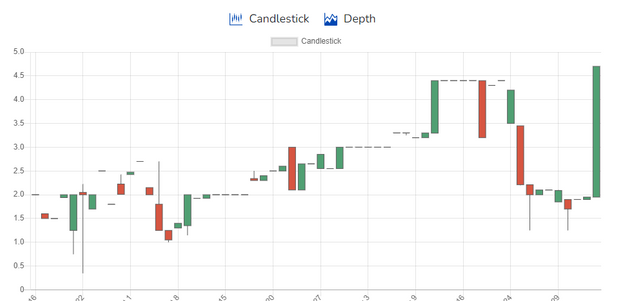 ---
What is absolutely unique is that none of the token holders want to sell SEEDs at these prices, in fact on the Hive Engine market they are rare and valuable. It is evident that the potential of the project has much more profitable horizons than the price of 10/12 $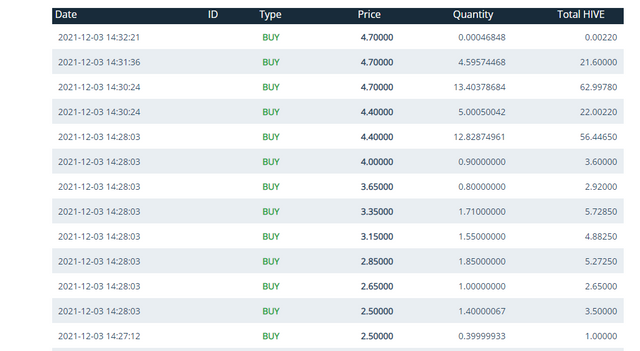 ---
SEED is a revolutionary project for its creation and application: raise a fund in exchange for a token, use the fund as an investment in several successful projects in DeFi and beyond (here is all the skill of @empoderat) and increase the value of the fund and therefore of the single token. Brilliant!
The value of the portfolio grows significantly and rapidly. Here is the screenshot taken exactly 10 days ago, the value was around $ 368k or 6.38 BTC

---
At the present time the value has increased by almost $ 90k and exceeded $ 450k, equal to 8.49 BTC!

@empoderat is the new King Midas? I don't believe in fairy tales but what he is doing is truly amazing. At this rate, we could reach 10 BTC by the end of the year!
However, it is also necessary to implement defense strategies in the event of a bear market and gradually convert part of the value into stablecoin. Imagine converting everything to HBD and depositing them in the Savings? An interest of 10% per annum would mean well over $ 45k!
Still 200 liquid tokens available on the market ... This figure really tells a lot about the SEED project!
Posted Using LeoFinance Beta
---