Hive hits top 100 cryptocurrency !
---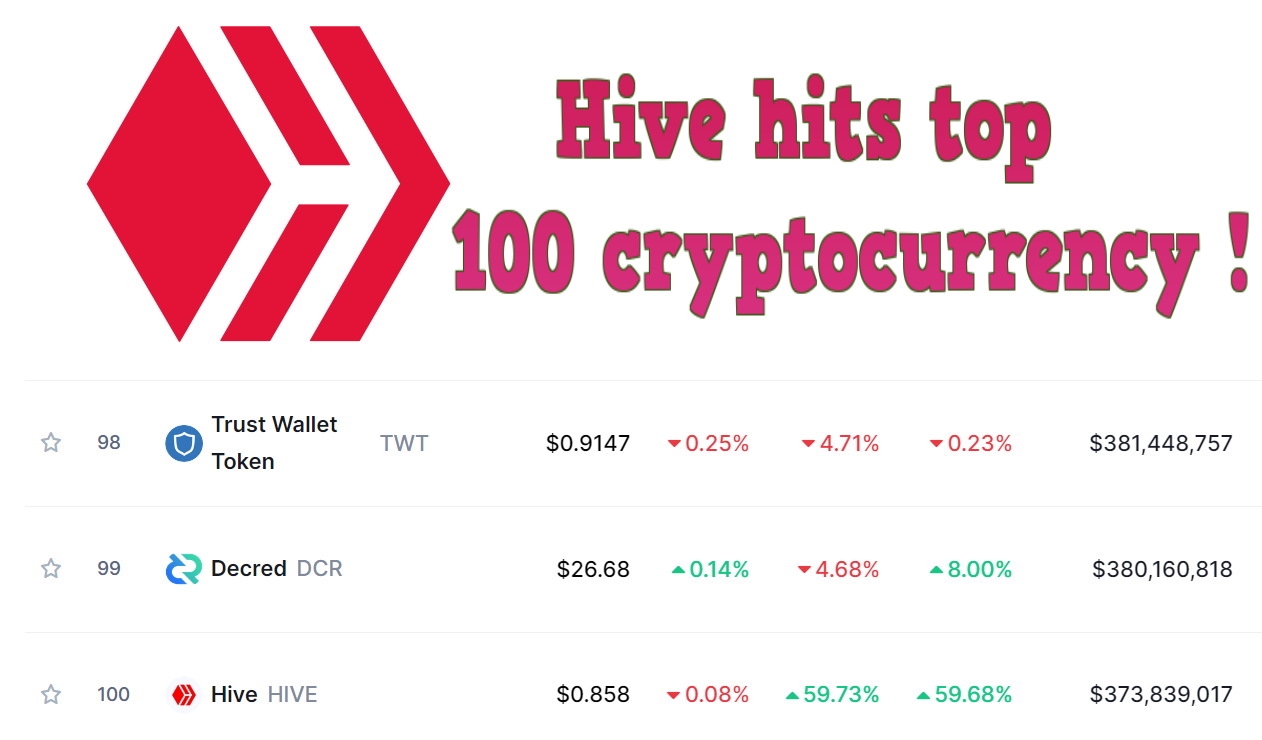 Wow, I was surprised seeing hive hitting 100 top cryptocurrencies.
It's really awesome and a big party for hive holders.
Now I'm holding more than 10k and almost 11k hive power and that's more than half million rouble in Russia. That can bring me easily a new good car here. But I will keep holding it. I think hive can even hit in the future up to $10. Even with what I'm holding now, it could be like $100k. Just wow. 1/10 of million of dollars. That's big money from me.
And you never know, maybe in the next few years hive will hit that amount. Imagine not only the estimated price of our hive account will grow, but the upvote and everything else. That's really awesome.
It's just a short post to show my excitement about this event. ☺
---
Let's push even harder, and it will be on the top 50 or better !
---
Posted Using LeoFinance Beta
---