Added Some Positions in Liquidity Pools mainly DEC and SPS
---
It's better to be late to the party rather than never. I have never added any position to the liquidity pools; thus, I tried to add today with some SPS, DEC and Hive lying around in my wallet. So it's better to earn rewards than the coin sitting idle. So I have added two positions mainly DEC:SPS and HIVE:DEC.


From one account


From 2nd account
Though these are not any considerable amounts it is better than staying in my wallet itself. They have started giving me some fees which I can claim, as I said I am hoping to get around 100 DEC per day which is again good than not getting anything at all.
People who do not want to sell any of their coins can add them to the liquidity pools so that it will not only help them get some rewards but also you make their coins put into work. Some of the coins like Hive or SPS can earn some money after you stake them. But since DEC is not like it, better to add it to the Liquidity pools rather than keeping it in the wallet.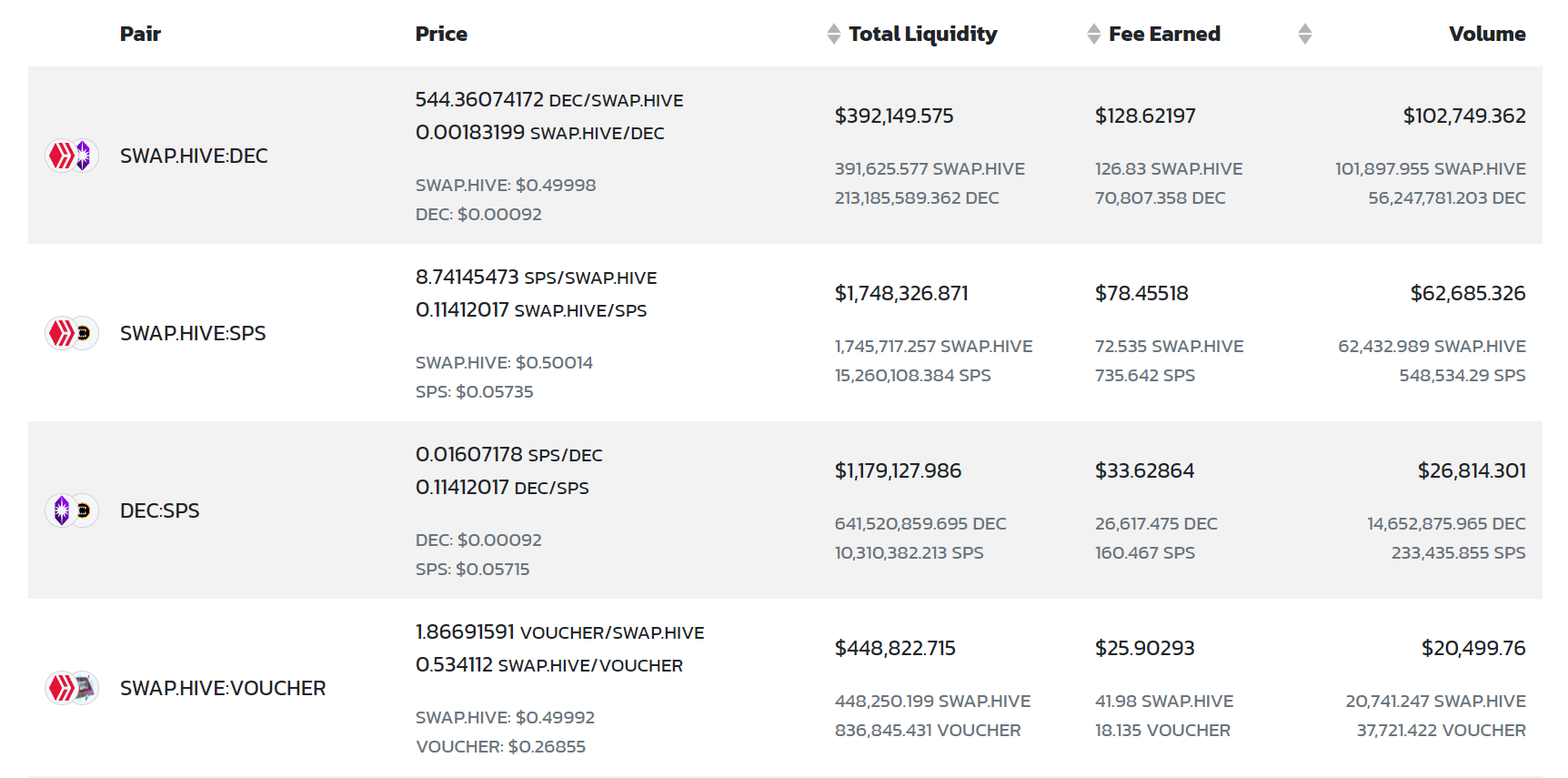 There are too many liquidity pools, but if you see most of the bigger ones are of Hive, DEC, SPS and Voucher itself and that's the beauty of the Splinterlands because people have invested big in that. And by playing you are getting these things so it's better to add those to work rather than keeping them in the wallet. That's why Hive:DEC is the biggest liquidity pool.
Posted Using LeoFinance Beta
---