BlockFI is Bankrupt Now
---
This year seems to be the Highs and Lows of Crypto, at one point in time everyone was talking positively about the crypto industry and now in another few months after many incidents like Luna, FTX and now BlockFI people are actually got the talking point tell people to stay away from Crypto. The FTX collapse was the biggest one and the effect we can see in the BlockFI which now has filed for bankruptcy. So with this not only the people who have lost the money but a lot of companies too lost a considerable amount of money because of the FTX collapse.
Just like BlockFI which has filed for bankruptcy as they have lost a considerable amount of money because of the FTX collapse.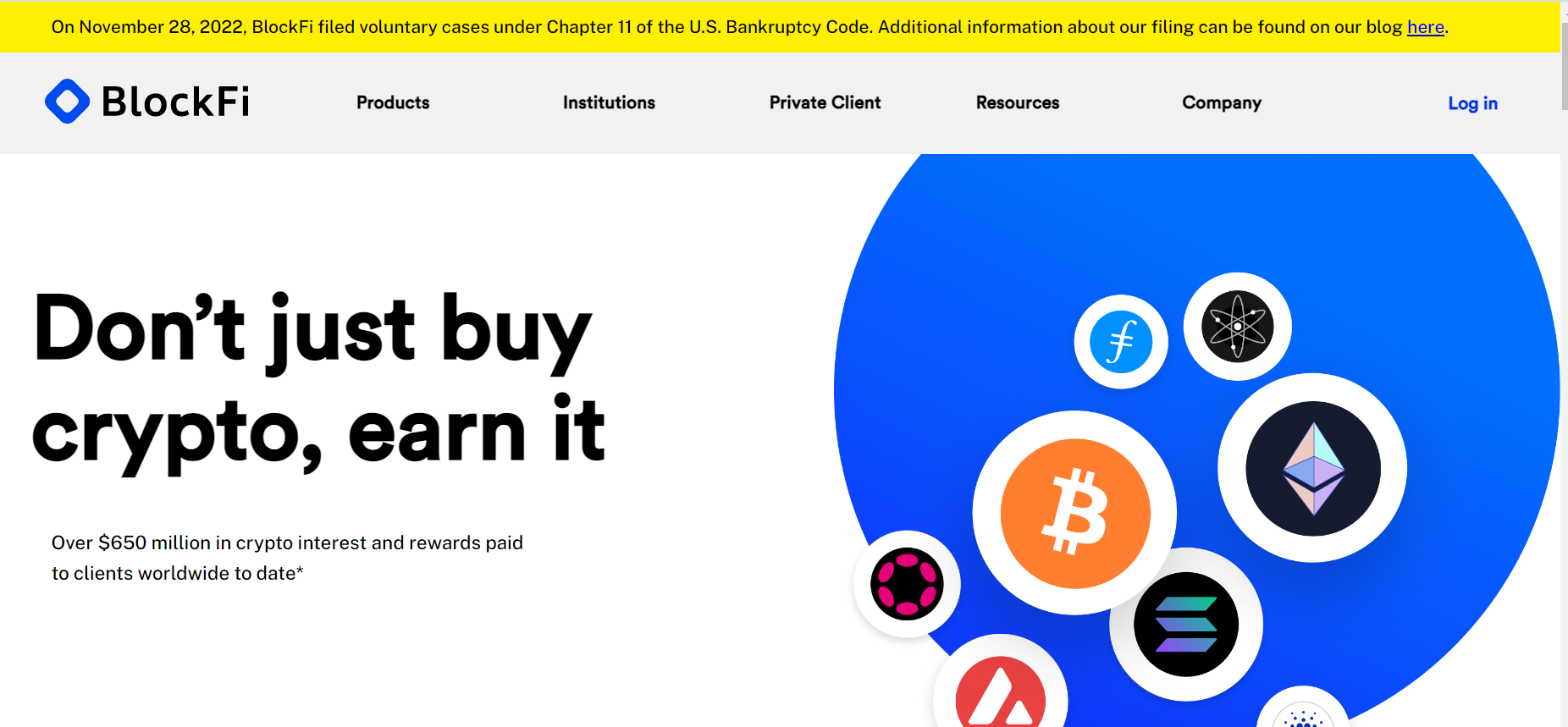 PC: BlockFi.com
As you can see in the above image, they provide financial services by borrowing money and staking it. So now seems like it's better to keep the coins with us and not in exchange for lending. As of now, no exchange is better and just like BlockFI anyone can face this situation be it Bittrex, Binance or others. It's better to safeguard your funds rather than earn anything on them with all these happening now. I like the fact that in Hive we can keep the funds secure.
That's why this time is all about the safety of funds as the market is not that great and anything can happen in the market now. And this is happening with a lot of people who have kept their money in the exchanges like BlockFI. And this is the right time to move your funds from Exchanges to your Hardware wallet if not already done so just keep safeguarding your fund.
Posted Using LeoFinance Beta
---