Why Investing is Important for Indians
---
When we talk about taxes, Indians are paying one of the highest taxes in the world including direct and indirect taxes. But the problem is unlike other countries where you get some social security, as Indians, we do not have that privilege of getting any type of security from the government and we are on our own. This is one of the reasons why investing is so important for Indians and we cannot live paycheck to paycheck like people in other countries.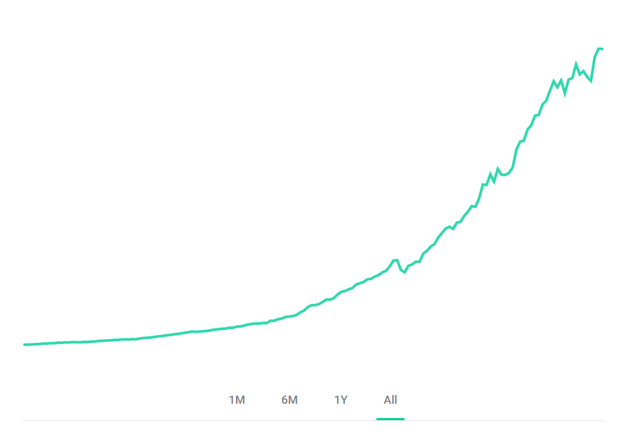 PC: Groww.com
Each one of us has certain goals in our life, like a lavish foreign holiday, or say retiring early or giving our children a great education. These all goals require money and with 9-5 jobs we will not have enough money which at the end of the month to do all these at once and this is where everyone needs to invest the money so that they can create wealth or they can actually complete their financial goals.
To be honest, investing does not involve saving a lot of money, because due to compound interest the money can earn itself. We just have to give the time for the money to grow as well as continue investing the amount every month. Each one of us has a different strategy because of the goals, risk profile and other things but the common goal is to complete the financial goals which we have set for ourselves.
Investing actually helps people to create wealth, meet the financial goals which they have set for themselves, beat inflation and can save for retirement. This all can be achieved by investing which is nothing but purchasing assets or goods which can generate income, like stocks, funds, real estate, cryptos or gold. Now when we invest in these asset classes, this will help us to create wealth which actually helps us in times of need like job loss, medical emergencies or for financial goals. So the main reason why investing is important are:
To create Wealth - This is the most important financial goals which is own my almost all of us who invests money. And Wealth Creation should be the top priority on why you should invest too because wealth creation can serve many purposes like paying off the debt, buying a house, retiring early or whatever is the case, investing is important to reach there.
Take Advantage of Compounding - When we think about Wealth Creation, we have to think about computing too because compound interest helps you to earn money on the invested money as well as the interest and thus with this the money grows quickly or exponentially.
And then there are other advantages like to beat the inlfation, to save for the financial goals and what not but all these can be covered under the above 2 points itself.
Now we have talked about why investing is important, but people often confuse themselves about how much they should invest. Every person has different financial goals and everyone has different expenses and income, in short everyone is different so how much you should invest also differs from person to person. For starters, it's better to start slowly and then gradually increase your investment. Many people try to save at least 10% of their paycheck every month and then increase that amount by 5 to 10% every year. In that way, they do not burden a lot on their monthly expenses.
So even if you have 1% of your monthly expense available, then start investing that and try to increase that amount every month so that it will be beneficial for you in the longer run. Now investing does not mean that there is no risk. There is risk involved in investing and thus we need to invest carefully and try to keep invested for longer time so that we can get the required returns which we have intended to get.
I know investing early has its advantage but again its always good to invest from today if you have never invested. So yea Investing is important for everyone out there but for Indians, it is a must.
Posted Using LeoFinance Beta
---