My Hive's Play2Earn Portfolio and Future Strategy
---
A few days back I have written about Play2Earn Games will increase Hive's Market Capitalization, and also it's good to improve your Game portfolio so that it will be fruitful in the future. So I will list down some of my Hive's Play2Earn Portfolio and my future strategy.
Splinterlands
Portfolio
I have very little stake in Splinterlands and I am trying to increase it slowly. The total value of my cards are $1343 and also there are some cards given out as rental just to increase some of my dec value.

I have more than 1000 SPS staked and enjoying the 37.52% APR.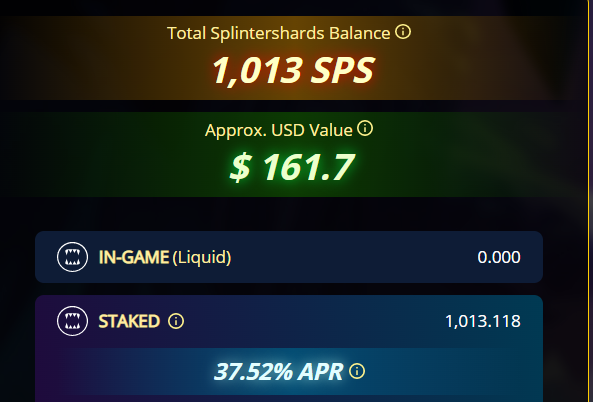 Future Strategy
I have not bought any cards in Phase 1 or Phase 2 because I did not have many vouchers. I am thinking of buying a 100 card pack in the general sale to increase my collection power to increase the SPS drop. I have around 55 Legendary portions, so I am planning to open around half (55 packs) and keep the remaining packs for later.
I have not bought any SPS from the market and all the SPS earned is airdropped to me. I will continue to get the airdrop SPS and stake it.
Rising Star
Portfolio
2 weeks back I have earned the Starbits Millionaire card and after that, I am doing the starbits millionaire mission every day without fail, which is actually helping me to earn starbits and with that, I am buying the packs to increase my player ranking.
Starbits - 1,000,000
Cards - 509
Unique Cards - 213
Level - 87
Player Rankings - 175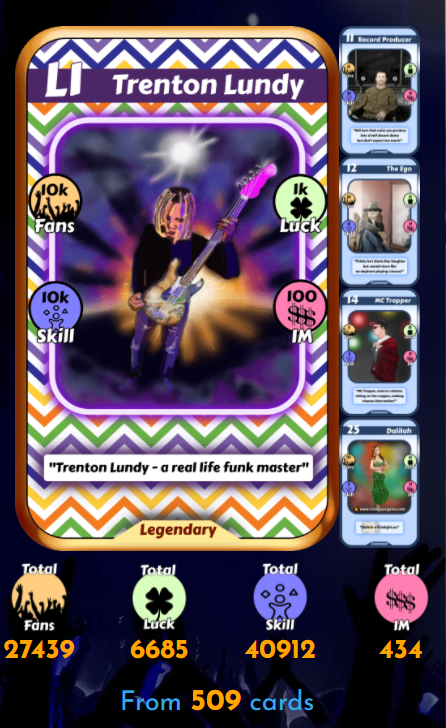 Future Strategy
I am not converting my starbits to Hive and thus I am reinvesting all the starbits which I am earning in the game itself. So every 8 days I am actually planning to buy 12 Cards for 100000 Starbits and thus which will increase my Fans, Luck, as well as Total Skill count along with cards and unique cards, count. This will also help me to increase my player rankings.
DCity
Portfolio
To be honest, DCity is generating a lot of passive income for me and I have not touched the game for a long time. The total SIM power is around 85200 SIM which is generating some liquid Hive for me whereas the total city value is around 172448 SIM.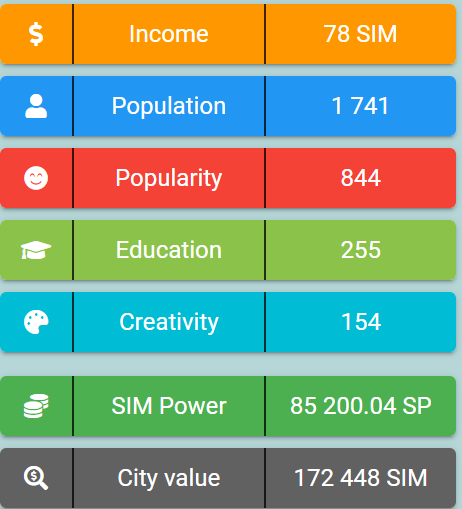 Future Strategy
I will continue to keep it as a Passive Income itself and will not be adding any more money into it yet. If I have to buy some cards I will be using my SIM which I currently have.
Along with this, I have spent some money on buying the Oneup-Cartel, because I cannot play each and every game out here as my time is limited. So with Oneup-Cartel, someone will be playing the game and can share the dividend with me.
Posted Using LeoFinance Beta
---