Play2Earn Games will increase Hive's Market Capitalization
---
Play2Earn will be the future of the gaming industry where the gaming platform provides is players to earn in-game assets when they play and reach any milestone. When I was a kid I used to play a lot of video games like Contra, Mario to name a few. Games were perceived as the only way for having fun, but right now it is not only provides fun but also have an attractive investment opportunity.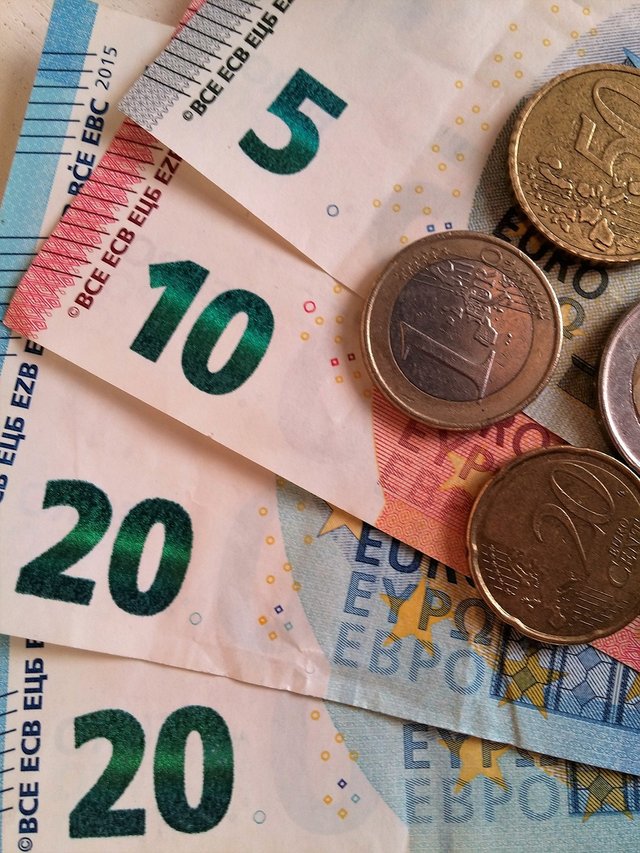 PC: Pixabay.com
We are seeing that some of the games have a dream run in 2020 and 2021 and it will continue in 2022 or even for the next few years. Some of the games are already been combined with NFTs and thus it is actually creating buzz around the crypto world. Along with that Play2Earn will also give a lot of job opportunities, who never wants to be paid for playing games or even for testing the games, the dream job for many. Even though they do not have to work in the game company but still if they play they can earn big. Just think Splinterlands had made so many millionaires in the Hive ecosystem and will continue to make as the game is getting bigger and better.
But I am sure we are still in the early phases of the Play2Earn ecosystem and more and more games are coming to the blockchain to make people earn money. There are also a lot of free2play games in the market too like RisingStar, Thetan Arean, Crypto Dragons to name a few. And more and more games will come in the future and thus more gamers will play the game and earn.
When it comes to Market Capitalization, we can see that the Market Cap is around $22,660,707,958 of all the Plat2Earn coins as shown in the below image.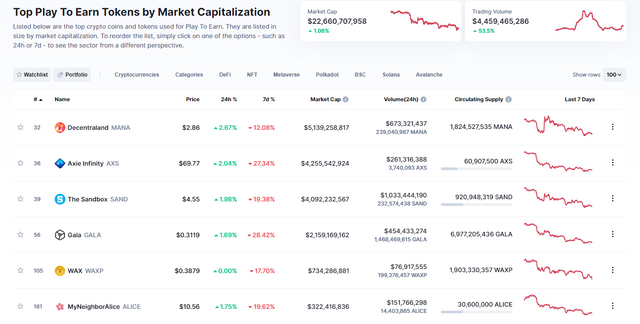 PC: CoinMarketCap
I can see Splinterlands also listed as Play2Earn which is actually good for Hive because actually, it's increasing the Hive visibility to the gamers around the world.

Now with more and more games like Ragnarok, RisingStar, ChifiBots and Muterra, we can assume that more and more players will come into the Hive Ecosystem and increase its market capitalization. And I am certain that if we get a game like Axie Infinity or something similar like that where people want to play then it will be huge for the Hive.
To be honest we do not have any game yet in the Hive ecosystem which people would love to play the whole day just for fun like we used to do at a young age. But I am hopeful that since so many new games are being created on the Hive ecosystem, we will surely get something that will change the whole scenario and thus it will make our Hive go even higher. Whatever is the case Play2Earn is the future and I think it is the only way to push the Hive Market Cap to much higher i.e. more and more games on Hive Ecosystem.
Posted Using LeoFinance Beta
---