Splinterlands Season Report
---
This was again a good season in terms of chest rewards as I got around 48 chests this season, which is 2 less than what I thought but again not so bad either. I target getting more than 50 chests per season and this season I got less than 50 but still close to the number. The daily chest rewards were also good this season with some good rewards for me because I was continuously getting some rare cards and some SPSs.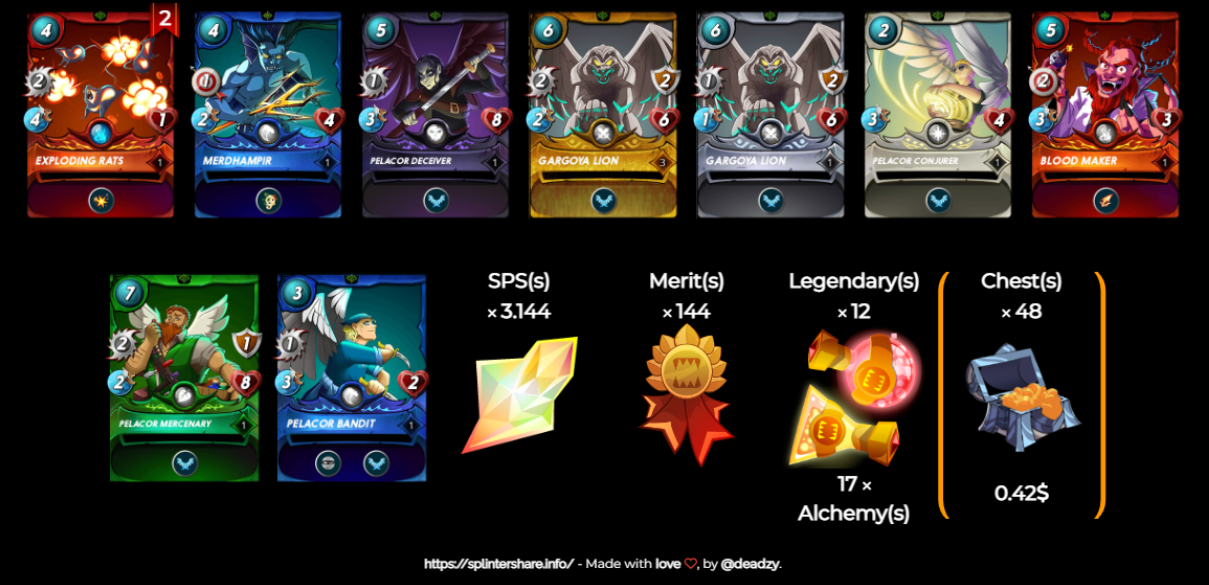 So I have got around 25 Common, 8 Rare, 1 Epic and 0 Legendary in this whole season, and I have not got 1 common Gold card foil and the total burn value is around 385 for common and 125 for Gold. Similarly, I have gotten around 32 Legendary Potions and 32 Alchemy potions this season, and the total SPS received is 50 SPS. And I have also earned around 621 Merits. I have also got around 1 Chaos Pack but opening it doesn't give any good cards though.
The SPS staking is continuously growing for me and hopefully, I can achieve the target of 5K SPS by the year's end. It will be tough to complete 5K but again let's try to complete it by the year-end.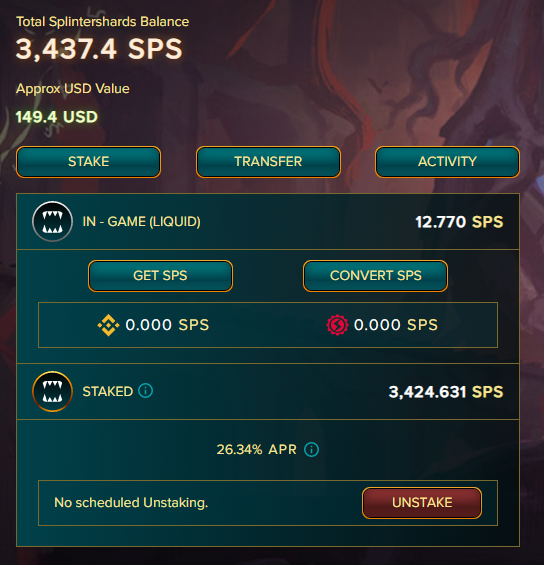 With this I have to also have understand all the new features coming into Splinterlands too.
If you want to play Splinterlands then you can join it here.
Posted Using LeoFinance Beta
---