Gambling Dapp Dividends Report | 1st Week of 2022
---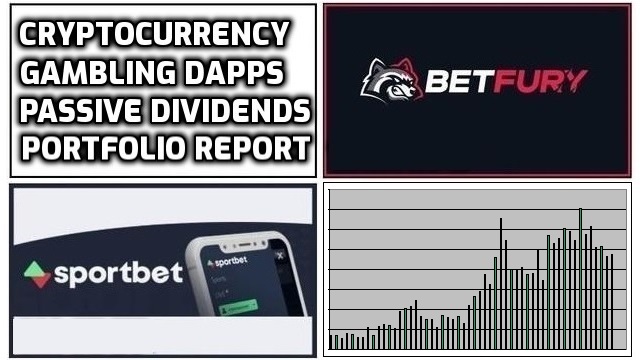 I am keeping close track of my Gambling Dapp Portfolio that includes BFG (Betfury.io), WIN (Wink.org), & SBET (Sportbet.one) and make regular updates on how exactly they are doing showing what can be expected for those interested...
---
I'm not sure yet if I will make weekly updates this year but I know of like the consistency it brings for myself so here are the results for Week 1 of 2022 along with my plans going forward.
---
The Price of BFG is back below my average buy price (ot counting the dividends I managed to earl already) and it is getting close to a point where I might be willing to add some more even though I would have to go look for funds to do so as there are many other coins that I also like to buy more of. With the price being down, the returns tend to go up as it's cheaper to but BFG while the dividends remain quite stable being in a slight decline which is normal as the returns are still too high. I still expect the returns to get to a point where they are somewhere between 33% and 50% on yearly basis during the next 12 months. I'm also still farming BFG with part of my holdings. This ends in 2 days and I assume that there will be a new farm.
There was a burn last week so the total mined coins actually went down a bit and the Dividend Pool has been ranging around the 3 Million for a while now which is at a lower end since I started getting in.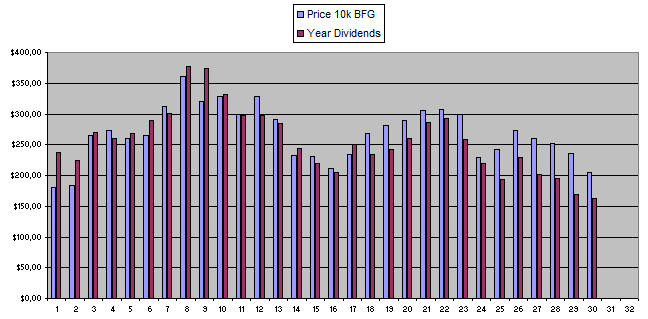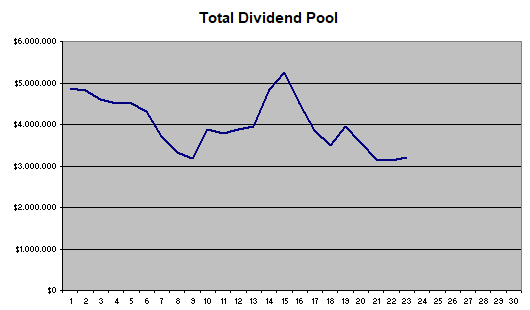 At the current price and the Dividends of last week, BFG gives a +79.23% Yearly return.
---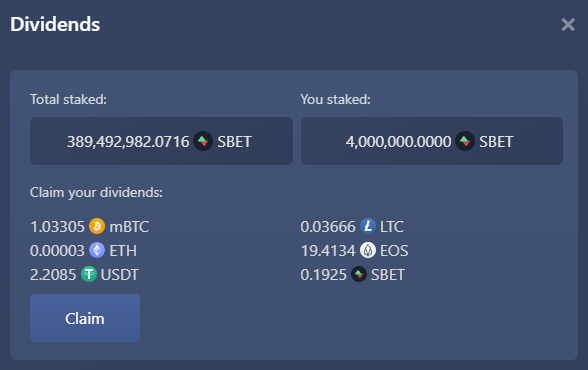 With only 1 trading pair vs EOS and the crypto market being in a downtrend, the price of SBET also went down in a similar way now giving the project a total market cap of around 1 Million which still feels ridiculously low to me given the product that they have and the dividends it pays based on actual revenue. At this range, I continue to be tempted to add more especially since the weekly passive returns are holding up pretty well. At the current price, the returns on a yearly basis are around +54%
A Cashback and Bonus tab were also added to the website so there is still development going on even though it has been quiet for a while. I'm still closely looking at the number of individual bettors which seems to be going up again with also a lot of sports in the coming weeks.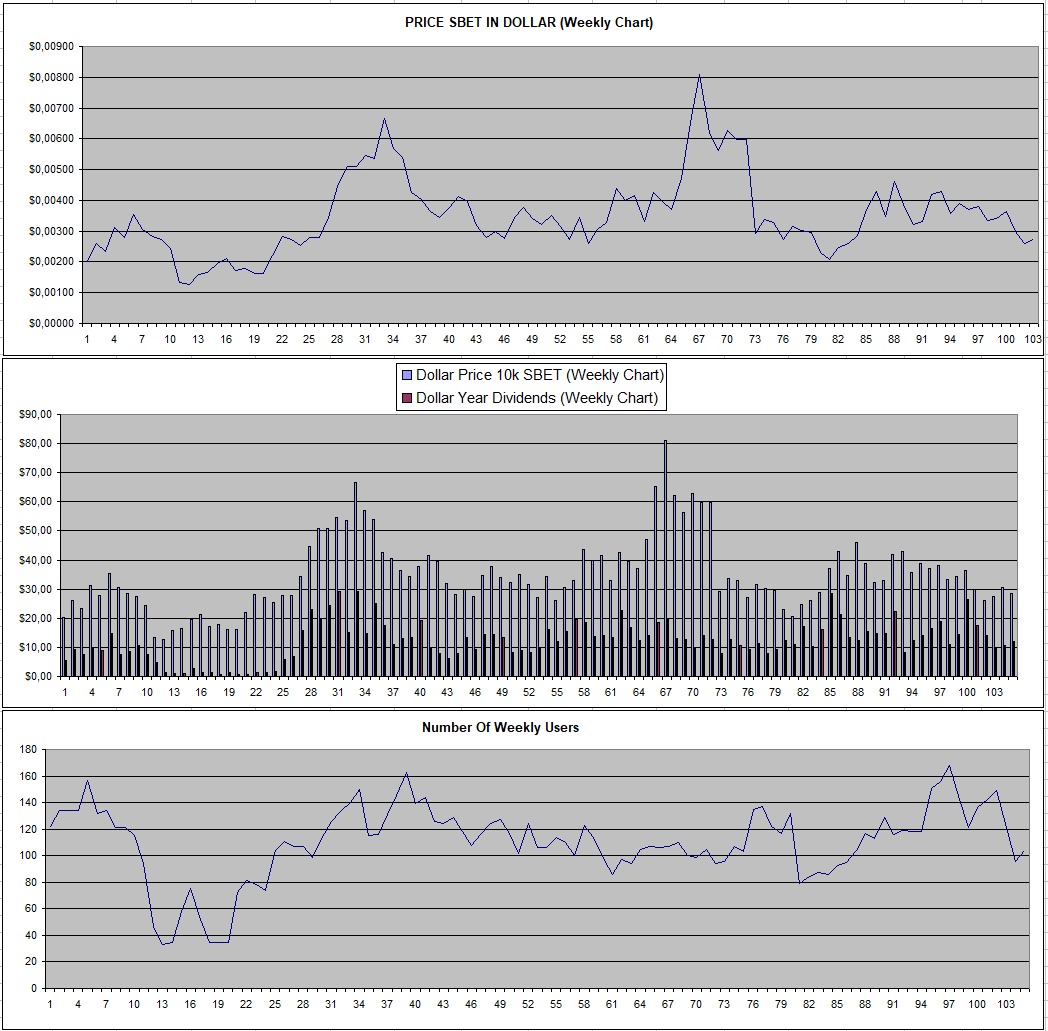 ---
Tron similar to EOS kind of feels dead lately with what feels like limited development which for sure reflects on the success of the Gambling dapps. The team did bring an update for their roadmap for Q1 in 2022 which includes a 2nd sportsbook that will go live which I'm interested in.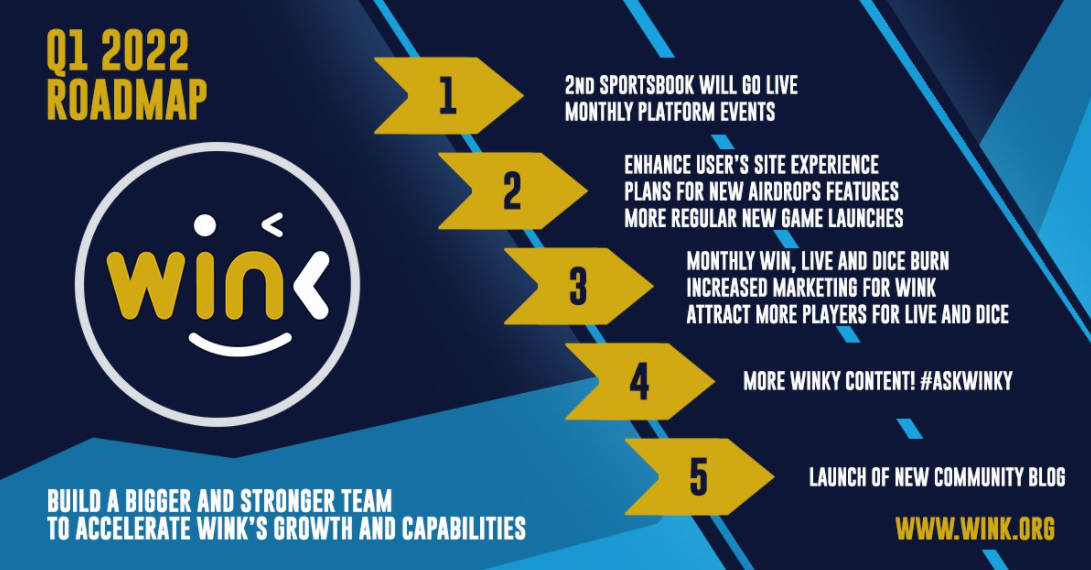 Overall Wink remains a coin I would not buy at the moment, at least not for the dividends which only sits at around +10% on yearly basis.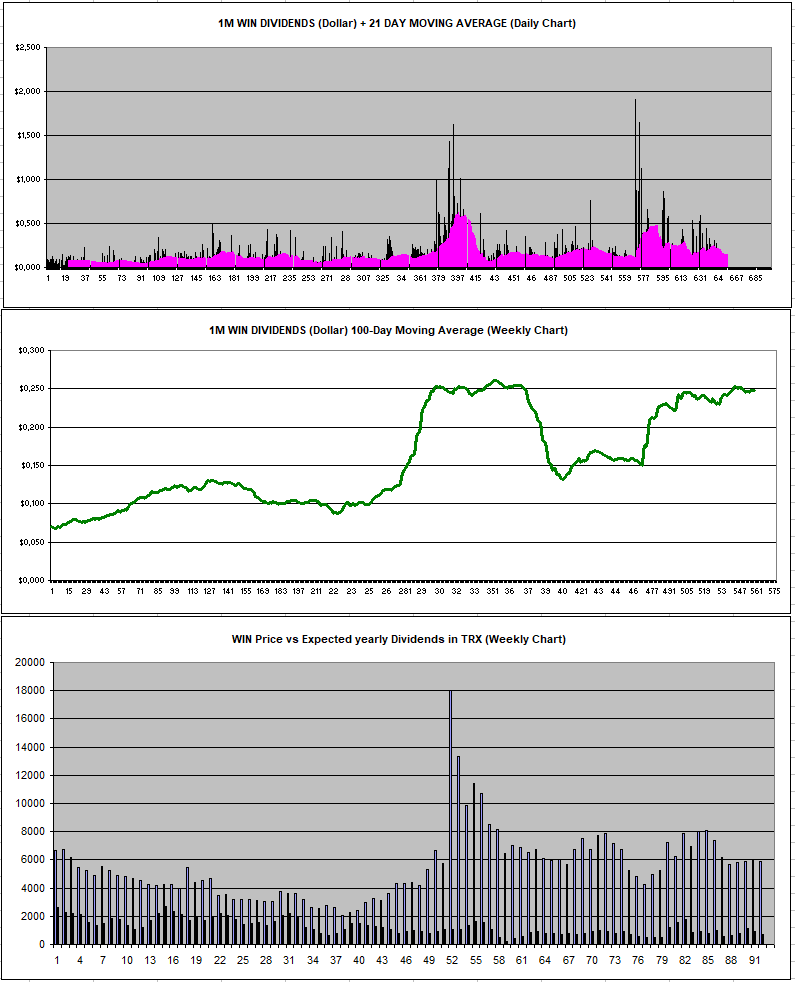 APY Based on Current Price and Dividends from the last 7 days
Note: Token prices going up or down have a major influence on the actual returns going forward either amplifying them if they go up or destroying them when the price goes down.
---
Personal Gambling Dapp Portfolio
I will also track the overall value of my Gambling Dapp Portfolio this year which in total comes at 23834$ last week holding 14M WIN / 4M SBET / 405k BFG/ 10k TRX / 22 LIVE | 2271 RAKE. This produced a weekly returns of 236.51$ last week or +51.6% yearly. I do continue to be interested in adding other good gambling dapps that pay the losses from the gambler to those holding a token, so if you have one on your radar make sure to let me know...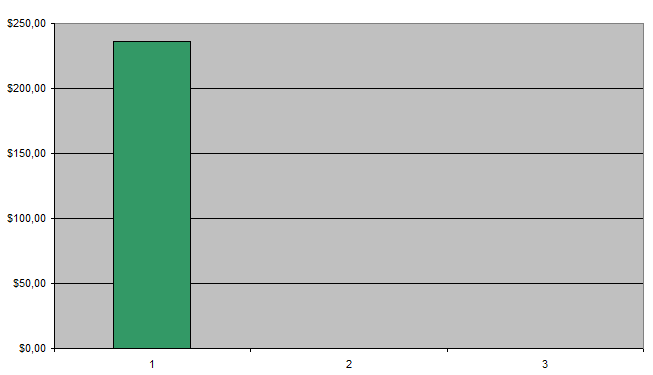 ---
Full Guides to Decentralized Crypto Bookies I personally use where no KYC is required allowing anonymous betting from any location without individual limits for winning players...
---
I'll be back soon with another update...
---
Posted Using LeoFinance Beta
---