Hive Manual Curation | Finding Good Content #1
---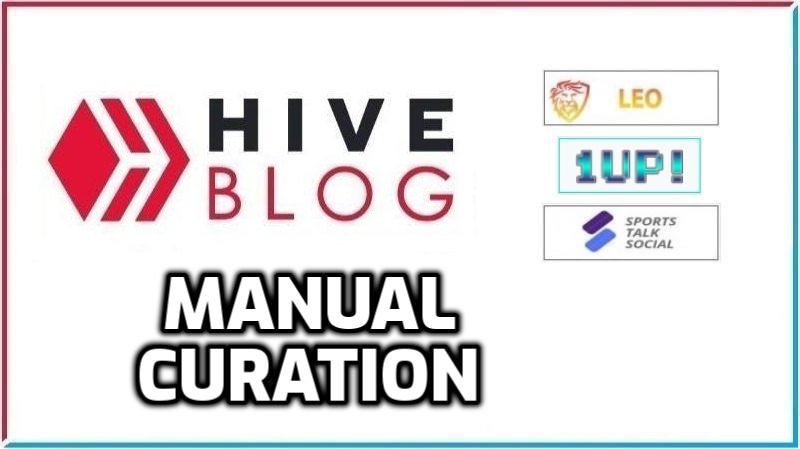 I'm always up to find good content and like-minded people on Hive or the different tribes but content discovery remains quite hard. I plan to manually browse new posts looking for actual good content that interests me. I'll be making regular posts with posts that I came across.
The main topics I'm personally interested in are Crypto, Betting, Play2Earn Gaming, Trading, Finance. Games, Movies, self-improvement ... Preferably posts that are actual original content with some effort put into the visuals and not just quick posts that copy some news or that look to have been made just for the post2mine factor. These are the posts that stood out:


Posts don't need to be all that fancy if they teach something new and valuable. As a Splinterlands player, I'm always interested in content that brings me something new and this post from @belemo got me to a discover a new 3rd party site that will be useful going forward.
---

I'm a fan of the subreddit dataisbeautiful which made me click the post from @cryptobeautiful around Play2Earn Daily Users. I also followed both on hive and on his youtube channel as the content has a lot of consistency to it.
---


Manually browsing the new posts section pretty much shows one post2mine shitpost after the other in standardized Actifit posts, images of rewards from Splinterlands or Rising Star, and posts about the platform, most of the time with the minimum effort put into them. The post from @leonmaster does not only interest me as I used to be a major F1 fan, you also see that effort is put into it not just to earn but because there is clearly some love for F1.
---


Another post with time and effort put into it. I saw this series pass in a thumbnail on youtube a couple of days ago and my brother-in-law talked to me about it yesterday so with this post I'm certainly getting closer to checking the show myself as it gets another great review from @olujay in his post.
---


I guess similar to most of us here on Hive, I'm also guilty of having the tendency to like and upvote posts about the platform. I once heard the metaphor that Hive is like a library where all the highest-rated showcased books are about the library. Anyway, I like to use Hive blogging as a way to track certain progress getting consistency in the process this way myself, and I like it when others also do it. @toofasteddie is tracking his improvement on curation efficiency which is something I also should put some time into. Great original post with also some personal chart keeping.
---
That's it for today, manual curation checking out all kinds of different posts does take up quite some time but I will try to do it more often from here on out. I will also continue making these types of posts sharing good content that I found from both the more known and unknown content creators.
---
Play2Earn Games That I'm Playing...
Posted Using LeoFinance Beta
---