Week 10 Results | 15W-21L-4P | -0.450 Units Loss
---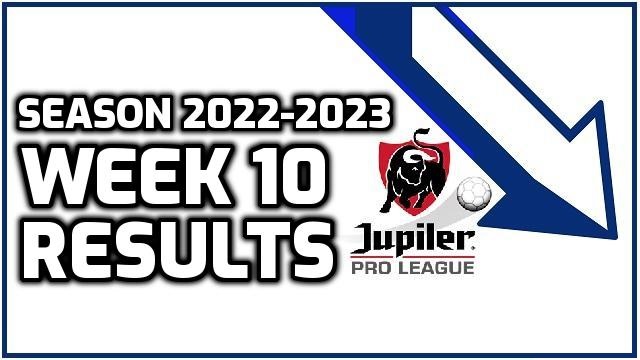 This is a weekly overview of my personal sports betting/trading results on teams from the Belgian Jupiler League documenting my journey toward long-term profit with some insights on my overall approach.
It's never really a good sign when you have a losing week when there were a lot of upsets which is what happened this week. Overall the damage was limited to -0.45 units. out of 9 matches, 5 big underdogs took the straight win at odds between 3.840 and 5.360 and I guess the international break had a lot to do with that breaking some of the ongoing streaks and forms.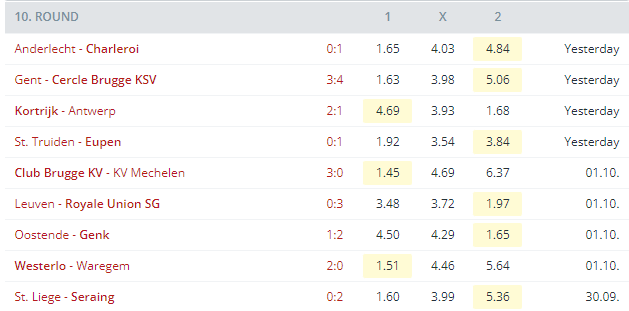 Overall I can't say I'm betting with a lot of confidence right now so I have some work cut out for me to get back in that stage where I really feel on top like in the first 8 weeks of the season. So going forward I will be extra cautious until I see and feel things turning around again.
---
Pre-Game Preview Bets Season 2022-2023

While during first 9 weeks of the league, my focus was on getting my volume up to get in at least 8 units, right now I'm dropping this completely and won't put any pressure on myself for that. Being profitable or even reducing losses as much as possible at this moment is the priority. I only staked 5.665 units last week and this potentially could go down even more.
---
Previous 2 Seasons Result

---

I take all my Pre-Game & Live bets with my Betting Broker Sportmarket Pro who always provides the best offers on the market with a 1 click solution and doesn't limit winning players offering high limits. For more info check my Sportmarket Pro Review
---
Regular Season 2022-2023 Personal Betting Chart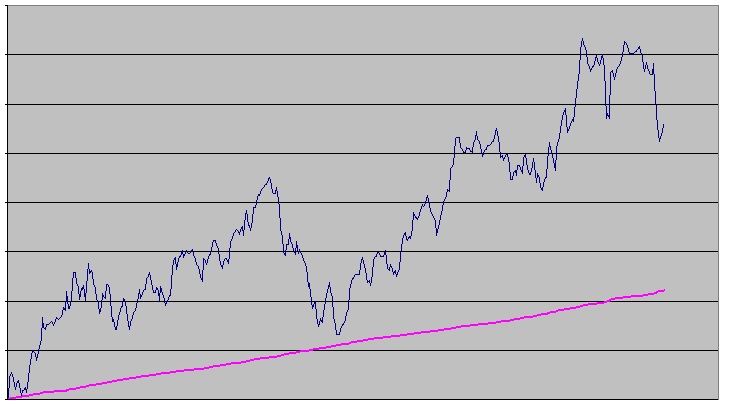 ---
The season chart also still looks rock solid despite the shot to go to the moon this week failing. My main aim going forward will be to make the pink line have a steeper curve by increasing my stakes a bit further which will come at the risk of bigger swings. I'm still well above it on my actual profit and I'm willing to take that risk. The key will be to stay focused making sure I have an edge. On many games this week I kind of start noticing a decline in sharpness (also because I was mostly focussed on the 3 bigger bets). There now is an international break which comes at a perfect time after a non-stop 2-month grind having my focus on the football.
---
Season Results 2022-2023
Week 10 Results 40 Bets | 15W-21L-04P | Staked 05.665u | -0.450u Loss
Week 09 Results 48 Bets | 21W-22L-05P | Staked 08.577u | -1.402u Loss
Week 08 Results 62 Bets | 32W-26L-04P | Staked 10.849u | +2.012u Profit
Week 07 Results 76 Bets | 40W-27L-09P | Staked 09.442u | +2.310u Profit
Week 06 Results 46 Bets | 22W-15L-09P | Staked 06.422u | +0.983u Profit
Week 05 Results 56 Bets | 23W-29L-04P | Staked 08.723u | -2.211u Loss
Week 04 Results 58 Bets | 30W-22L-06P | Staked 08.230u | +1.777u Profit
Week 03 Results 43 Bets | 23W-16L-04P | Staked 06.271u | -0.162u Loss
Week 02 Results 27 Bets | 10W-16L-01P | Staked 04.515u | +0.225u Profit
Week 01 Results 44 Bets | 25W-17L-02P | Staked 06.186u | +2.050u Profit
 Regular Season 2022-2023 Results
500 Bets | 241W-211L-48P | 74.881 Staked | +5.133u Profit | +6.86% ROI

---
Previous Seasons Personal Betting Results [6641 Bets +3.57% ROI]
Season 2021-2022 | 1364 Bets +2.72% ROI
Season 2020-2021 | 1504 Bets +4.37% ROI
Season 2019-2020 | 1406 Bets +2.48% ROI
Season 2018-2019 | 1090 Bets +2.47% ROI
Season 2017-2018 | 821 Bets +7.22% ROI
---
Plenty of betting action the coming months ao expect a lot of previews and result roundup posts going forward...
---
Posted Using LeoFinance Beta
---