A Sneak Peek And What Everyone Is Missing
---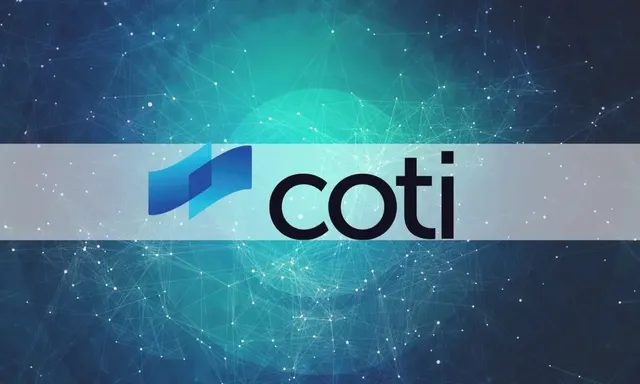 For me personally this is how I see Leofinance as we should be looking out for each other if we spot something that could benefit the community. This is not shilling stuff, but actually looking out for genuine opportunities. Do with this information how you will, but always DYOR as this is on you.
For those of you that don't know COTI is a financial service provider and a registered bank. They provide payment options to merchants around the world and now they are going to be providing Enterprise tokens to help these companies facilitate their own payment services. This is huge for Crypto in general as this is a massive step forward to mass adoption.
This week we had an update and an insight for the Enterprise tokens that are being launched in by COTI in quarter 4 later this year. This is actually bigger than everyone thinks as this is what Crypto was designed for.
The 3 companies moving forward with the Enterprise tokens firstly will have to be global giants to warrant a need for their own token. My guess is they are going to be a household name around the world and the online sales volumes will be massive.
The main reason for any company wanting their own token is to avoid the fees charged by the likes of Mastercard and Visa. I read an article the other day that an average family in the States contributes around $1500 per year to their coffers via online spending and using their bank cards. In any ones language that is a shed load of money that not only consumers are being charged, but the retailers as well. The Enterprise tokens will side step these charges allowing the businesses to keep those charges or possibly offer a discount to those that use their own token. Having their own token is the key to all of this and will save them 10's of millions of dollars each year in service charges alone.
Lets first look at the tokenomics of COTI and maybe you will pick up what I have seen. COTI has a total supply of 2 billion tokens with a current circulating supply of 1 billion. Roughly 44% of that supply is locked in the Treasury earning APR.
COTI is currently trading at roughly 10c each and an Enterprise token would be a stable coin in my understanding so $1 or 10 COTI. How many Enterprise tokens will these companies require to facilitate their online needs? For an example lets say they would require 10 million each as there are 3 of them launching and 10 million is peanuts really. One would expect that figure to be much higher and if that is the case there is not enough COTI at a 10c price point.


This is the Coti Viper wallet where tokens are going to be minted. Look at select fee source as the minted tokens are backed by COTI. You cannot just mint a token so it needs to be backed and in this case that is the COTI token.
The $1 value has to originate somewhere as you cannot just make it up. This is a company token that only represents a set value and is not to be seen as an investment but only as a use of payment. Think of the casino with your gambling chips they hold a set value at that casino and are worthless everywhere else.
30 million Enterprise tokens would require 300 million COTI in order to mint so they would need to buy truck loads of COTI. 3 Enterprises will be the start and expect many to climb on board shortly afterwards meaning COTI needs to do a 10 x or more just to mint the numbers required.
Here is the latest video explaining where and how this works.
With us being involved in Crypto for so long we have always looked for opportunities before they actually happen and this looks like a prime case. I am certainly not slowing up on my accumulation as I can see this window closing once others see this. The numbers rarely lie and the numbers don't add up as they are currently with the only factor needing to change to make this work is the price.
When you are deeply involved in projects you do pick up on things others tend to miss as you cannot be everywhere and why concentrating on a few is better than being all over the place. Who knows where the price could end up as it cannot remain at 10c for long due to the need through the services they provide.
Posted Using LeoFinance Beta
---