Finally Did The KYC For The Coti Viper Wallet
---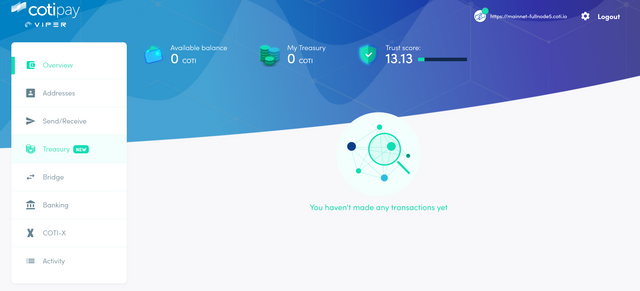 Today I finally got around to registering for the COTI Viper Wallet as I am not to keen on all this KYC stuff and the FOMO of the COTI Treasury got to me finally. All they asked for was a photo of your passport and a utility bill which was quite straight forward and took a few minutes to complete. Saying that you now must wait for verification even though the wallet looks as though it is fully operational. They say up to 5 days, but this was quick compared to when I tried a month ago and got timed out not being able to get through.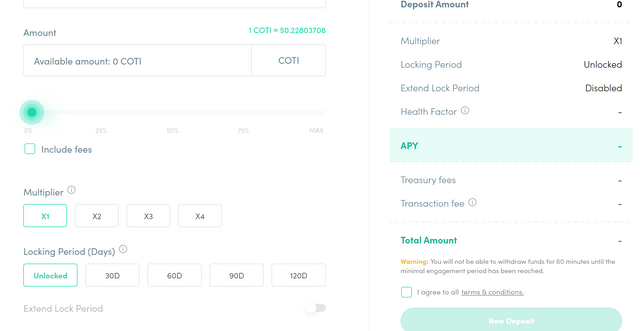 The treasury wallet is very basic and simple to navigate as it automatically calculates the staking fees which are minimal. 0.7% for withdrawal's and deposits which isn't that bad considering what you are earning via staking.
I have registered with Huobi as they are one of 2 exchanges that have the Native COTI required. The other is Kucoin and the prices are ridiculous for withdrawing to the COTI treasury. There is also a bridge one can use to convert the ERC 20 token into native COTI but the fees again are something like 330 COTI which is roughly $70. Why they had two variants I have no clue and makes very little sense to me.

Currently there is 36% of all native COTI staked in the Treasury and Binance plus Coinbase has roughly 50% which tells me those are investors from countries who cannot stake on the treasury. There are literally a handful only like the United States and it looks like everyone is parking off earning their 2% (Binance). The two exchanges that has the native COTI are very low volumes as it seems everyone who is able right now is in the treasury already.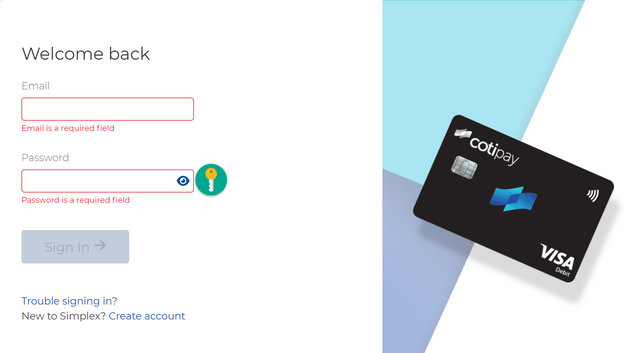 I thought I would inquire about my bank account at the same time to see how easy that would be as whilst you are doing this you may as well go the whole way. Passport is required, but thought I would double check I was eligible first and got a helpful assistant until I realised it was non human.

Eventually I was informed by a helpful human (Angela) only for the EEU currently so screwed being in Africa and UK address is outside of EU thanks to Brexit. This was one of my plans for later in crypto as having a bank linked directly to a crypto wallet with a bank card plus all the banking services is pure genius. I need to now invest $400 (CRO) into Crypto.com in order to have an off ramp out of crypto as I have no other choices open to me currently. Not complaining as at least I have an option that isn't linked to the LUNA exchange that is the tax mans best and only friend in South Africa.
Posted Using LeoFinance Beta
---