Never Expected This
---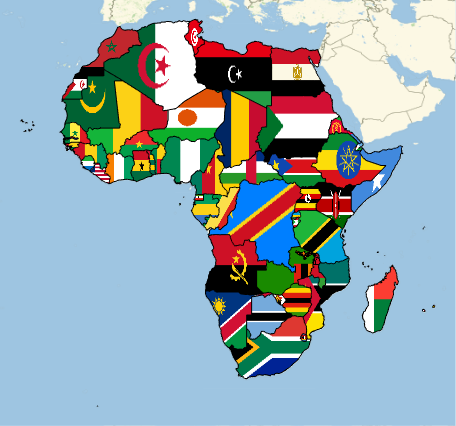 Deal back on the table supplying 54 countries in Africa.
This afternoon I was preparing for my meeting with my business partner tomorrow morning. I have some ideas what we need to do in order to move forward and the hope is he buys into this as moving country plus the factory is a big step. No time like the present otherwise I will set up on my own wherever that might be.
Funny how life works as you just never know what lies ahead whether it is good or bad. I say that as this afternoon my biggest prospective client messaged me asking where we currently stood with supply. Maybe we now need 2 factories by keeping this one for this client and the others we still have and do a joint venture deal with this big company. This kind of helps me on both ends as this was from the Global Headquarters which ultimately means you get listed as a supplier globally. Being on their preferred buying list helps if you are planning on opening a new factory elsewhere as the door is already open. This is the good and bad I suppose as this is a spanner in the works I wasn't expecting and does make things more complicated.
The last time I had any communication with them was over 2 years ago as the idea of letting clients down is not good business and that is what would have happened. No raw materials mixed with an unpredictable supply of electricity has forced us to turn business away hoping the clients will respect our decisions and reasons behind them.
The other problem back then was the mindset of some of the businesses I was dealing with. I offered them a decent sized order on a plate for certain items we never manufactured yet they wanted to bypass myself and deal direct. This was not part of the deal and I learned a valuable lesson of who to deal with next time around. Those businesses if they are still around would not hesitate if they were offered that same deal now which will never happen. I have others I can rely on as this deal is all about relationships being built.
Business has changed whether we like it or not as the last 3 years has made everyone go back to the basics of who they know and trust. Price is actually less important than it was before even though the economy is in tatters. So many businesses have failed to fulfil their supply promises that a factory like ours suddenly looks like heaven as we cherry pick our clientele for what we can manage without risk.
Over the last 2 years we have turned away business that would make your eyes water as the orders could have kept 4 or more factories busy let alone one. I will get the correct stats tomorrow as the figure last year the industry had lost over 30% of the manufacturing base that was there before Covid. I suspect that figure has risen to closer to 50% as it is who is left standing that will reap the business going forward. With a recession looming you need the global players in your pocket as relying on the local market is still very high risk.
Posted Using LeoFinance Beta
---