Splinterlands season and moth's reward!
---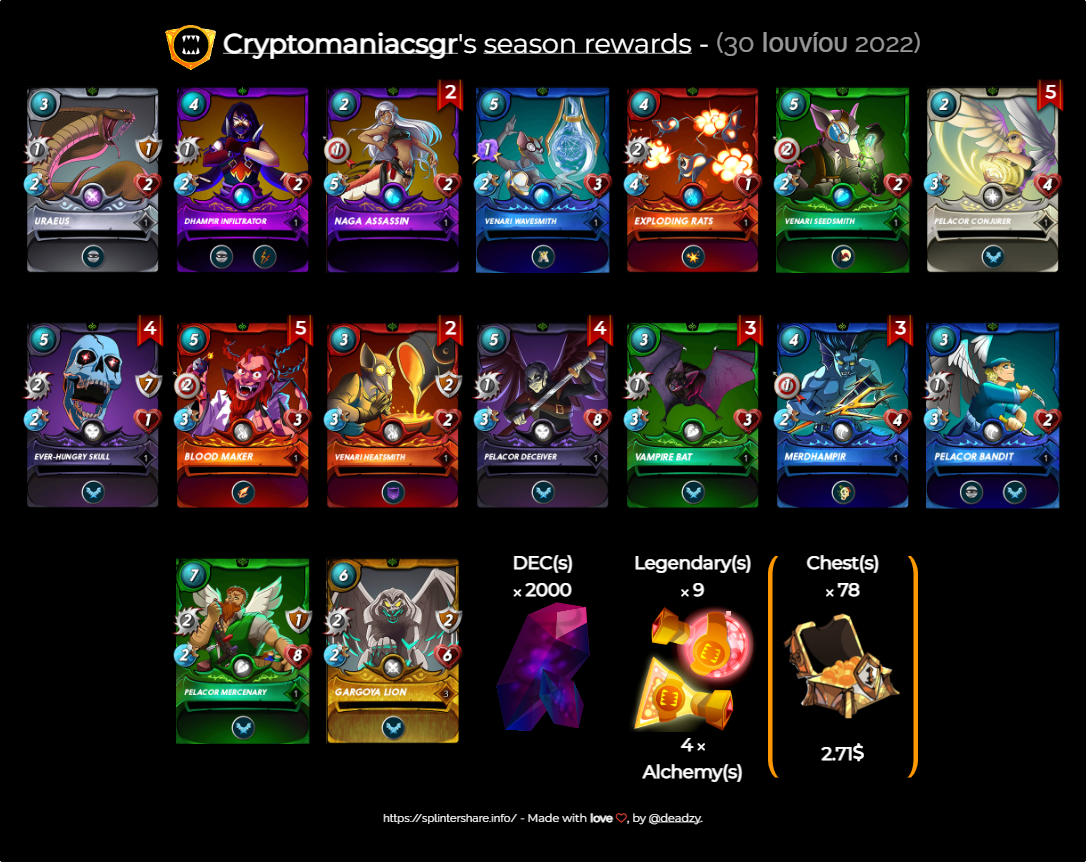 This is the rewards for 78 Gold chests........
Its super crap i can say.
To get what i mean just look the rewards for my second account wit silver chests (that i missed 6 days of reward for personal reasons) and see whaqt i mean.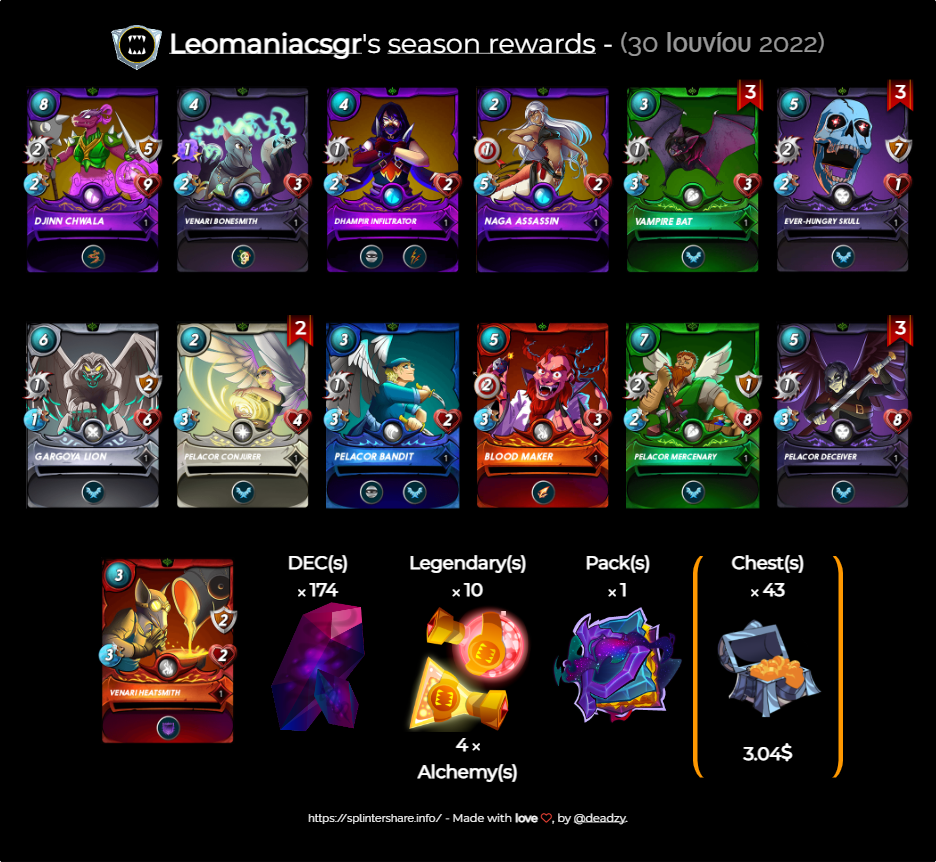 43 Silver chests included better rewards than 78 Gold ones, i dont really get wtf is going on.
Anyways, the month recap saves somehow that fiasco.
I have to mention that the best rewards was from the daily focus and not from the Season rewards, it's to be expected though since the chests from the seasons was about 155, the 1/3 of the total.
I also noticed that the DEC rewards crippled to an insane extent, if im right my last season rewards was around 25k DEC, 12 times less this time that was only 2k....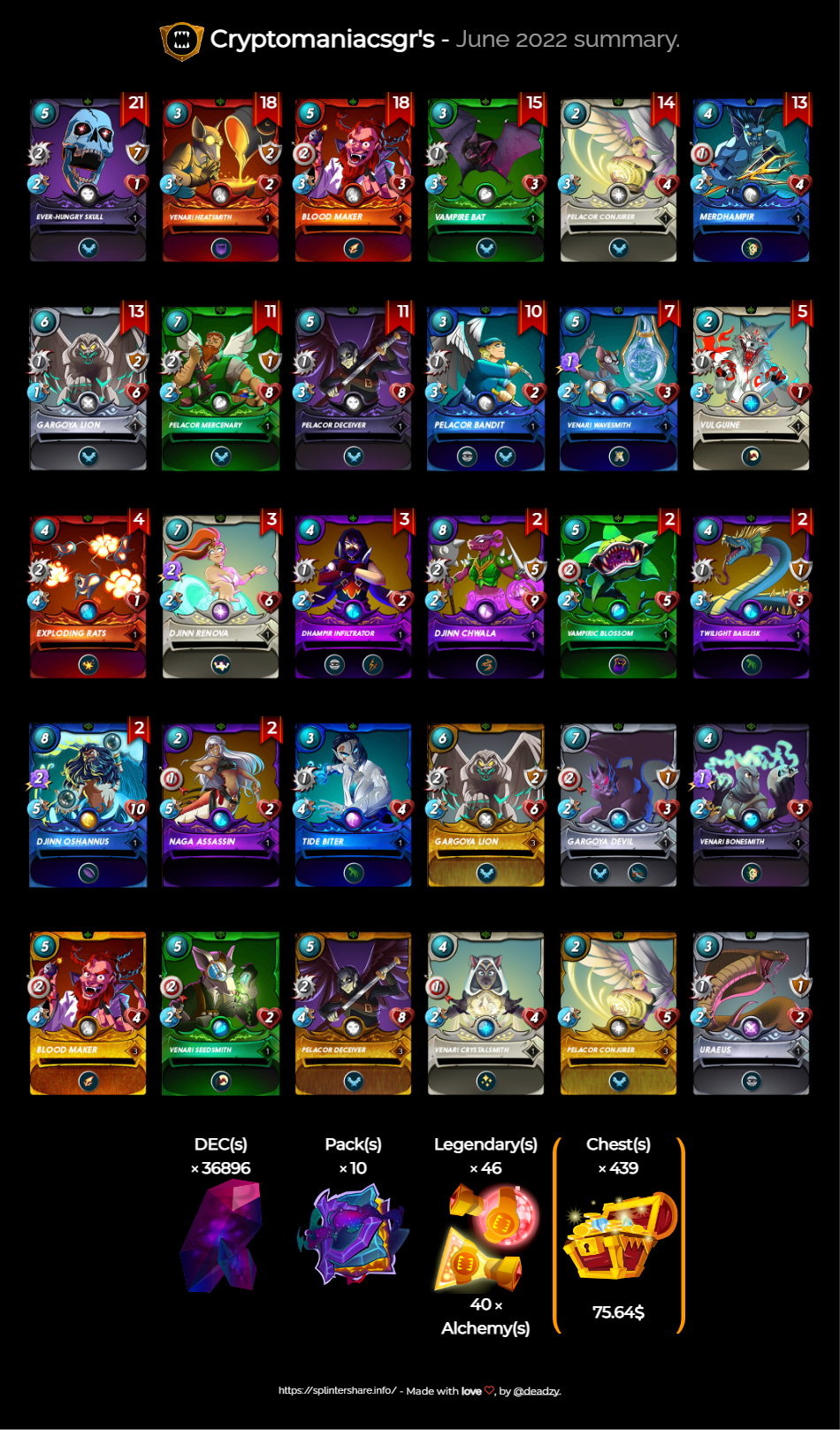 Posted Using LeoFinance Beta
---