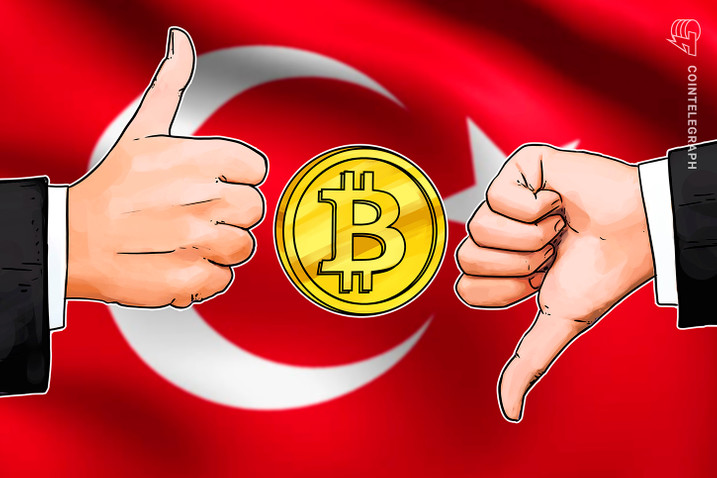 Cryptocurrency was the only defense against inflation for the Turks. The Central Bank of Turkey has been fighting inflation for a long time, but has not achieved results. In March, Erdogan fired the third head of the central bank in two years.
In April, two Turkish cryptocurrency exchanges, Thodex and Vebitcoin, suddenly stopped working at once. The country's authorities took advantage of the situation and stopped the circulation of digital money so that payments in cryptocurrency did not undermine confidence in the methods and tools used in payments.
On April 30, Turkey launched a ban on the use of cryptocurrencies as a means of payment for payments for goods and services in the country. The regulator stressed that the new rules will be in effect until the emergence of balanced industry regulation.
I don't know the laws of Turkey, but I think the Turks can open accounts on other crypto-exchanges and continue to hedge their funds from inflation. In theory, the law should not affect them. Below is the inflation chart. Acceleration started in October 2020.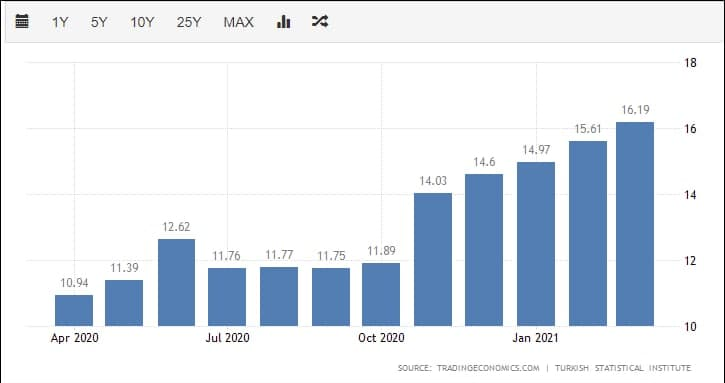 Posted Using LeoFinance Beta