Is Genesis the next FTX?
---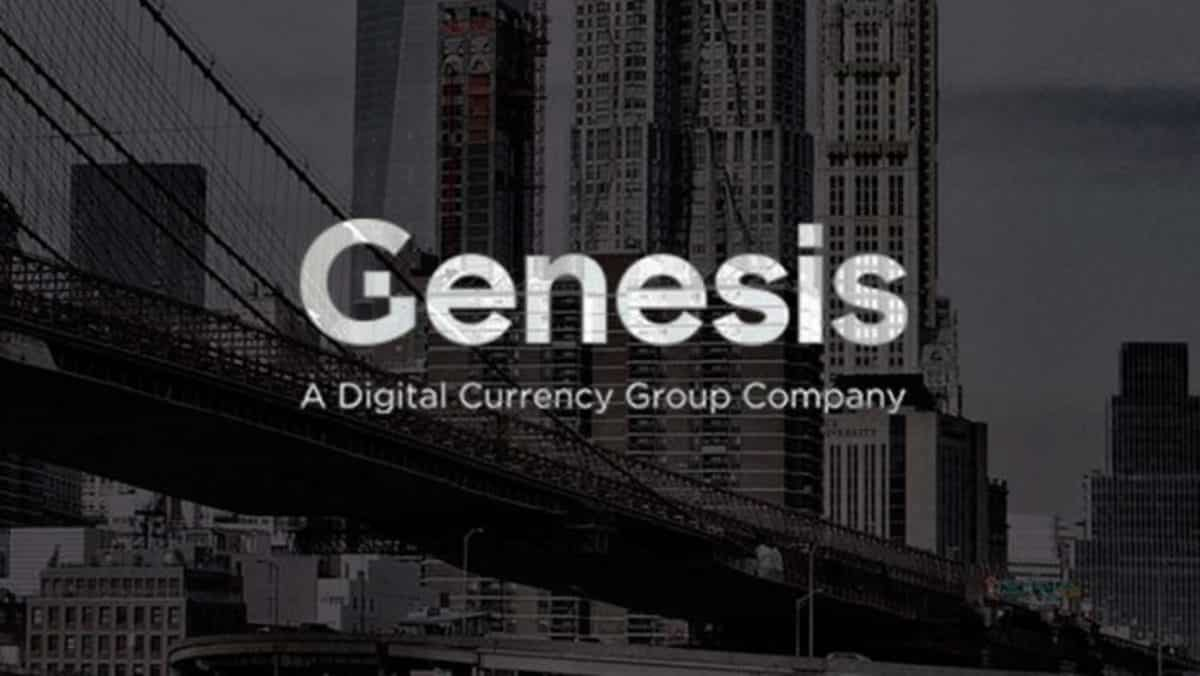 Image Source
The bankruptcy of the world's second-largest brokerage had, so far, a relatively mild effect. In other times, an event like this could have led to a much more substantial drop in the market value of cryptocurrencies. That's the good news. The bad news is that the crisis may not be over yet.
When dealing with blockchain, it's hard to hide something.
Especially in times of tension like the one we are going through, when everyone is attentive to market movements. This, combined with the expectation of developments from the FTX crash, is causing other brokerages to have their portfolios and balance sheets scrutinized.
The impact of FTX
FTX was a broker that rose quickly. It attracted investments and partnerships with some main companies in the financial and cryptocurrency market. Many of them had relevant volumes applied there, which ended up being lost with the resources of hundreds of thousands of people.
As the crisis unfolded, investors in organizations that were known to be exposed to FTX grew apprehensive. After all, it was easy to come to the conclusion that they would be directly or indirectly affected by the consequences of its bankruptcy. And it didn't take long for the doubts to reach another of the big brokers in the market.
Genesis Global Trading
A pioneer in the cryptocurrency space, Genesis Global has immense relevance, particularly for Bitcoin transactions. And precisely because of this, the fact that it froze withdrawals and new loans on its platform after the crisis involving the FTX caused a lot of concern. Its strong presence in the market derives mainly from the importance of its parent company.
Digital Currency Group
DCG, as it is better known, is a very powerful conglomerate of companies, under its umbrella billions and billions of dollars in cryptoassets and some of the most representative brands in the cryptocurrency market. In addition to Genesis, it also controls:
CoinDesk: one of the leading media companies in the crypto market. Interestingly, it was precisely a report published by her that started the crisis that led to the FTX crisis, when inconsistencies were pointed out in the balance sheet of the second largest cryptocurrency brokerage;

Greyscale Investments: this is a giant crypto asset manager in the world. At the end of 2021, she had the equivalent of $50 billion in funds in her custody. She was responsible for listing the first security linked only to the price of Bitcoin (GBTC), in 2013;

Foundry: Foundry is a reference in Bitcoin mining. In addition to mining, the company provides equipment and consultancy to other startups interested in the cryptocurrency mining business;

Luno: Lastly, DCG also owns Luno, a London-based brokerage with more than 5 million customers, mostly in Europe.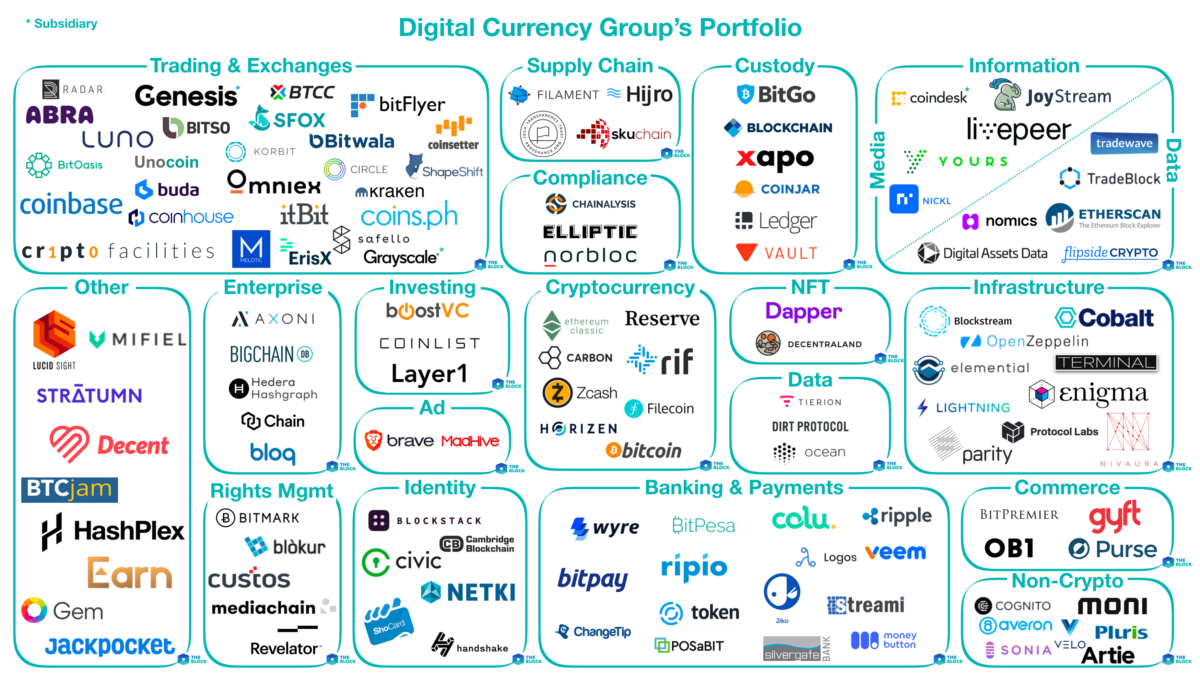 Image Source
The five companies together (Genesis, CoinDesk, Greyscale, Foundry and Luno) have enormous influence in the cryptocurrency market. The main fear of investors is that the crisis in one of them, in this case Genesis, could lead to losses for the group and, consequently, for all investors exposed to it, mainly in Greyscale, which would be devastating.
What we know
Genesis' lending business is one of its main sources of funding. It is estimated that she had borrowed about three billion dollars by the middle of the year, before the FTX crisis. It turns out that your two biggest debtors are:
Three Arrows Capital, a giant cryptocurrency investment fund based in Singapore, which is currently undergoing bankruptcy proceedings;

Alameda Research, the arm of FTX that received and improperly leveraged funds from investors and became insolvent, leading to the collapse of both.
Genesis Timeline
With its major creditors unable to pay their debts, Genesis Global was exposed. It was forced to block its operations and increased investor panic during the FTX crisis. In a sequence of speeches and clumsy actions, she attracted a lot of attention and generated distrust. Check it out!
November 9: after the very serious situation of FTX was revealed, Genesis rushed to try to calm its investors, stating that it had lost only 7 million with the collapse of the brokerage, including in that number the amounts related to credits with Alameda Research. Furthermore, it categorically stated that it was not exposed to FTT, the FTX token.
But some more attentive investors and journalists found in Alameda Research's balance sheet an OTC investment portfolio (Over the Counter—made directly between the parties without the participation of brokers) that would be linked to Genesis Global.
In that wallet, there was a movement of more than 30 million FTT tokens, indicating that brokerages maintained voluminous trades in the native token of FTX.
November 10: the very next day, inadvertently, Genesis made a statement acknowledging that it had something around 175 million dollars in loans that would be blocked in accounts at FTX, but assured its investors that this would not affect its activities in no way.

November 11: DCG made a contribution of 140 million dollars in Genesis, confirming what investors anticipated: Genesis was lying to minimize the impact the failure of FTX would have on its accounts. Without the assistance of the DCG, it would be unable to remain solvent.

November 16: Genesis announces a temporary suspension of withdrawals from its platform due to an absolutely abnormal demand for the service, due to the FTX crash. This left many investors suspicious, because FTX's bankruptcy process had been opened on November 12, already in the final acts of the brokerage. In theory, the effect on Genesis would have taken too long to manifest itself, which led some investors to believe that the problem would be bigger than previously thought.

November 21: amidst rumors of a bankruptcy of Genesis in the near future, an article in the Wall Street Journal stated that it needed a contribution of around 1 billion dollars to get rid of the crisis it is in. Binance was reportedly invited to acquire part of the company and its loan portfolio, but declined due to the possibility of a conflict of interest.

November 25: Genesis Global Capital and other cryptocurrency companies came under investigation by securities regulators in the United States, according to reports.
The contradictions
In the world of risky assets like cryptocurrencies, trust is the most important thing there is. When a company loses its credibility, there is no turning back. And that is precisely why the Genesis crisis continues to escalate. Upon discovering contradictions and mismatched and omitted information, investors become extremely apprehensive.
In addition, it is difficult to know the real size of the problem installed on the Genesis. DCG was quick to say that their other companies would not be affected by Genesis filing for bankruptcy, but at this point, no one trusts the information they provide anymore. The fear is that the group will be contaminated by an insolvency of Genesis, and that the other companies will suffer depreciation that would lead to a domino effect.
It's hard to think that DCG could be liquidated as a result of a possible Genesis bankruptcy. Even if the worst case scenario happens, it is very likely that the other companies will remain well, but there could be serious consequences for the entire market if that happens, because it would pose a major threat to an extremely representative organization.
The developments
As predicted, the real effects of the FTX crash are still far from being recognized. More issues may be revealed as companies are affected. After all, almost all of them are connected in some way, in addition to all of them being subject to negative variations in the price of cryptoassets.
In the most recent negative event in the market, BlockFi (a relevant company that lends crypto assets to ordinary investors, the vast majority of whom are individuals), has filed for bankruptcy. It was closely linked to FTX, having already received a few hundred million dollars in loans from the brokerage. So, it was no big surprise that she was hit with a thunderbolt.
But even so, his request represented yet another negative point and that generated tension in the crypto market. It is impossible to say what the consequences of the FTX collapse will be and when the domino effect will cease. It is likely that only a significant improvement in market volume can put an end to the toughest Bear Market's biggest slump yet.
Protect yourself and take advantage of opportunities!
It is very important that you act intelligently and anticipate, relying on information and study to make your decisions. You already know that you shouldn't leave your money in any broker or investment platform, at least not the most significant part of it, to be safe. But it is not enough to protect yourself, you can also have good long-term results with the bad moment of the market, if you invest in the right way.
It could be a unique opportunity to buy and hold the most valuable tokens on the market, such as Bitcoin, as well as significant altcoins with good fundamentals. And it can also do very well with derivatives operations. Study hard and feel confident, reserve a small part of your capital for operations a little more daring, in order to multiply your tokens and be in an even better position in the next Bull Run!
Posted Using LeoFinance Beta
---