📈 Daily TA: Presearch (PRE/USD) | 03-10-2021
---
Hodl, dear members of LeoFinance!
Today I'd like to comment on the price chart of Presearch.
In the 4-hour chart (4H), PRE/USD has exited the Symmetrical Triangle (common trend continuation pattern):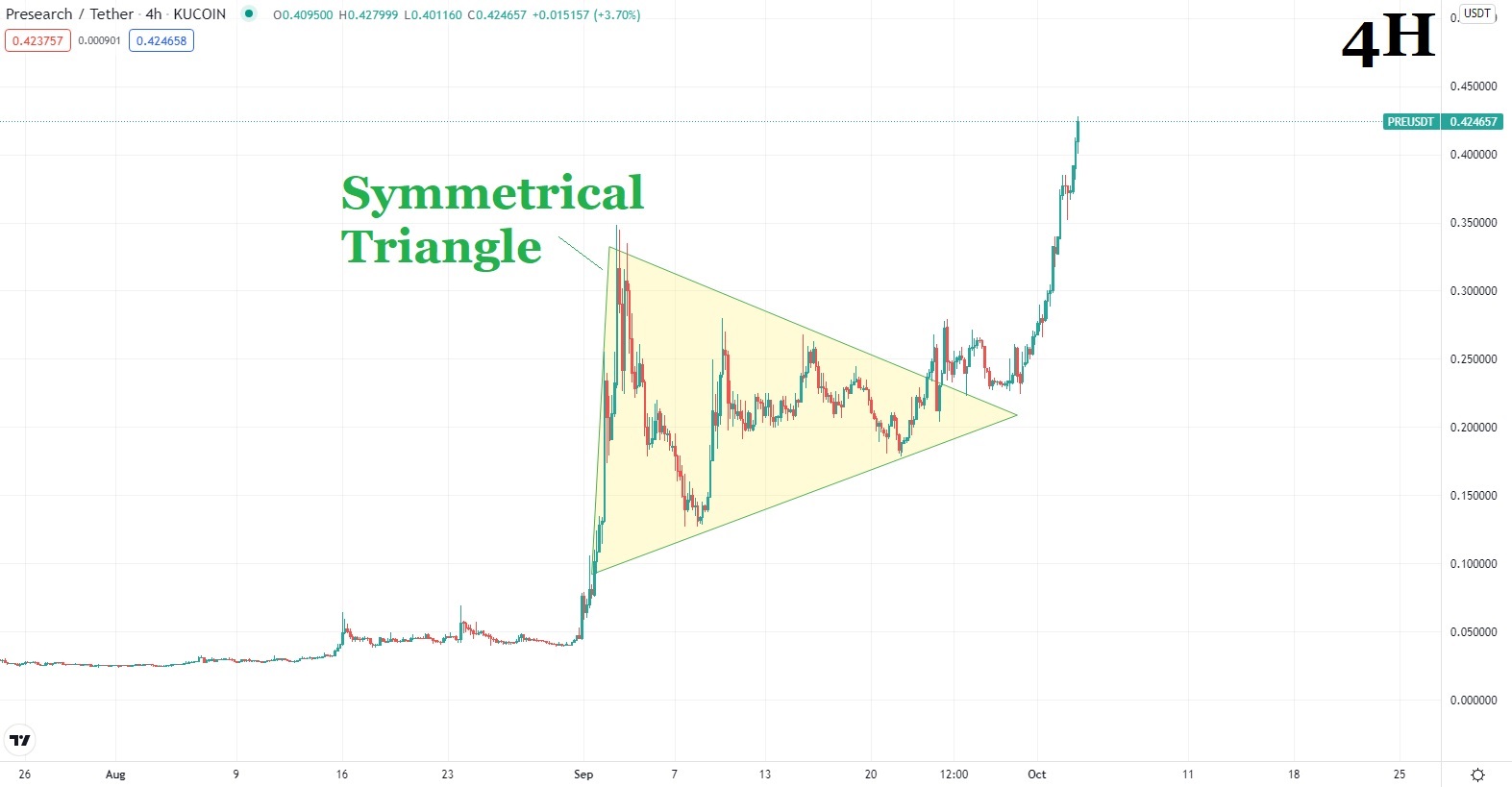 As can be seen from the chart, it seems that PRE/USD has resumed the uptrend.
Now, let's use the 1-hour chart (1H) to try to predict the next price target. To do so, let's use two potential Ascending channels (uptrends) by drawing the trend lines through the recent local lows: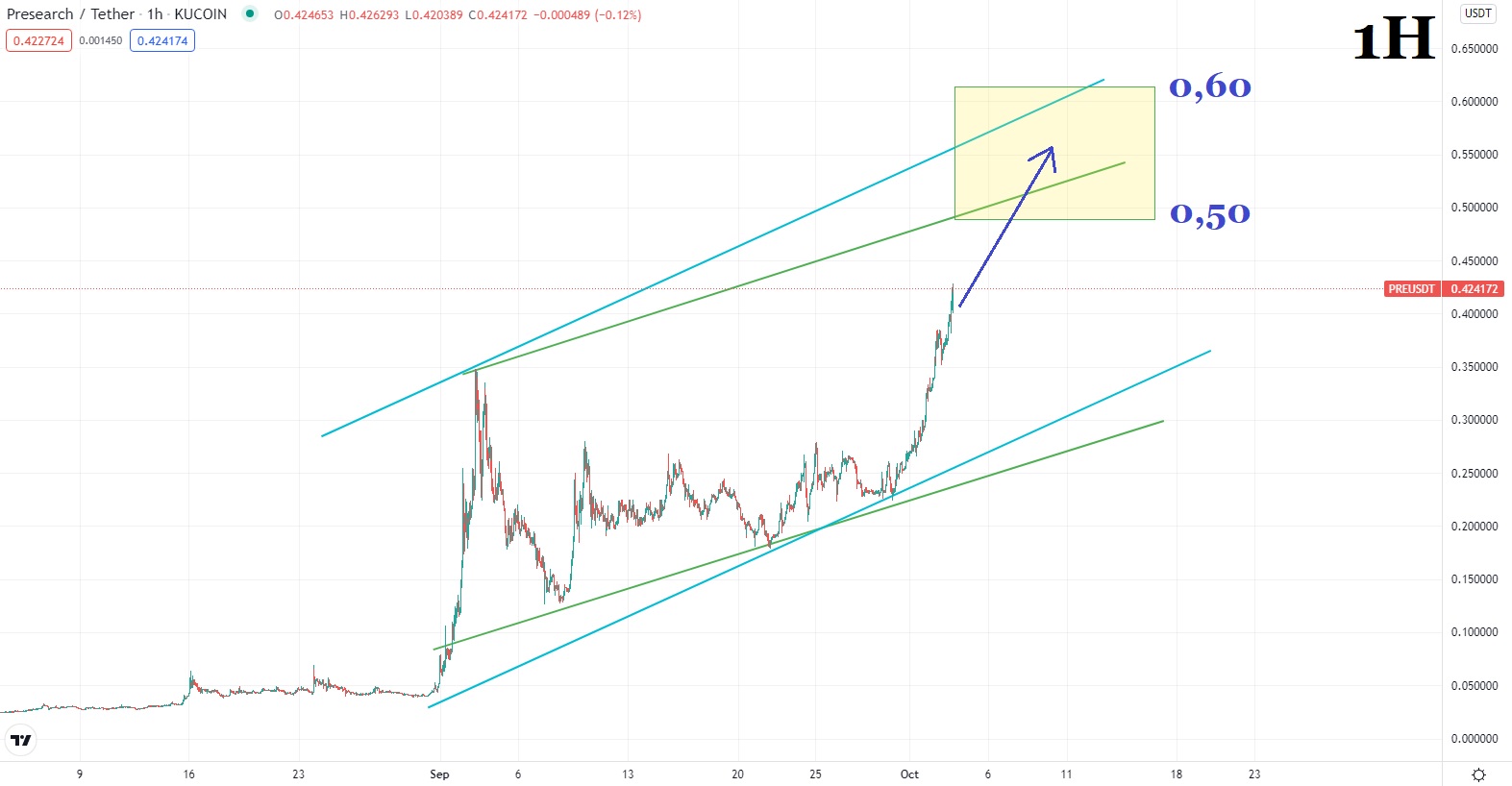 As can be seen from the chart, the upper lines of these channels form the following price range: $0,50-$0,60. In my view, this range is the next price target.
To be continued ...
As of the time of writing, one PRE costs $0,4241 on the KuCoin crypto exchange, according to TradingView.
p.s. Earn 25 PRE tokens by using my referral link to Presearch
---
A few words about me:
Just to let you know: I've been working professionally as a currency analyst for the last 15 years, and as a cryptocurrency analyst for the last 4 years.
---
Important!
Keep in mind, that thoughts expressed here are my own, and they should not be regarded as recommendations for any cryptocurrency/commodity trades, investments and etc.
---
Check @crypto-guides to learn about the essentials of the major cryptocurrencies.
---
Join the crypto exchange Binance: https://www.binance.com/en/register?ref=28017531
Join the crypto exchange Bittrex: https://bittrex.com/Account/Register?referralCode=3GB-QAJ-BMW
Posted Using LeoFinance Beta
---