LeoGlossary URL Linking Tool (Under development)
---
Recently, there has been a push to encourage LeoFinance users to link selected terms to LeoGlossary.
I don't know if there is currently a tool to do that automatically.
That gave me an idea to practice my JavaScript skills. The working prototype can be tested here: https://cryptothesis.github.io/leoglossary/.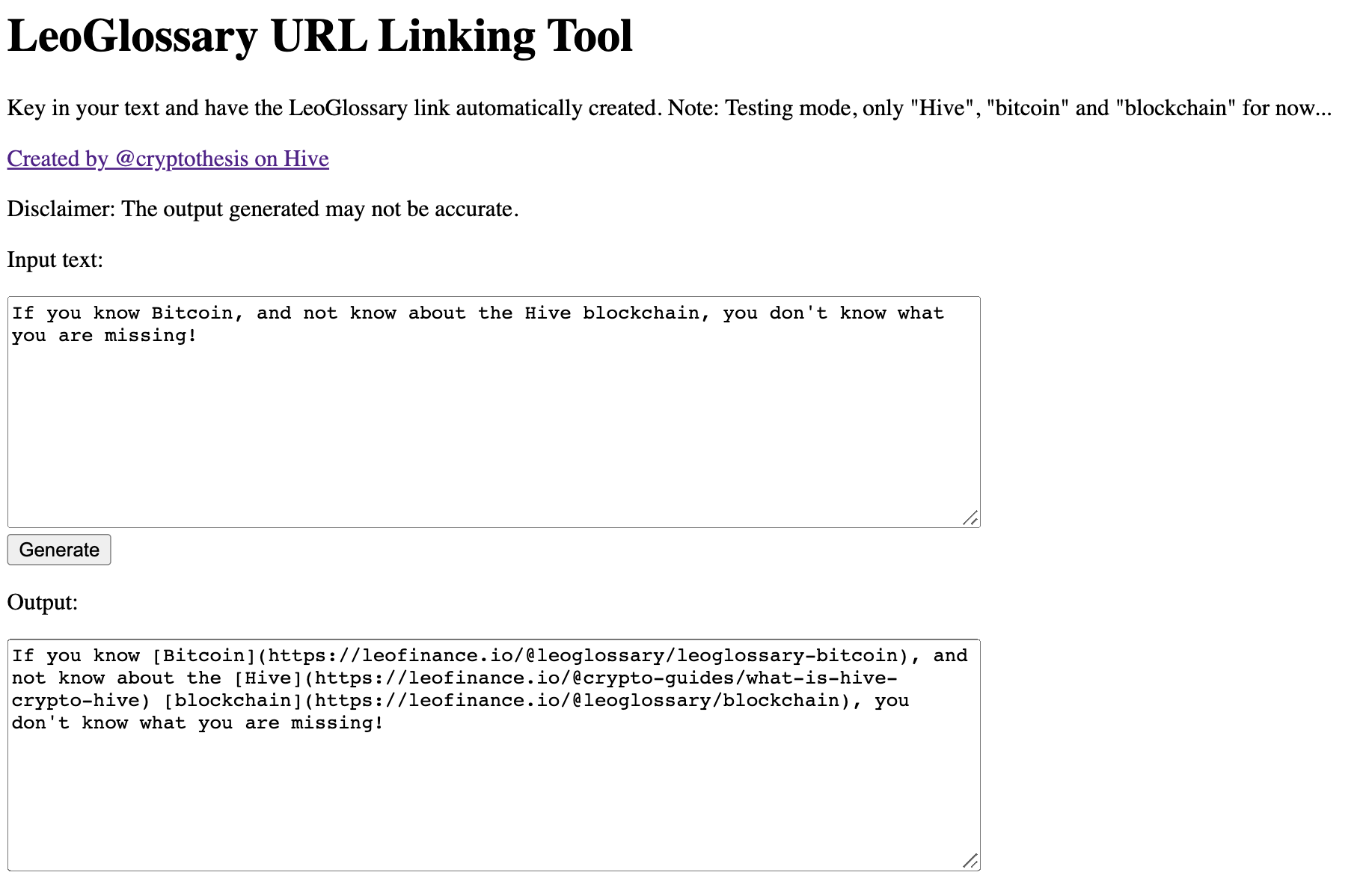 Basically, so long as the input text features the terms in LeoGlossary, after clicking Generate, the output will contain the necessary link. You can then copy and paste it to post it.
I tested, and the output seems to work well.
See: If you know Bitcoin, and not know about the Hive blockchain, you don't know what you are missing!
It may take me a while to complete this project, but I will get it out.
I appreciate your upvotes and comments to support me in this work.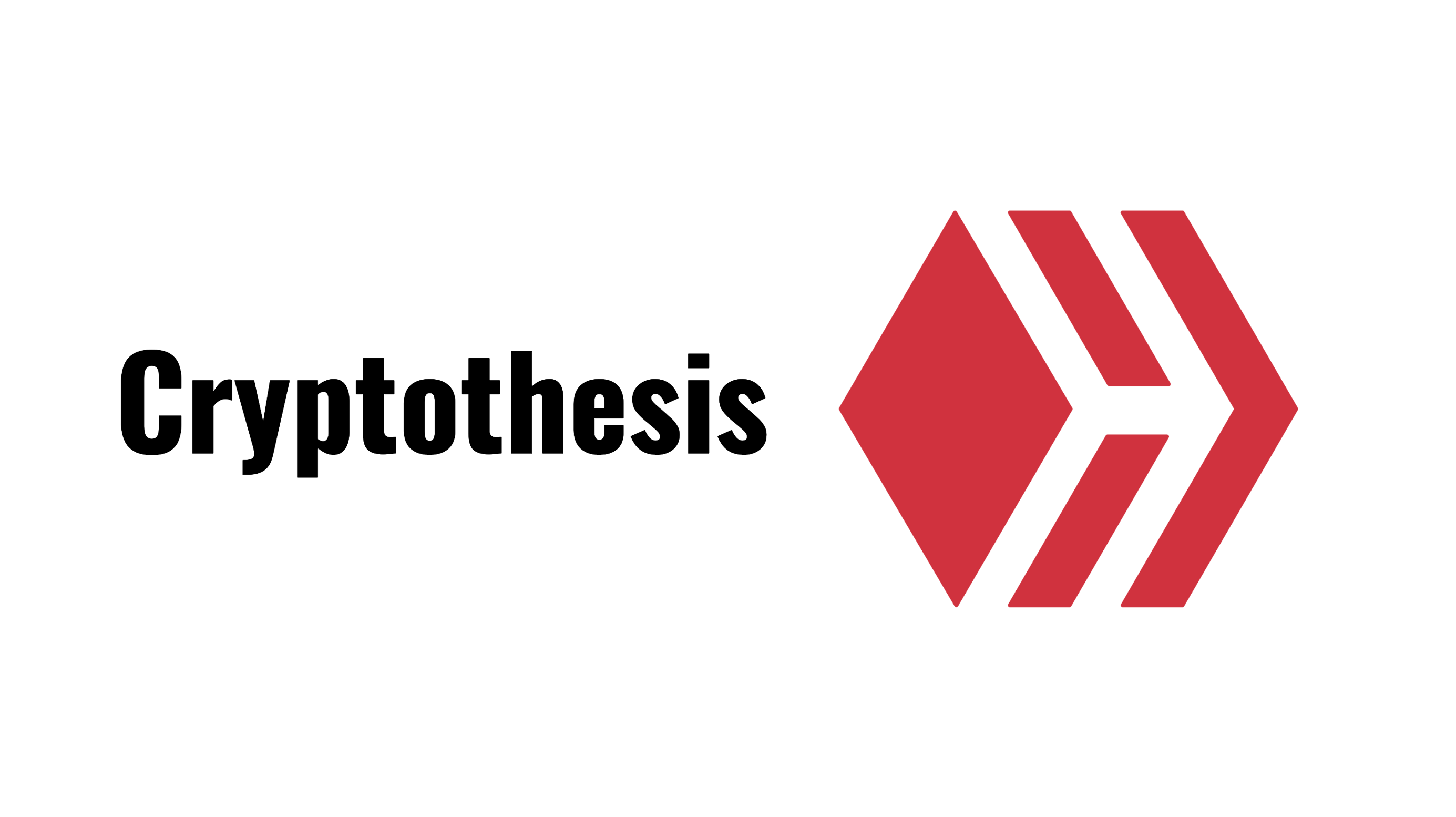 P/S: This is not financial advice, and please do your own due diligence before investing.
If you read this far... and if you are a like-minded Hiver who is on the path to learning more about Hive and crypto investing, and if you like to be tagged when I write such posts, I welcome you to leave a comment below and let me know. We can form an alliance to support each other's growth.
You might be interested in this post, @jacoalberts and @youngkedar98!
Posted Using LeoFinance Beta
---