Where did this extra 11385 LEO came from?
---
Just when I thought it is going to be an uneventful weekend, I noticed that I had about 500 dollars extra worth of layer two tokens in liquid form...
Specifically, I checked that I have 11385 LEO in my account. Not something I thought I had a few hours ago!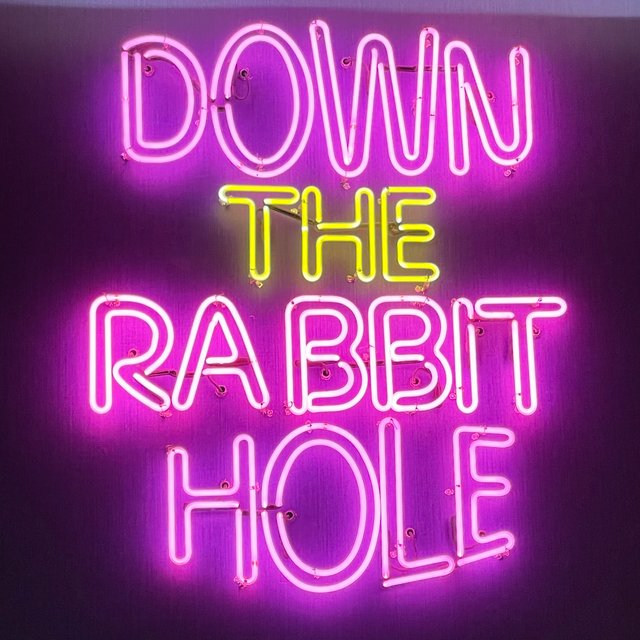 Image Soucre
Let's go down the rabbit hole with me.
Of course I checked the transaction in my Hive Engine wallet in Leo Finance site immediately.

So, it's from an expired order. Not from some lucky airdrop that I hoped.
But wait, I don't recall placing an order to swap for Eth! Is that even possible? Apparently, it is possible, if there is liquidity: https://beeswap.dcity.io/swap?input=LEO&output=SWAP.ETH
No, I don't think I was that advanced. I must have wanted to swap for Hive.
The next port of call is the Hive Engine explorer, and indeed there was an expired sell order.

I didn't find any more details even after clicking to see the transaction details.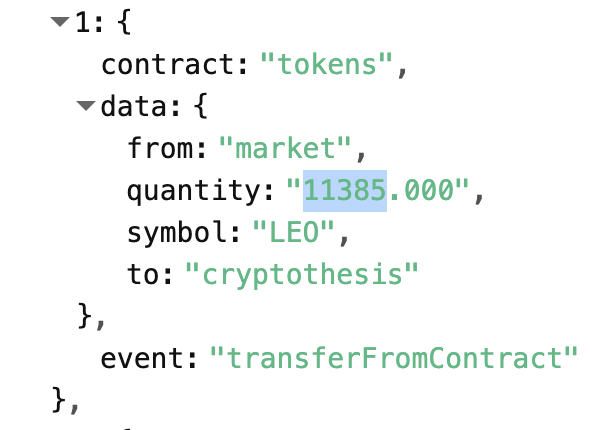 No mention of SWAP.ETH on this.
I got really curious, and wondered how I can find my orginal sell order.
After some searching, I found that I can get a record of all my Hive-Engine transactions on specific token through https://he.dtools.dev/. LEO in this case as shown below.

Lo and behold, I found the following record:

I actually placed an order to sell LEO at 0.22 SWAP.HIVE a month ago. That was a cheeky long shot as 1 LEO is currently worth roughly 0.11 HIVE. I was hoping for a sudden spike that would double my profits. Since it didn't happen, the order was cancelled. It has nothing to do with SWAP.ETH so I am still wondering what happened.
So, I solved the mystery of where this extra 11385 LEO came from. I am pleased with myself for learning how to use the Hive-Engine explorer. I think it would come in handly when we want to analyse our Hive Engine tokens.
Now I need to decide what to do with the stash of liquid LEO. I decided that should ask it in the Leo Threads' poll!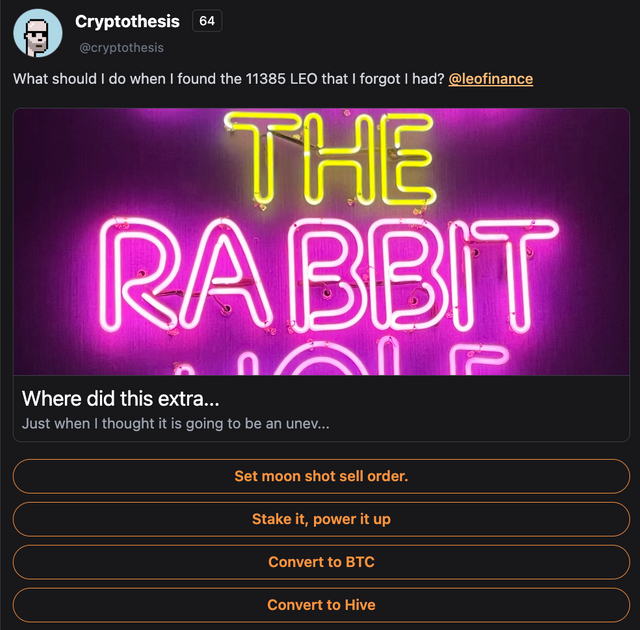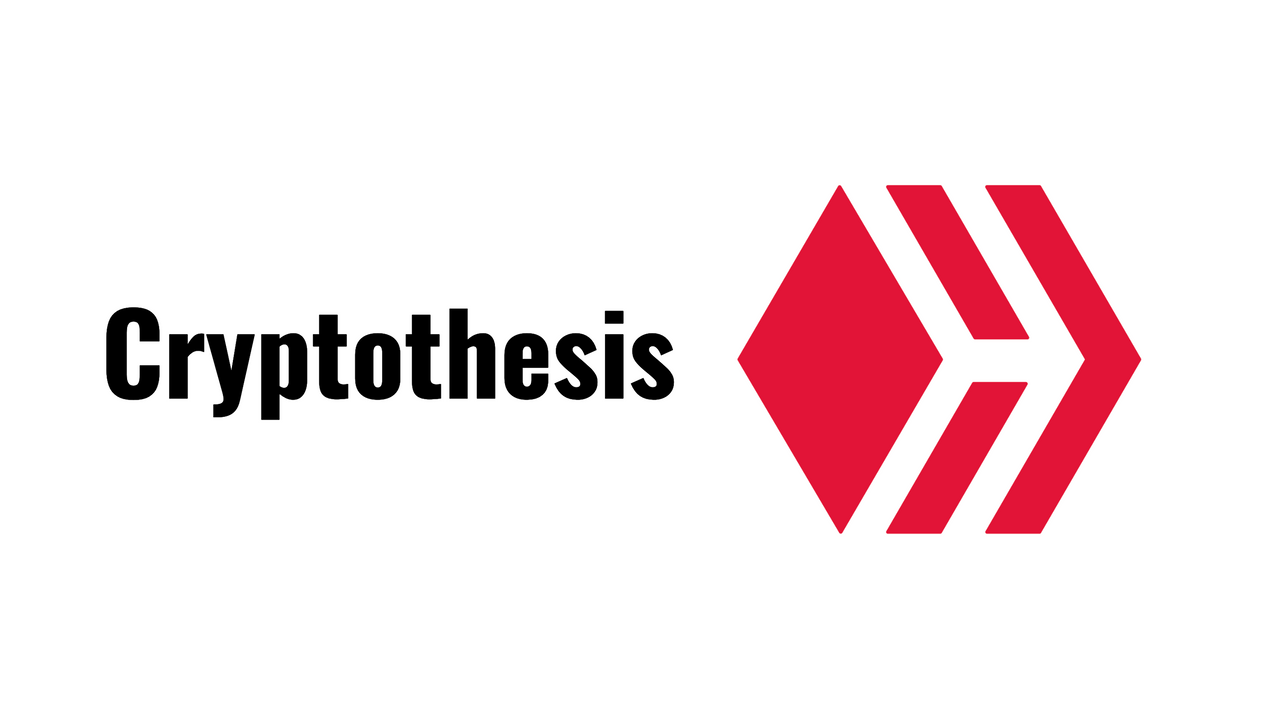 P/S: This is not financial advice, and please do your own due diligence before investing.
If you read this far... and if you are a like-minded Hiver who is on the path to learning more about Hive and crypto investing, and if you like to be tagged when I write such posts, I welcome you to leave a comment below and let me know. We can form an alliance to support each other's growth.
You might be interested in this post, @thatkidsblack, @graciousvic, @deflacion, @jacoalberts, @young-kedar, @svanbo, @sumotori, @zakludick, @poplar-22 and @hankanon!
Posted Using LeoFinance Beta
---