CTPSB: 1532 Tokens Burnt
---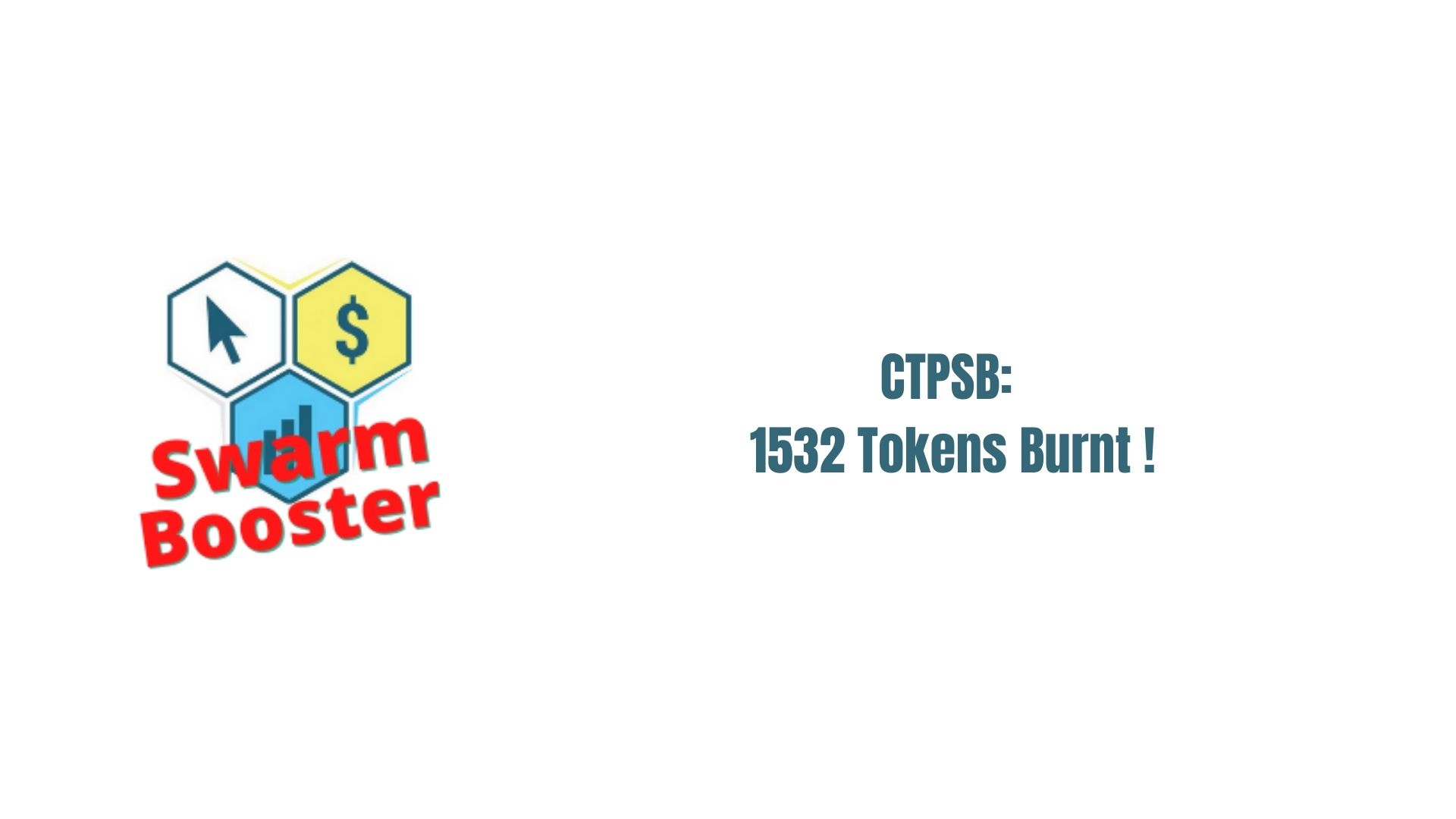 The CTPSB project is a tokenized hive account. This means that the Hive Power on the account is owned by the holders of the CTPSB tokens. Now this is great because token holder profit from the curation and author rewards that the account generates.
When new a lot of new tokens are bought on the market, CTPSB tokens are issued and the corresponding Hive is powered up. Like that the project manages to grow when there are more people interested in investing.
But what happens when people want to sell CTPSB tokens?
It's easy to issue new tokens but we also had to find a way to reduce the number of tokens when people wanted to sell CTPSB. We have built a mechanism that actually powers down Hive power regularly. With the resulting liquid Hive we buy CTPSB tokens from the market maker and we burn these tokens.
Whenever we issue or burn tokens, we do this at the token value of the moment. So these operations have no influence on the token value itself and it gives the project a lot of flexibility.
Why burn tokens ?
Since in the last months a lot of people have wanted to sell CTPSB tokens, we had to power down regularly and burn tokens. So far, a total of 1532 tokens have been burnt. There is a circulating supply of less than 10'000 tokens at the moment. So close to 15% of the tokens were burnt so far!
What is the advantage/disadvantage of burning tokens
In addition to providing a lot of flexibility for the project, burning tokens actually increases the APR for the remaining token holders. The curation and author rewards are distributed among less tokens and therefore APR tends to go up. On the downside burning tokens means that we had to power down first. This means that the overall Hive Power of the account is growing less and our upvotes are less powerful.
We try to make sure that the power downs that we make are not much bigger than the speed at which the project grows. Like that the voting power remains more or less stable over time.
The numbers of this week: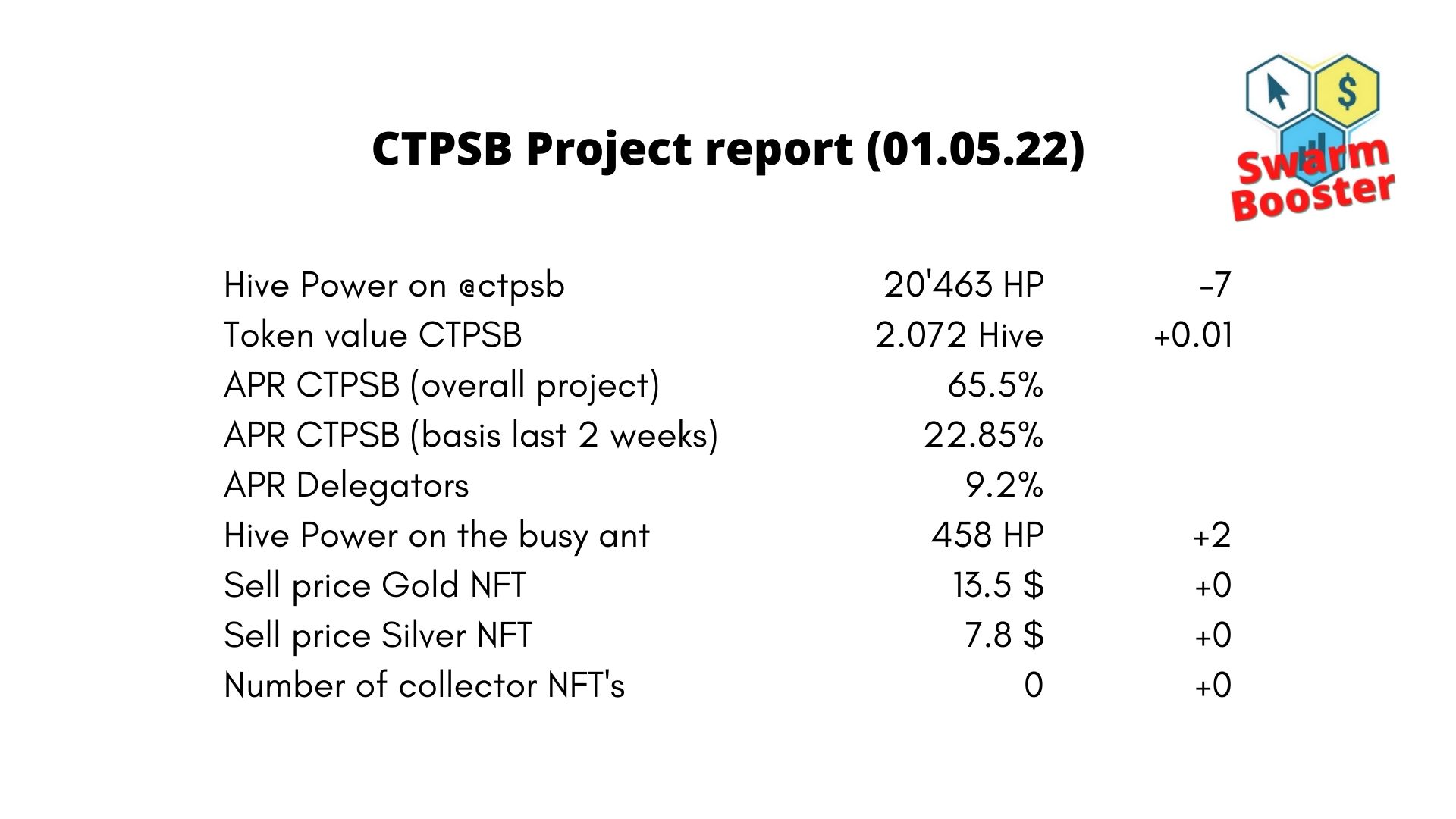 ---
Learn more about the CTP Swarm Booster:
Posted Using LeoFinance Beta
---