Almost Missed Another LARYNX Airdrop Month! Now I'm Delegating & Earning Passive Income
---
It's only a tiny bit of earning. Inflation is kept super low. The plan is to get people to stake & delegate their LARYNX. Getting some reward is better than none!
SPK Is 20 Blocks Behind Hive
Don't worry if your Tx don't immediately go through. Give it a minute. Hive blocks are 3 sends each. Even 1 minutes is 10X lower than BTC block time. You are in good hands here.

As you can see.... I've only claimed 4 months of LARYNX including August. It's my fault & I should have been more responsible. It barely takes any time to claim. I only have my own carelessness to blame. I KNOW SPK Network will by huuuge in future. There's very little real alternatives to this niche. It's easier to do blogging as Web 3. Doing that with video is a real tough job!
SPKCC Monitor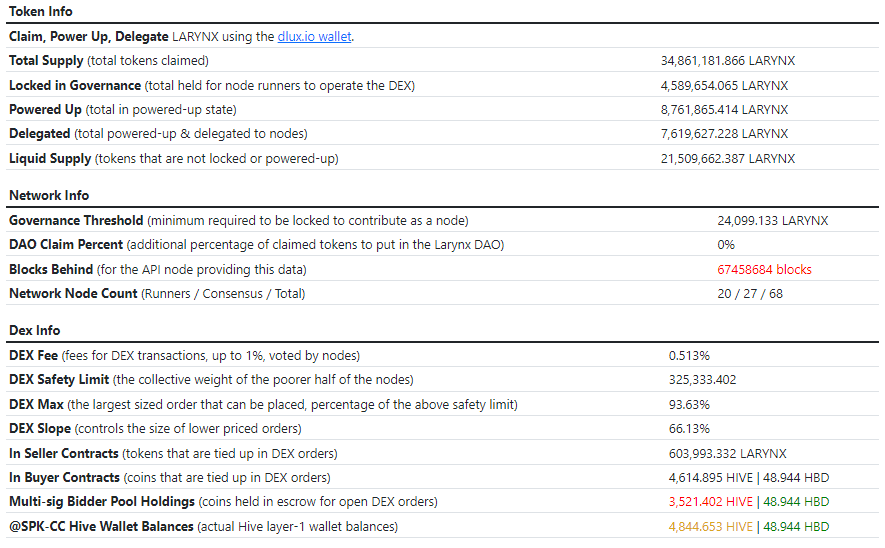 Get all these stats on real time here. This is a live network with real people having skin in the game. If you look below in nodes you'll see some familiar Hive names. Some are devs. Some are curation groups. Some are whales. Few of them are regular posters & active community members.
It's nice to see decentralization working out fine this way. It's my time to do the job. I'll be earning some extra LARYNX for that :)

This dude is one of the main reasons we have SPK Netwrok running like this today. Pioneers like him deserve our attention. That's why I'm giving my vote for him. He's got real skin in the game.
Now Earning 0.015% After Delegation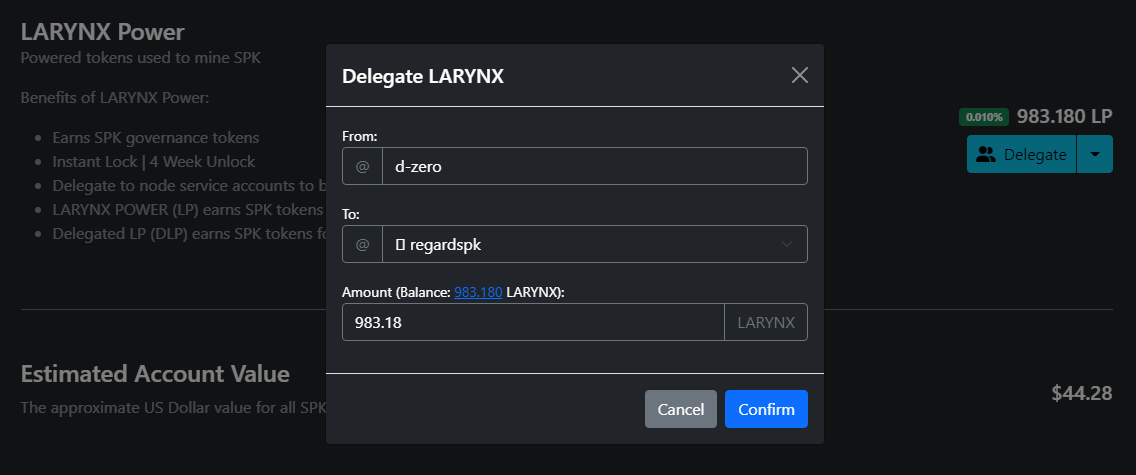 Don't wait! If you have some HP on January 6th you've got LARYNX waiting for you. Even if you didn't you can buy some on market. Prices are insanely cheap ATM.
Posted Using LeoFinance Beta
---