dCity Investing: 3rd Edition Brings Huge Potential ROI With Limited Time Opprotunities
---
It's been some time since my last post on dCity. It's been an awesome game with little time commitment but with lots of smart strategies and Tokenomics to experiment, have fun with and earn crypto. Although most of us miss this part....... being free to make Tx on Hive really helps the game to do well. I don't have to worry about my in game decisions to whether do them or not do them. If I want to do something else I can make another Tx. I've got tons of Hive staked :)
3rd Edition is Out! I'm Buying
I's super impressed by all the new features brought to the game with the last update. It's basically a new game at this time. Interface looks more like a dashboard to manage an actual city. I love the complexity. dCity feels more like a game than ever before!
We have something more than just HODL NFT & profit. We've got a real economy. This is what I've got from 3rd Edition so far. Haven't been the coolest stuff. But I'm enjoying the ride so far.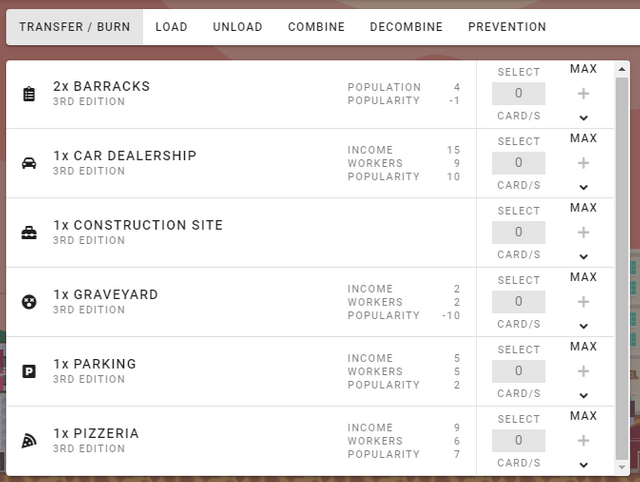 1st Purchase
I have't actully bought anything as far as re-investing the suff I've already mad in game. The only crypto I've taken out of dCity are my rewards sent to my Hive wallet for having over 8000 SIM power :)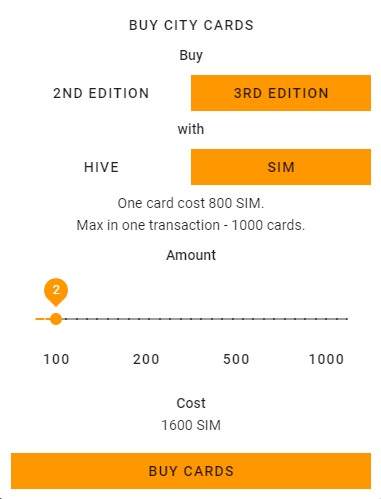 The I Bought 3 More Cards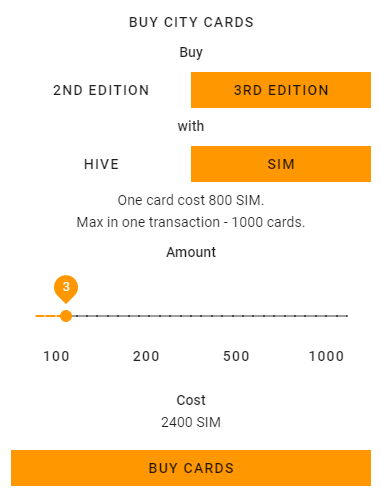 Results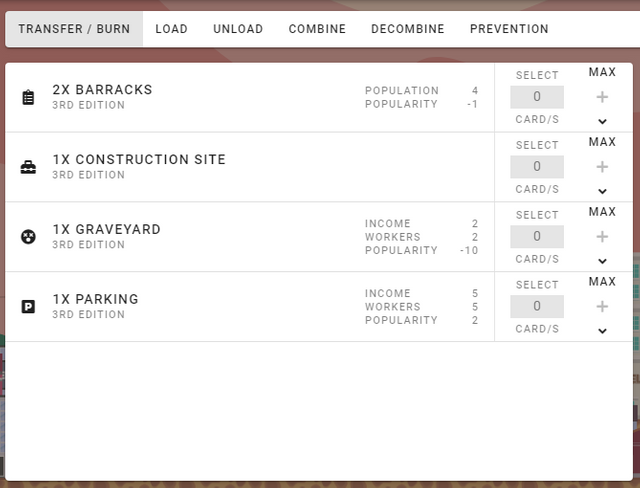 Kept Buying More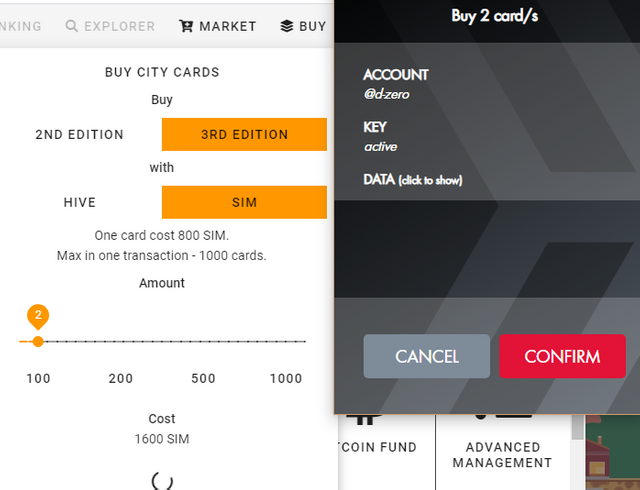 Discovering & Using "Load" Feature
It's basically a way to make extra income with the different Citizen cards and some special NFTs you've got. During these high tax days it's a good way to reward players who are ehavily invested in dCity without creating too much inflation. It'll probably help SIM price better.

New Tech Being Unlocked

I had mined better Documentation Practice Technology as my 1st tech discovery. It's reducing cooldown from 36 hours to 24 hours. I'm happy about sticking to HODL mode & not selling the NFT when I mined it.
When you have long term thinkers working as devs you can expect new uses for the cards you weren't even expecting of.
Important Tip
You've only got 1 month to create Central Bank Cards. Here's source. It's a powerful card where you have to combine many expensive cards. Could be a solid investment if it's only going to be around for 1 month of creations.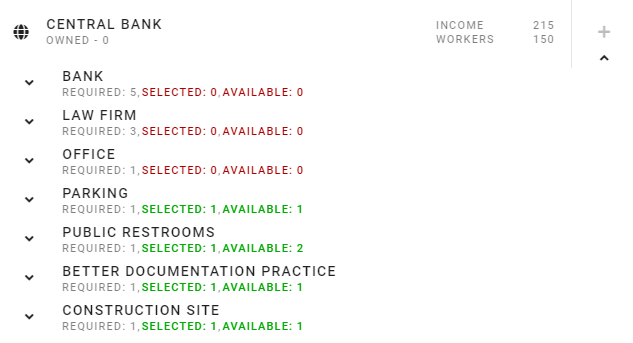 Find More
Official Blog; @dcitygame
Website: https://dcity.io
Posted Using LeoFinance Beta
---