Bitcoin lighting up the sky in Germany
---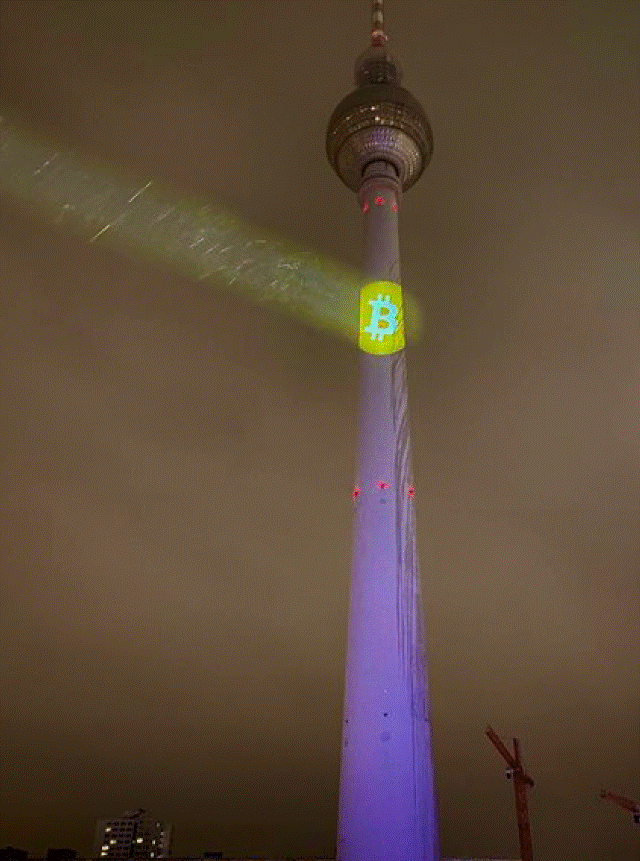 Source: Twitter
I was scrolling through some newsfeeds trying to find something to write about when this article caught my eye. It seems there are a few people out there who have taken to shooting logos and phrases onto prominent structures to get out their message. While technically not legal, it sure beats permanent "graffiti" and seems like a pretty ingenious idea to me. This is the "TV Tower", the highest structure in Berlin.
Bitcoin has definitely broken into the mainstream consciousness and while maybe not a household word yet, it's getting there. It's still a long way from mainstream adoption, but it continues to move in that direction and I don't think there's any question anymore that it's here to stay. Stack those sats.
In the meantime, Hive continues to hold around the 40 cent level. Was 25 cents the bottom? It's starting to feel that way. We may not be done with some lower prices, but with all the positive development going on and the crypto markets in general starting to stabilize, I'm still acquiring as much as I can at these levels. It will be much harder to add pieces if and when it climbs back to the 70 cents it held for a while last year. Keep building.
Hive is the Way.
Posted Using LeoFinance Beta
---