Splinterlans Is Pushing The Number Of Custom Json Transactions On Hive To ATH Levels
---
In the last three days Splinterlands have made record after record in the number of transactions made on the blockchain, going from 1M to 1.5M and yesterday July 26, to 2M transactions per day!
What a growth! For now, the blockchains seems to be handling it all without any significant issues. Let's take a look at the charts.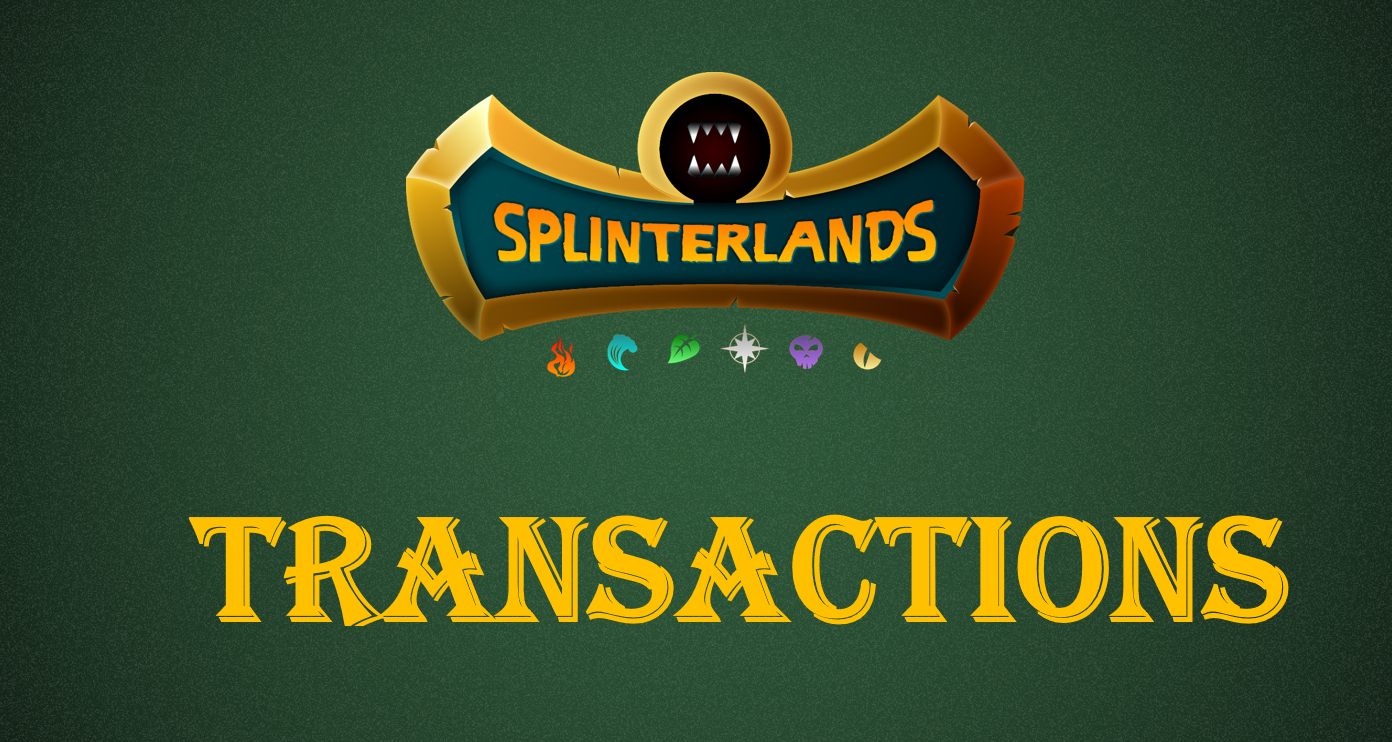 As mentioned Splinterlands has made a new record high in transactions just yesterday, with 2M transactions per day.
The period that we will be looking here is June 2020 – July 26, 2021.
Number Of Transactions Per Day
Here is the chart.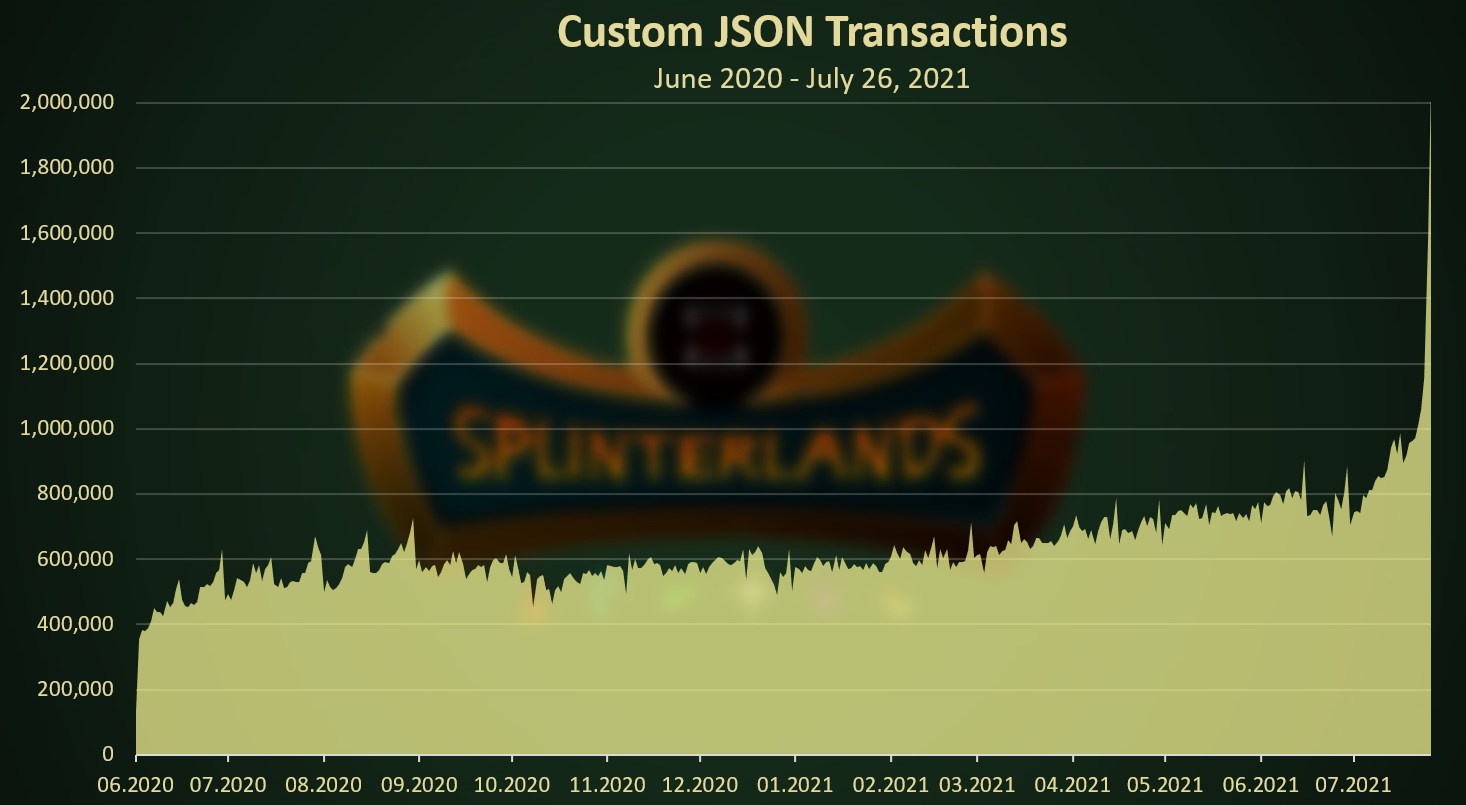 Disclaimer: The chart above contains all the custom json transactions on Hive, but in the last day, more than 95% of all the json belong on Splinterlands. In the past this is somewhere around 90%.
We can see the enormous growth in the last few days. In the last year, Splinterlands was around 500k transactions per day until February 2021, then it started growing and reached 800k in June 2021.
In the last week it has reached 1M and then a spike to 2M.
Here is the zoom in for the last month.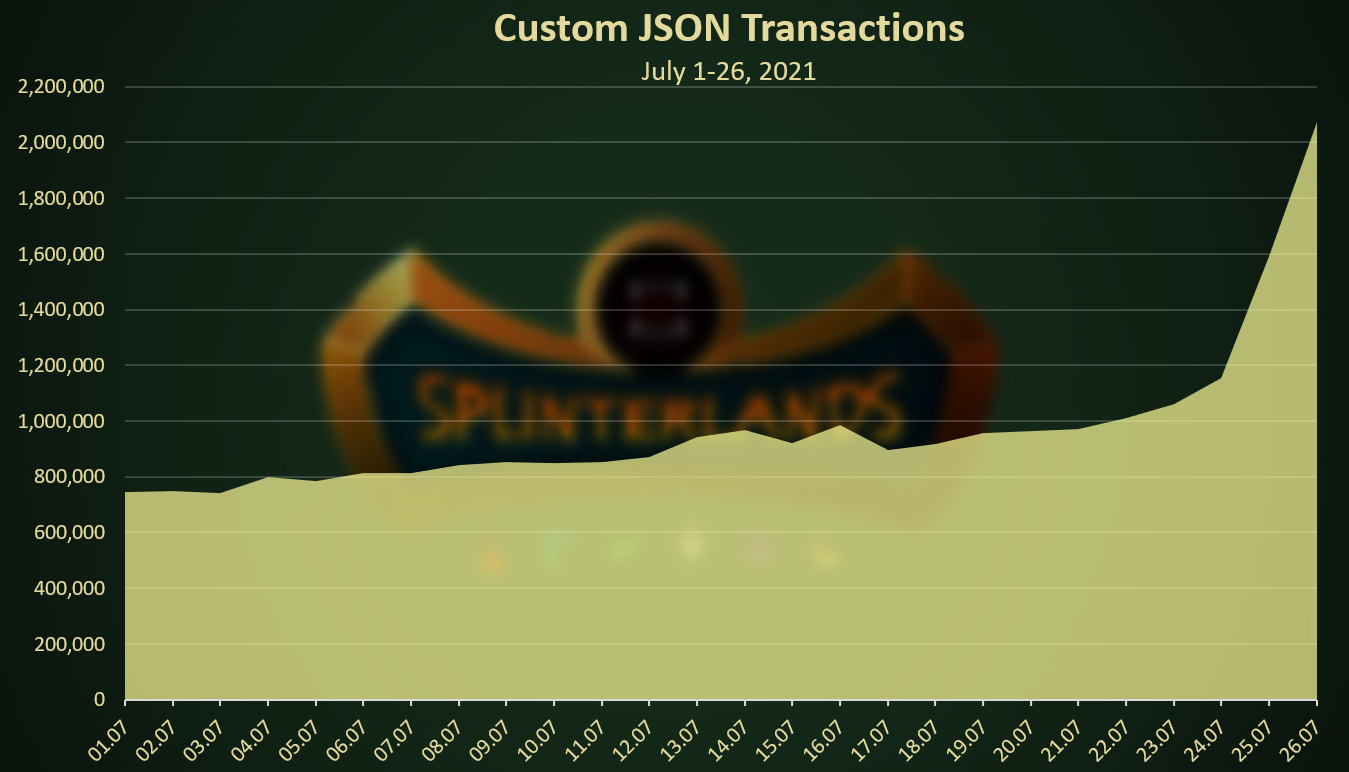 From here we can see more clearly the growth in the last month. From under 800k to 2M transactions. A 3x in one month.
Number Of Transactions Per Month
Here is the monthly chart for the period.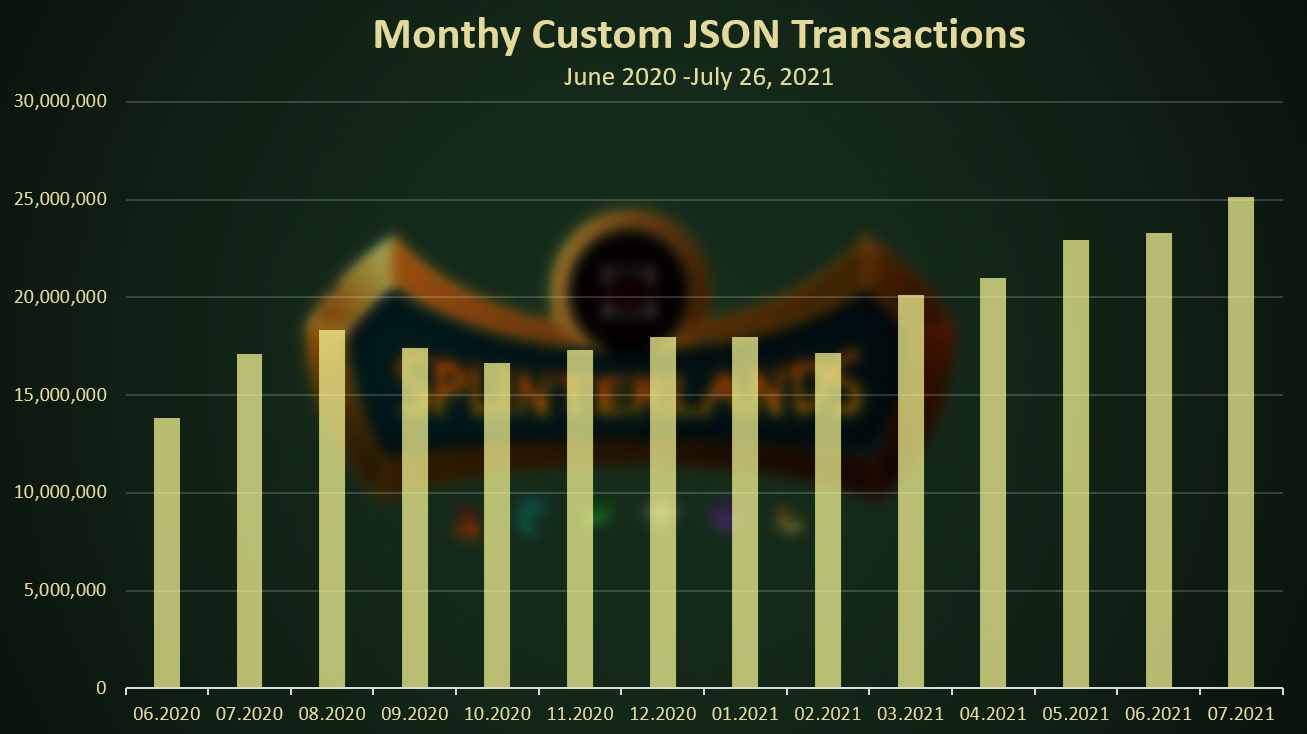 Note July 2021 is not over yet, there is five more days left, that can potentially add another 10M transactions pushing the July column to 35M transactions.
The growth is more stable in terms of monthly transactions, and it went from 14M in June 2020 to probably 35M in July 2021. If July ends as predicted we will see a significant jump in the number of transactions for July, that is already at ATH.
---
This is a bit shorter posts then my usual ones, but Splinterlands is really making some numbers these days and wanted to put this one fast.
The Hive blockchain seems to be handling the transactions smoothly. More then 2M transactions per day is a lot for a blockchain. For comparison BTC is around 200k to 400k transactions, Ethereum is just above 1M. BSC is above 5M, and the one with most transactions Polygon is going for 10M.
Will be interesting to see how will things go if the transactions hit like 10x from now, 20M? Maybe at some point Splinterlands will need to run their sidechain?
A note on the Splinterlands transactions, although a lot, they are less heavy than the post, which are with more data in them.
All the best
@dalz
Posted Using LeoFinance Beta
---