Here we will be looking at the top cryptos from a marketcap perspective.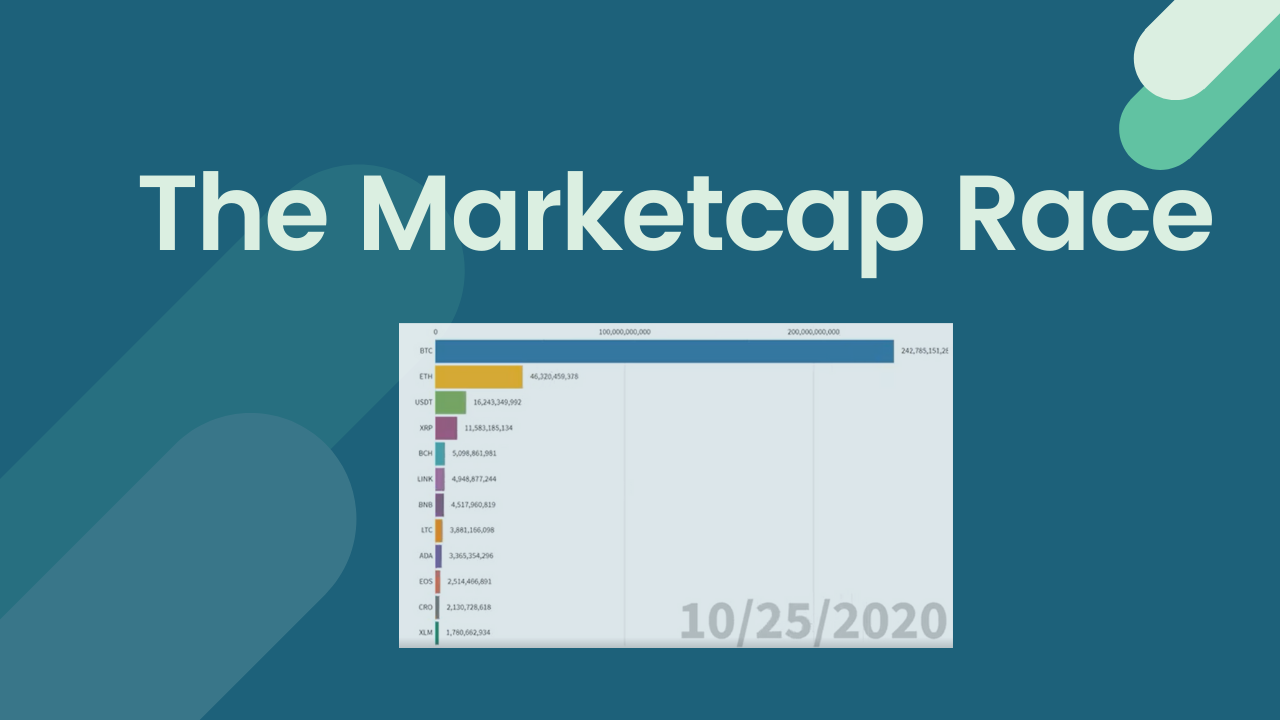 Having a look at the top coins and how there marketcap evolved over time can give us some nice perspective of the crypto industry.
The period that we will be looking here is 2015 till 2020. The marketcap for each coin is taken as the average per month. Before 2015 there was not a much of todays top coins, so I decided 2015 to be a starting year.
A look at the evolution of the top crypto marketcap since 2015 by month, and then a closer look at the last days since September 2020.
Top Cryptos Marketcap Bar Chart Race Animation
First the long term animation, 2015 to 2020.
Tip: watch closely to the other coins, excluding Bitcoin 😊.