Week 2 - Comparing Date to Improve Progress
---
I have created my 2022 goals as part of my goal it is to attempt to meet certain data points to improve my progress throughout the year.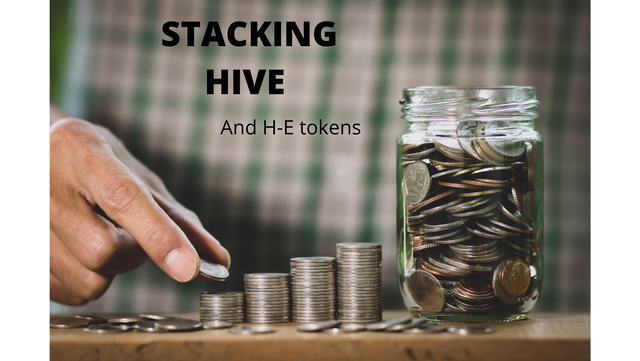 Author and Curation Rewards
Author and Curation rewards are essential to the growing of my account and stacking Hive and Hive Engine Tokens.
I have earned from curation 2.5 Hive (1.86 last week) and from content creation 28.18 Hive (21.90 last week) over the past 7 days.
For 2022, I have created a goal to reach 2,500 Hive Power by the end of the year. Today my Hive Power balance was 632 up from 606 last week so I will need to stake 1868 more Hive to reach that goal.

Hive Target
Since my Hive Power goal for 2022 is 2,500, I want to make sure the line is always trending upward. I will need to keep it going that direction if I want to meet my goal.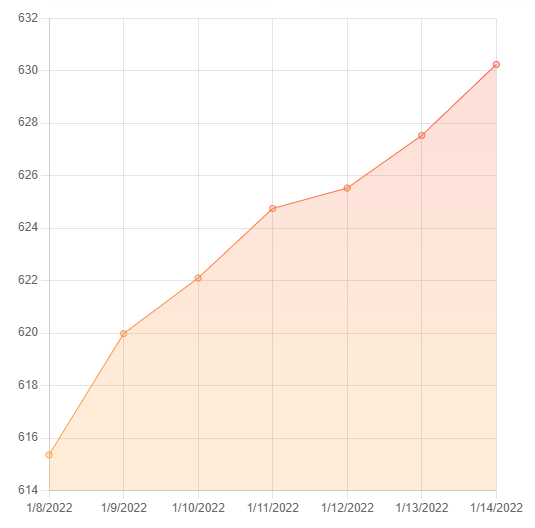 Hive Curation
Keeping your Hive Curation rate up is very important for building your account. Currently mine is reflecting an APR rate of 9.0% up from 5.9% last week. I will be targeting to have mine between 8% and 10% so that I can keep my Hive curation earnings as high as possible. 9% is comfortably within my target zone.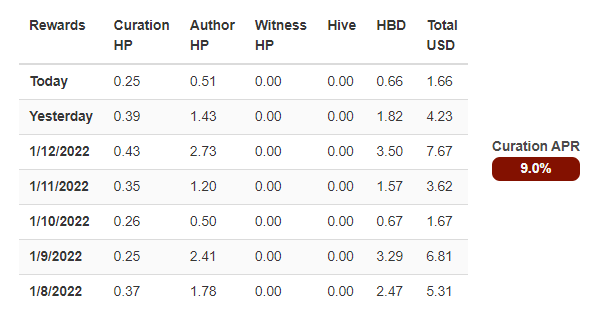 Hive Stats
My effective power is 1447 due to 900 of delegated Hive Power to me. While this Hive is delegated, I need to keep my Hive curation APR as high as possible. One of my 200 Hive delegations expired during the week reducing my effective power.
It also reflects your current Vote Value and how long it will take to reach 100% voting power. The number of followers and posts are also reflected.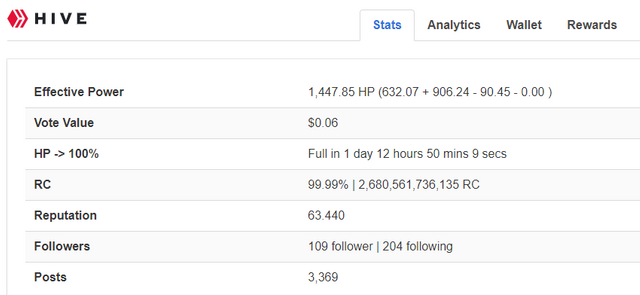 Hive Engine Tokens
HiveStats will also provide you with information about your Hive Engine Tokens. I have increased my holdings but I have a long way to go but the year is still young.
For 2022, I set the below H-E goals:
CTP - 25,000
Alive - 20,000
OneUp - 20,000
LEO - 1,000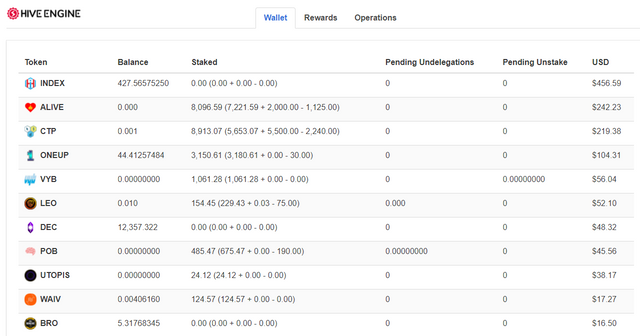 EVER FORWARD!!!
Posted Using LeoFinance Beta
---