Governance Update
---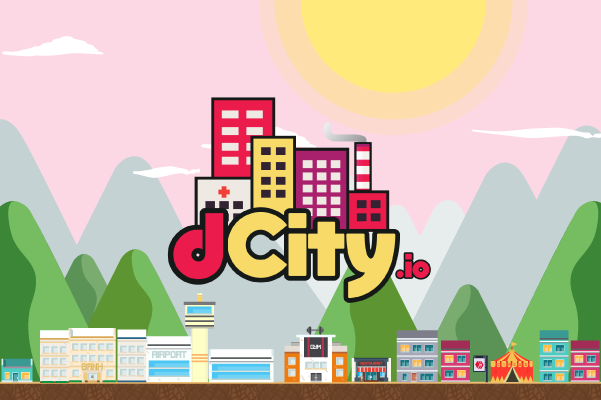 About Dcity
Dcity is a mathematical and trading game based on non-fungible tokens available on Hive-Engine. Players build their own cities with tokens representing buildings, citizens, technologies, and earn income in the form of hive (based on ranking) and SIM token (based on city income). There are also cards that players can get only from playing the game like technologies, backgrounds and prevention cards.
Governance Update
Voting for ranking rewards distribution is open.
4 days left before first voting ends and first distribution will be set, then distribution will change every 2 weeks.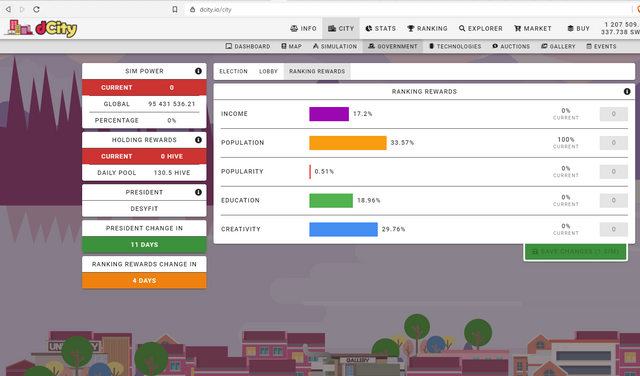 Players can vote using SIM Power(30 days average SIM holdings) between 5 rankings, to decide about hive rewards distribution. Sum of your votes needs to be 100, for 100% of your voting power.
Plan for next days:
Next Rewards: 3 days left: 100% income
Next Rewards: 2 days left: 100% education
Next Rewards: 1 days left: 100% creativity
Next Rewards: from voting results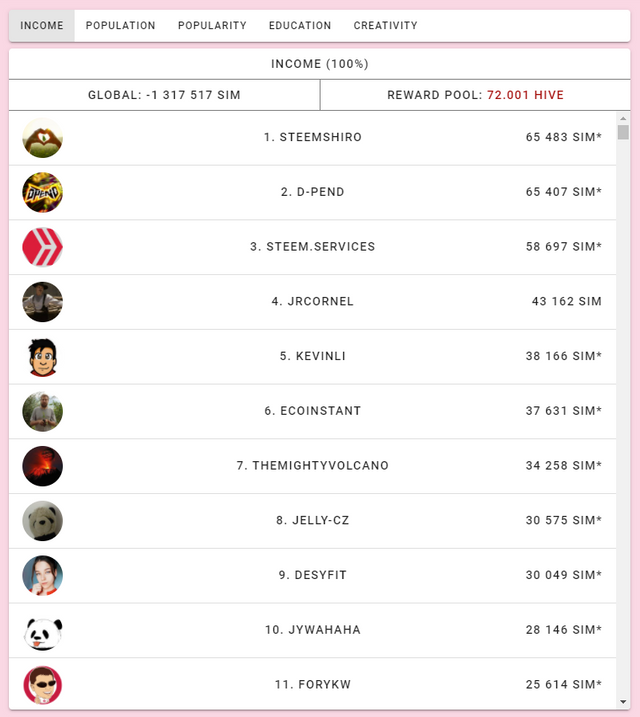 ---