dCrops BETA Edition Info and Pre-Sale Announcement
---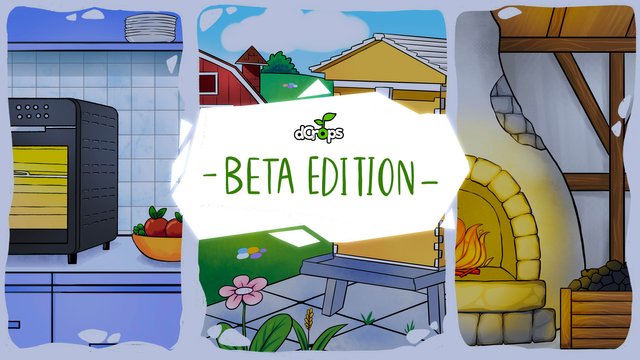 dCrops is coming out of Alpha!
After a long wait, BETA edition is upon us and we are very excited to announce the details of the new cards and the game mechanics that come with them. This edition brings about a new chapter for dCrops and the farm life.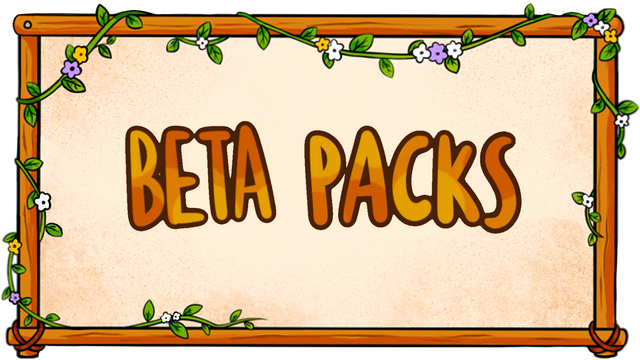 The total number of BETA edition packs that will ever be in existence is 300,000. 10,000 of those will be reserved for events, giveaways or rewards. Each pack will contain 3 random cards of which one of them is guaranteed to be Rare or better. There are more than 50 unique cards in this set.
Each BETA pack will be priced at $3 USD. While we understand that the number of cards per pack is lower compared to the ALPHA edition, the price is kept at $3 given how there are more than 50 different types of unique cards in this set.
Moreover, these numbers are adjusted by taking into account the increased number of players vs when we just launched as well as the total pool of unique cards in the packs.
Packs will be able to be purchased using HIVE, SWAP.HIVE, HBD, SWAP.BUSD and CROP tokens. The pricing using CROP tokens will still follow a similar structure as the ALPHA packs so they will be priced at 3000 CROP per pack.
Similar to the ALPHA edition, there will be bonus packs this time around too. The bonus is as follows:
100 - 499: 10% additional pack bonus
500 - 1999: 15% additional pack bonus
2000+: 20% additional pack bonus
Each BETA pack will contribute 2000 points for the holding rewards.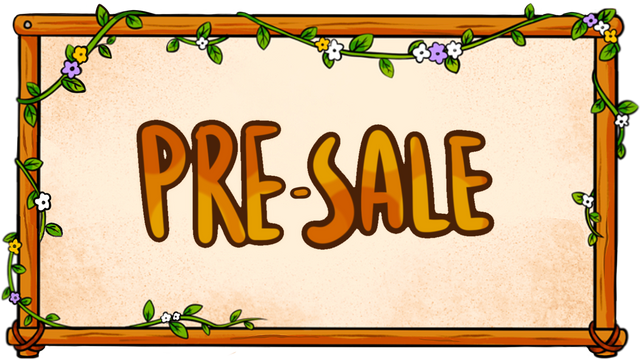 The Pre-Sale starts on July 25th.
The exact time for the pre-sale will be announced later. A total of 100,000 packs will be available to be bought during the pre-sale. The pre-sale will last for 30 days, after which the packs may be opened and the updates with the new mechanics will be released.
Any remaining packs will be sold later at their regular price.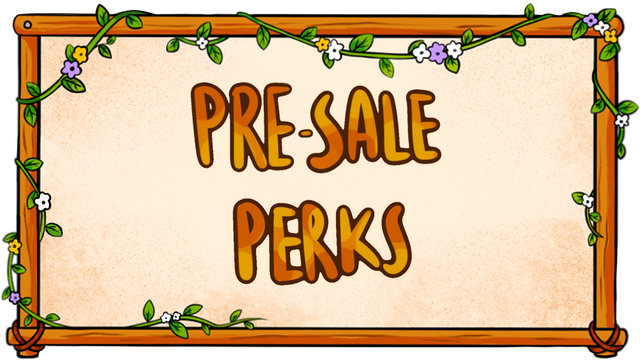 In order to make it more exciting to participate in the pre-sale, there will be a number of perks for buying during the pre-sale.
The pre-sale packs will be sold at a 10% discount. Buying packs with $CROP tokens will give you a 15% discount.
Each pack bought in the pre-sale will be eligible for a limited edition promo card. This promo card will be exclusive to the pre-sale and will not be available in BETA packs. More details about the promo card will be revealed in a separate post later.
The top 3 buyers from the pre-sale will be able to help with designing 1 NPC character each.
---
NEW CARDS
---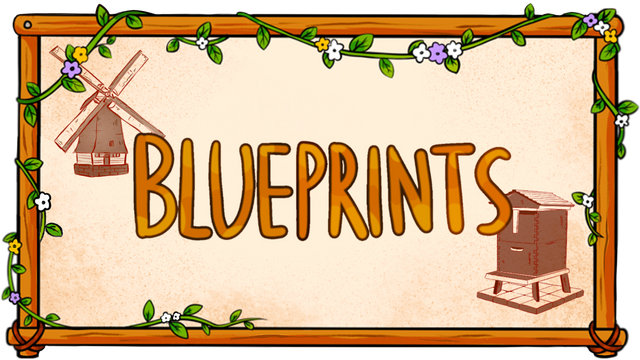 The cooking and crafting systems will need equipments which are basically crafting stations to craft various items. These equipments will be available in the form of blueprints. These blueprints will be combined with land and resources to build the product.
One unique blueprint is the house which when built, will allow NPCs to move in. More details are explained in the NPC section below.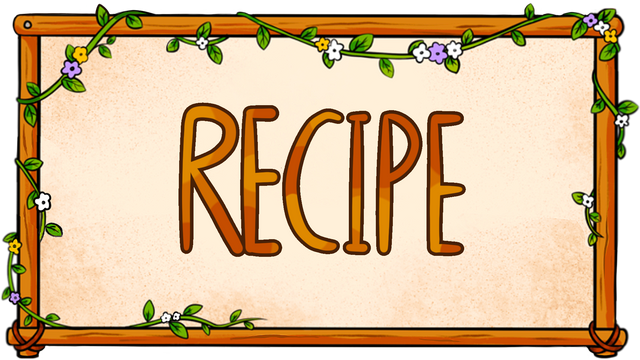 Recipes will be NFTs that you need to burn in order for you to learn how to cook them. Cooked items will be sold for a far higher value of share points and will be crucial in the orders and NPC update. Burning one copy of a recipe will allow you to start cooking it.
The more you cook a specific recipe, your proficiency in that recipe will increase which will give you certain bonuses. The proficiency will have a level cap which can be increased by burning more copies of the same recipe NFT.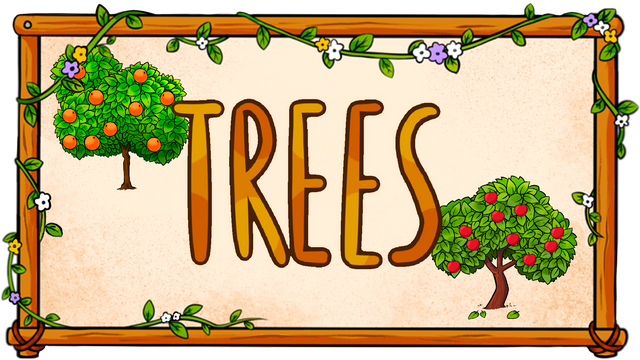 Trees are NFTs which you will only need to plant once and they will keep producing their fruits forever. This means that once you plant a tree, it will occupy that land NFT forever.
Similar to the other seeds, trees will be seasonal and will only produce in their own season. The difference is that you can plant them in any season since they will take a long time to finish growing. Moreover, unlike regular seeds, once you plant a tree, that seed NFT is removed from your account.
Once a tree has finished growing, it will produce its fruit every day while the tree is still in its season.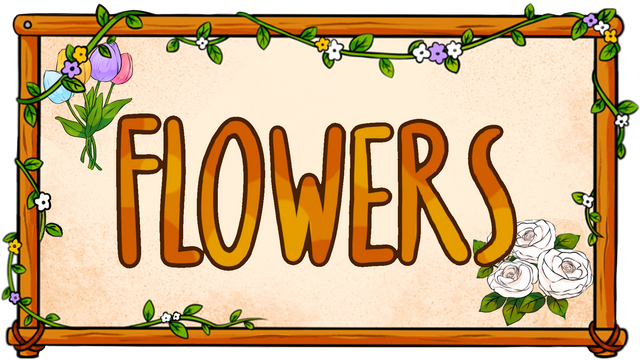 Flowers are similar to the seeds that are already available in the game. One special use case is that they can be used with beehives to craft artisanal honey. Beehives on their own will produce wild honey but using a flower will give it a different flavor.
Along with being used with honey, there are other recipes as well which will make use of flowers.
Besides, who doesn't like receiving flowers as a gift? Maybe some NPCs will like them as well.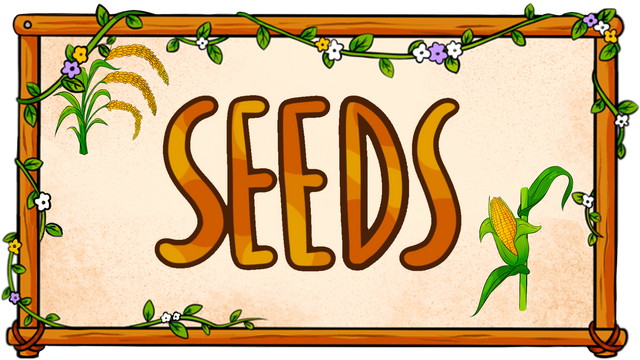 Along with fancy new equipments and recipes, the BETA edition will come with their own new collection of seeds.
All the seeds in the BETA edition will be new seeds and there will not be any reprints from the ALPHA edition.
Some of the new seeds with come with new abilities. We've tried our best to synergize the new mechanics in such a way that recipes will need a mix of items from both ALPHA as well as BETA editions.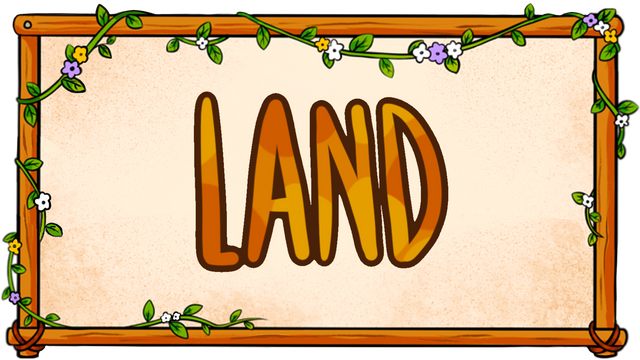 A common complaint that players had with the ALPHA packs was that there was just too much land in those packs. Having a lot of land in the beginning was necessary since you wouldn't have been able to play the game if you didn't own land in the first place.
This time around, there will only be one type of land card in this set. This land will be of legendary rarity. This new land NFT will have 3 plots and there will be a unique bonus with this land. What that bonus is be will be revealed later.
---
GAME MECHANICS AND ROADMAP
---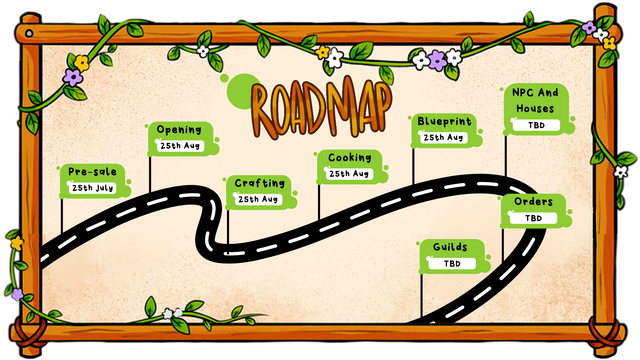 The new edition brings about a lot of new game mechanics which will drastically change how the game has been played so far. Once the pre-sale ends, you will be able to open your packs and along with opening the packs, 3 new game modes will be opened to you.
The building, crafting and cooking systems will be operational once the pre-sale ends. There are other updates planned for later, which will augment these game modes.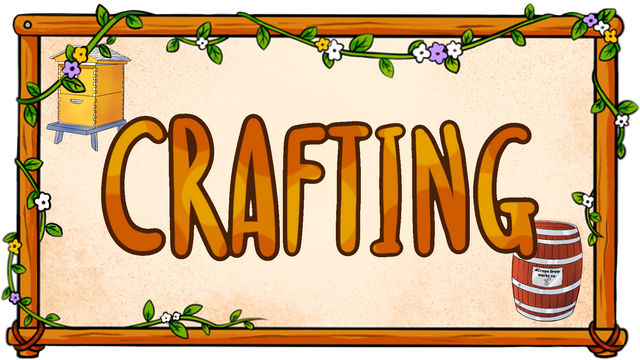 You will be able to craft your harvested items into other goods. For example, you can craft oil from sunflower, wheat into flour, strawberries into jam, etc. The possibilities are endless.
You will not need recipe NFTs to craft these items. All you will need are the required ingredients and the necessary equipments to craft them.
A crafted item may be used as an ingredient for another item as well. Some items may undergo multiple steps where each step will increase their share value.
An example crafting sequence would be the following:

Wheat -> Flour -> Bread -> Toast
After grinding out your wheat in the windmill to get flour, you can then knead the dough and make some bread using your oven which you could then make into toast.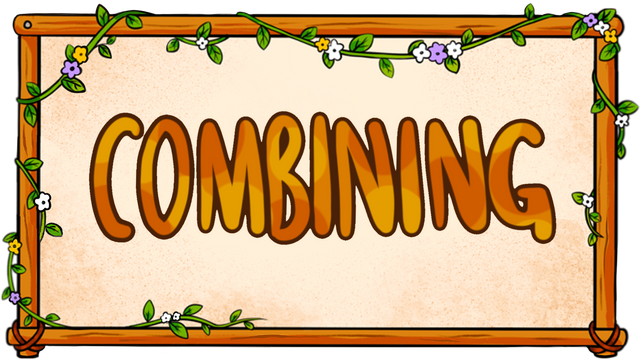 When you open the BETA edition packs, the equipments will first be available only as blueprints. In order to make use of them you will have to build those equipments using those blueprints.
The blueprints will be combined with resources NFTs which are given as quest rewards. These equipments will also need land to be built on. The type of land an equipment is built on will determine what kinds of bonuses it will get.
Once they are built, you can then start crafting and cooking your items in them as long as you have the required equipments with you.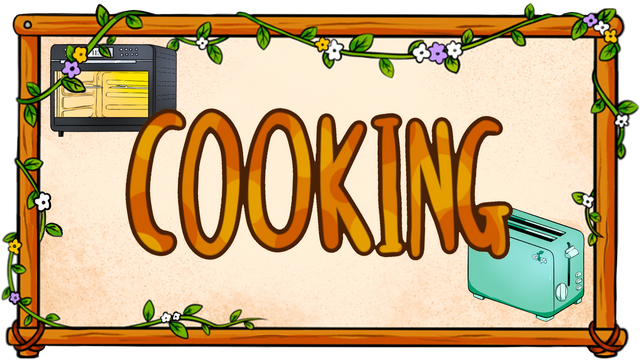 Similar to crafting, you can cook many different dishes using your harvested crops and some crafted items. In order to cook a recipe, you need to burn atleast 1 copy of that recipe in your account.
Cooked items will have a very important role in the game ecosystem going forward. They will be needed in planned updates regarding NPCs, orders and events.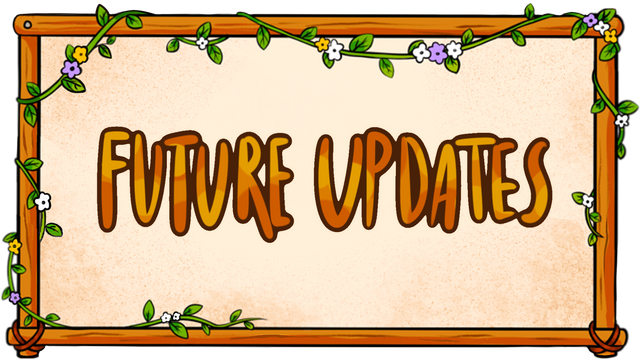 There are some things which are under our radar as we are still exploring what the best way of implementing them would be. We're looking at automation, some form of renting and arranging some form of in-game events which should bring out small sprints of more competitive playstyle. This is just the tip of the iceberg and there are so many other ideas that we want to slowly bring into the game.
Before we explore new things to add to the dCrops ecosystem, we will start development on the following items first.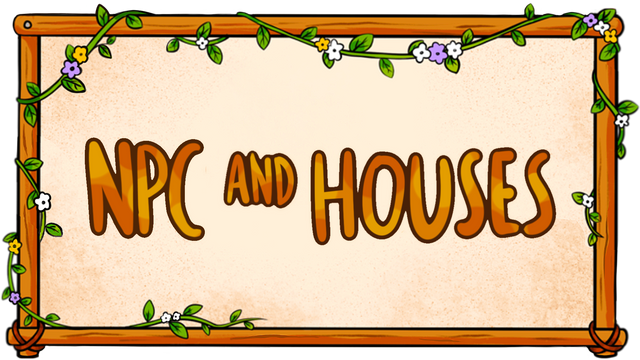 Non-playable characters will start moving in your town if you have an unoccupied house. Once they move in, you will be able to interact with them to increase your relationship with them. If they like you enough, maybe they will even reward you!
Some NPCs may sell you unique items and some NPCs will be crucial to access some game mechanics.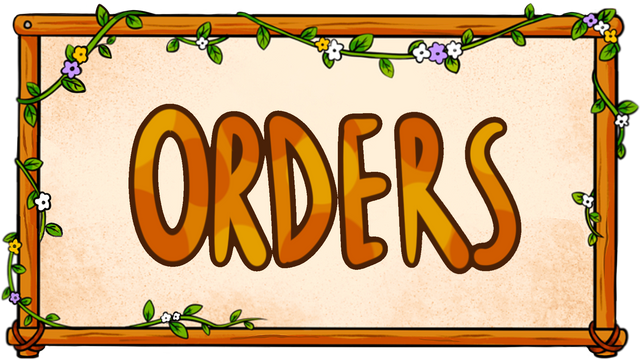 As your town booms with more and more NPCs, you will be getting orders from them requesting specific items.
"Martha wants to invite some friends over for dinner and she wants to make her famous pumpkin pie but the supermarket ran out of pumpkins and only you can help her now. Will you?"
NPCs will send out special time-limited quests like the above. If you are able to complete them, you will be rewarded.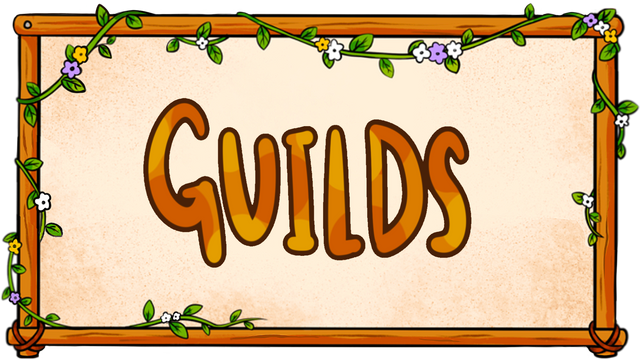 Guilds will provide a community playstyle which we are looking forward to incorporate. This is a big feature and we are still looking for the best way to implement this.
---
If you like what we're doing in this space, please consider helping us out in whichever way you can. Any upvote, reblog, or tweets about dCrops are greatly appreciated.
If you haven't tried the game before, please join our discord. We have a bunch of contests and giveaways planned to celebrate the BETA launch and you can win packs to get started on the game.
---