I am no longer talking about Hive!
---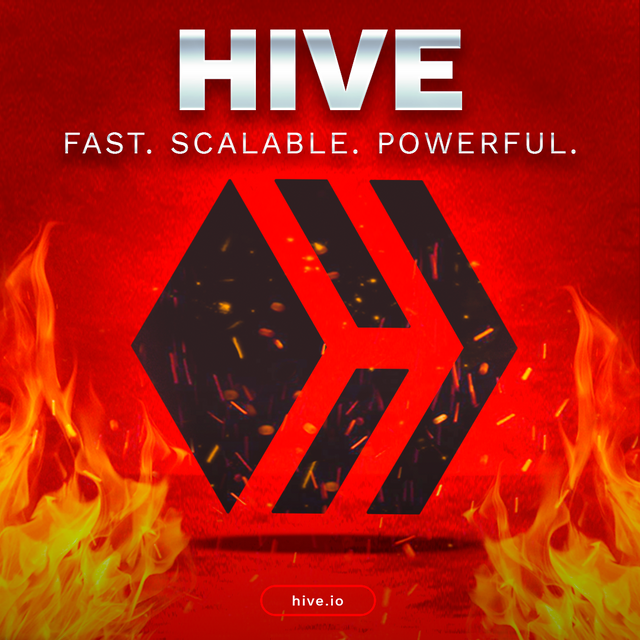 Image by @doze and used with his permission
How do I even begin?
I never thought a time would come when I couldn't tell people about Hive. Explaining the complexities and simplicities of Hive to people who are only interested because they see the profit is tasking.
How do I even begin to explain to them that Hive is more than just the money? Or am I the one making it complicated?
When I joined Hive a year ago, I have to admit that I was stuck with a mindset but you can't blame me. I was just coming into new territory and I was operating based on the things I'd been told or shown about the blockchain.
I guess that is what makes it difficult for some people to stay. They have created a certain mindset towards this place and approach it from that point of view. But what happens when they give themselves the chance for a change?
Am I the one making the mistake? Could it be I am portraying Hive to be something else when it is not? Am I making it hard or too simple?
How do I present Hive to these people?
I used to talk about Hive so much in the earlier days to everyone willing to listen. I'd give the information I'd been given and it was that simple. But now, since I'd given myself the opportunity to look beyond the monetary aspect of Hive, I'm just not sure anymore of talking about it.
Maybe it's because I just don't know how to present the blockchain to people who are just money oriented. I don't know how to explain to them that if they let it, Hive can alter the state of their minds. It happened to me.
I don't think I have been as challenged as I am now on Hive. Various projects and prompts that question my skill as a writer. I read articles and question myself all over again. I watch people scale ahead with dedication and consistency and find myself asking questions again.
I don't know how to explain to these people what Hive is to me and I don't want to go and make something so simple look like a mountain hike. But knowing the mindset of the people approaching me, it is going to take a lot of patience to explain to them that Hive is not just for money.
Or maybe I am just big on them succeeding here when I know for a fact that Hive isn't for everyone? Maybe I am thinking because I let Hive change me, they'll let it change them?
Hive has happened to me in so many ways...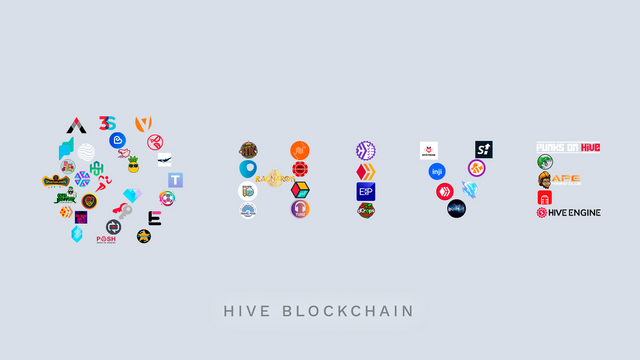 Image by @doze and used with his permission
Don't get me wrong. Hive isn't my only source of income. If anything, Hive is a support and so much so since it is helping me cater to my school fees and final year projects. I don't earn too much IRL, but I earn enough from writing and voicing gigs to support my family.
What I mean is, Hive is the only place I can be myself, stretch and reach for the stars unapologetically. Someone asked me what kind of work environment would be suitable for me and what immediately came to my mind was Hive.
I have met wonderful personalities to say the least. People who love me unconditionally here and it shows when we chat on discord. I have met people who don't judge me for my mistakes but instead work with me to move past them. I have met people who are so big on me succeeding that we talk all through the night about goals, plans and purpose.
We make road maps and they work almost all the time. Now, how do I explain to people, who are only seeing the financial benefits of Hive in my life, that Hive isn't just about the money? How do I begin to tell them that Hive is not just a blockchain?
Just how?
It was on Hive I learned how important it is to have people. It was here I learned how important it is to learn. It was on Hive I understood the meaning of dedication, growth, consistency and creativity.
How do you explain to people that in your darkest moments, Hive was there in form of friends? How do I explain how I met a lovely woman who changed my life in so many ways here?
Just thinking about it gives me a headache. I am able to pay my fees and now they want to know all about it. I am not innocent either. Perhaps I spoke too much this time and maybe, I wore my customized Hive shirt a little too much. It did tell them to ask and they did!
I honestly don't feel like talking about Hive to anyone anymore. Especially to those who just suddenly want to know because they see the benefits.
Am I being unreasonable? This is how I honestly feel.
I want to talk about Hive to people who appreciate the beauty of hard work. I'm sorry @slobberchops for tagging you but your article four months ago hit deep and when people ask me about Hive these days, that is one of the articles I send to them.
Well, I guess this was a rant post? But I am not talking about Hive anymore. I'll let them do their own research. Am I being unreasonable? Perhaps. But I honestly can't deal with people coming to my DM and ranting few weeks later about low post pay out or this or that...and miss the bigger picture.
I am being unreasonable!
I was just thinking about it when I got DMs, people going as far as coming to my house just to know how they can make money. Never happened before.
Like I said, I may just be having too much expectations but that is how I am. I expect a lot of myself and it affects how I see the world too.
So, until I figure out a way to talk about Hive to these people, I am keeping my mouth shut. Like I told someone (who went on ahead to create an account without my knowledge and is now paying for it because he can't just know where to begin), I am still learning. A baby as far as I am concerned.
---

---