My First Ever Saturday Savers post.
---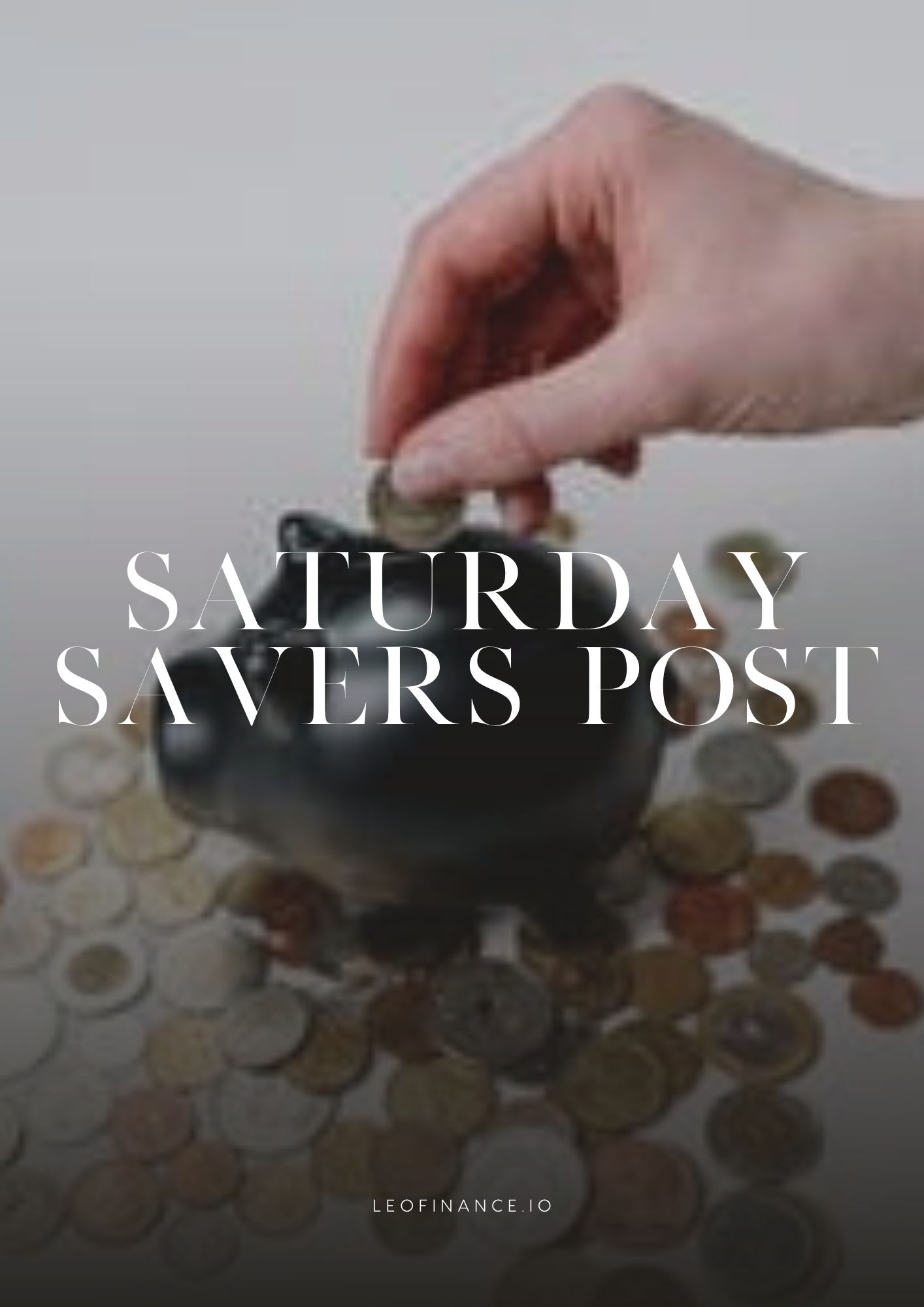 This is @deraaa and I am the newest member of the Saturday Savers Club.
I have been on Hive since September 2021 but have not really focused on saving and growing my account.
I had tokens but did not know what to do with them. You know how that goes.
I went Hive Shopping
@tengolotodo and I were chatting about growing my account and saving and then he took me Hive shopping!
Well what does that mean ~ going Hive shopping?
He showed me tribaldex and I swapped some of my tokens and bought 8 EDSMM and some DHEDGE tokens. It is all about gaining passive income right?
That is shopping the Hive Way!
Then he explained about the Saturday Savers Club and setting goals, and said that he and @coquicoin did it and I should to. So here I am.
This is my Saturday Savers introduction post.
Read about and join in Saturday Savers Club with @susie-saver | 2022 Launch and FAQs
Saturday Savers Club Goals
We should have a primary goal and a secondary goal.
These are my two Saturday Savers Club goals:
- PRIMARY Goal ~ 1250 HP
- SECONDARY Goal ~ 384 HBD
So my Primary goal will be to double my HP from 622 to 1250. It took me 11 months to get to 622 HP, now he wants me to double that in 20 weeks! He is working me hard already.
My second goal is to get 384 HBD and I will say why I want that later.
My 4 Goals
| | CURRENT | GOAL |
| --- | --- | --- |
| HP | 622 | 1250 |
| HBD | 15 | 384 |
| DHEDGE | 115 | 1000 |
| EDSMM | 8 | 100 |
I swapped most of tokens for DHEDGE and EDSMM coz it's all about the passive income and these are already giving me passive income and I only went Hive shopping for them a couple of days ago😁
REASON for SAVING
A great way to do something is by having a Why!
My Why for Saving for the End of The Year is to get 384 HBD to pay for my school. I already missed a semester due to insufficient funds and well, I'll have to repeat but heh… I'm in my final year. If I can raise 384 before the next year, I'll have no worries.
I hope I can keep going and meet my goals before the end of 2022
Disclaimer
This is NOT meant to be investment advice. As lease do your own research before investing.

Source: Lead Image by CottonBro from Pexels edited with Canva Pro
Posted Using LeoFinance Beta
---