In the Kingdom of Cub Finance.
---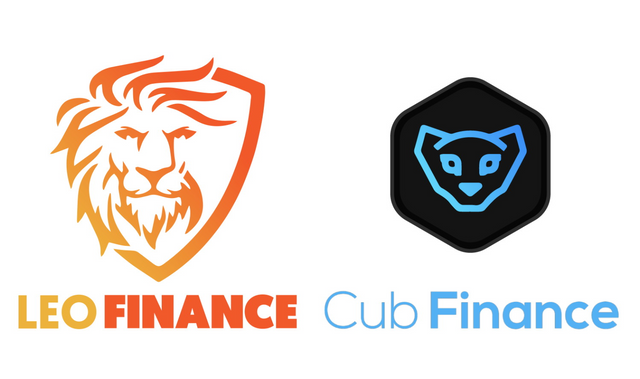 Good Day
Greetings everyone of Leo Finance, Hive and Crypto community, I hope you are having a Beautiful day and in that reading this post brings spurs of inspiration to you and the whole of the community.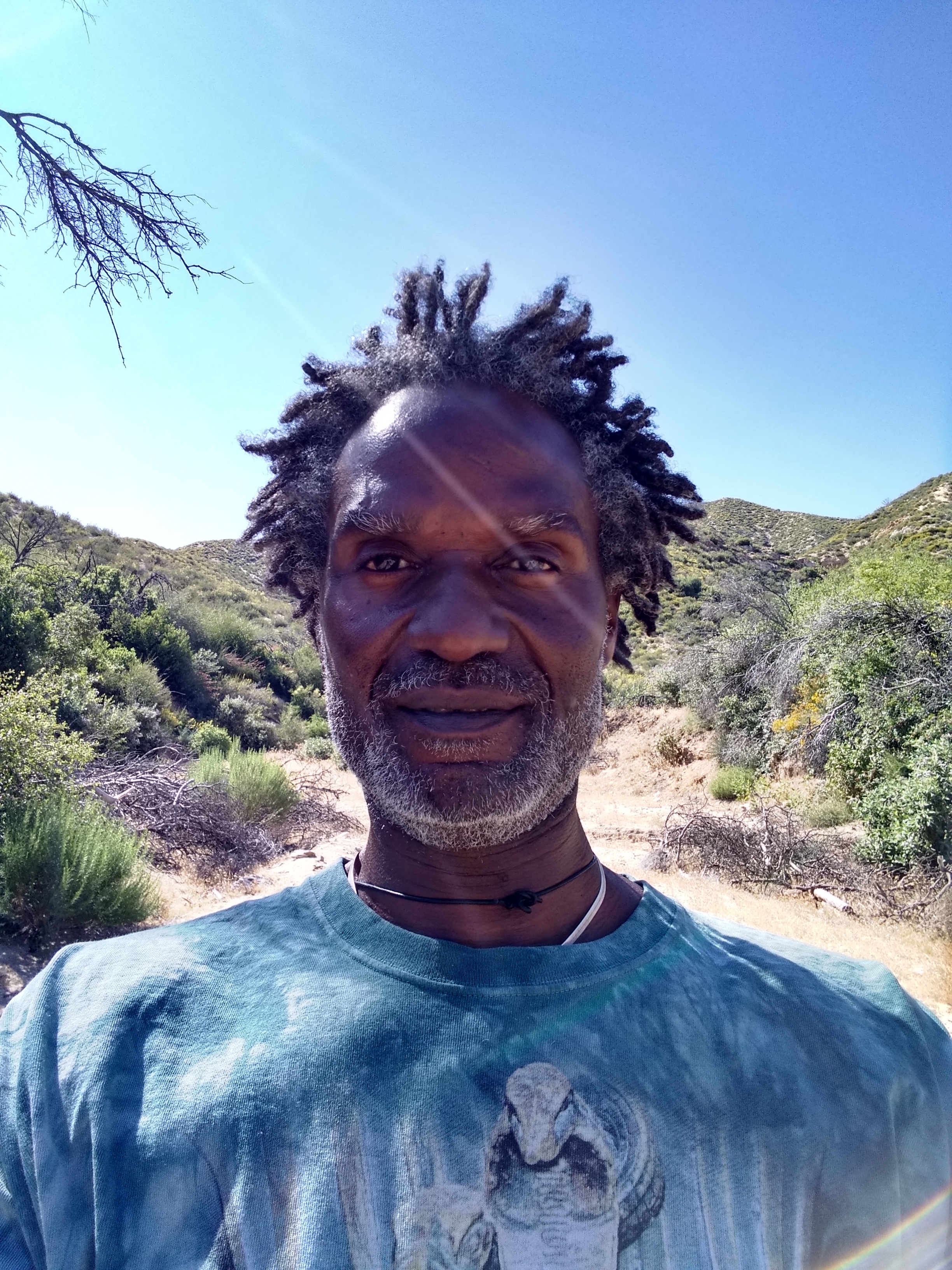 I just got used to, and you can say I'm still getting the hang of blogging with blockchain, smart contracts, DeFi protocols, markdowns, markups and programming. I'm still new to this, but hope you get my point, I'm just optimistic about the technology and the future of it.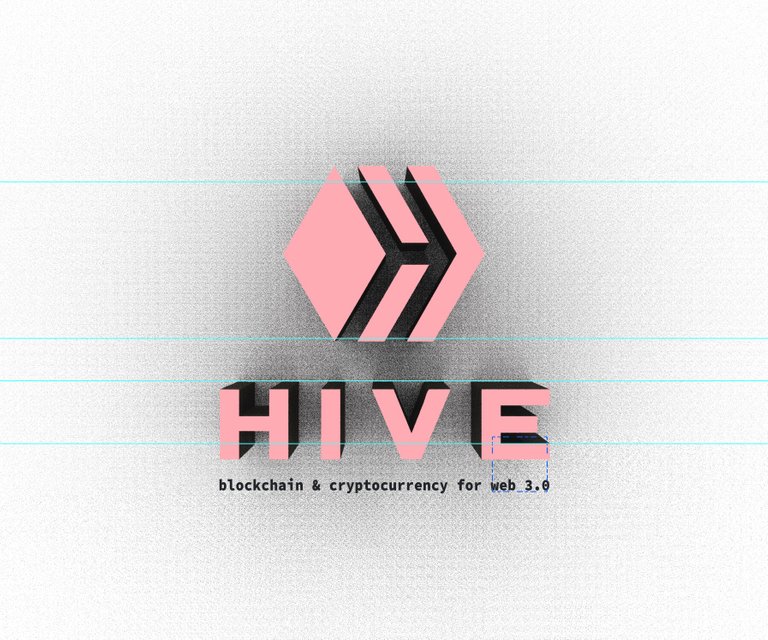 Starting three weeks back, I dove deep down the rabbit hole of Syrup pools, trading platforms and Farms, Dens, and Kingdoms - that's if you are familiar with Cub Finance. Not to say I'm a pro at it, but I'm learning every day, and I see the benefits.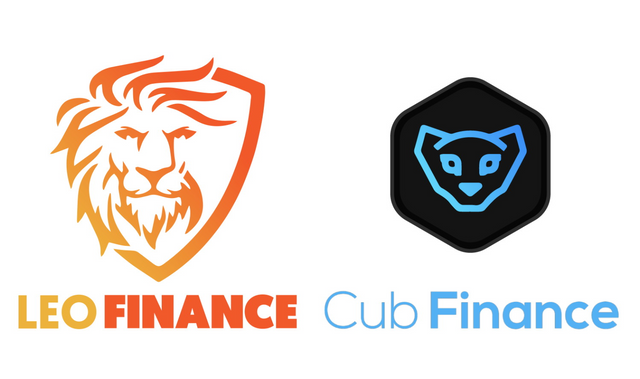 Journey with me from my Leo wallet to Cub Finance. By no way I'm saying this is the best route, this is just a way that I am learning through watching videos and different conversations with active users. Cryptocurrency, I knew the consequences before I took it, and I was willing to lose whatever I put up, but still emphasizing on the come-up, I went all in, and I did not start with much.



This knowledge is based on the fact of having a Hive, Leo Finance, and MetaMask account. Now I'm just gonna sit back and wait, pay close attention to the market and continue to put myself in the right conversations, do further research and see how it turns out. At the end of three months, I'll collect whatever I have. We will take this journey with screenshots.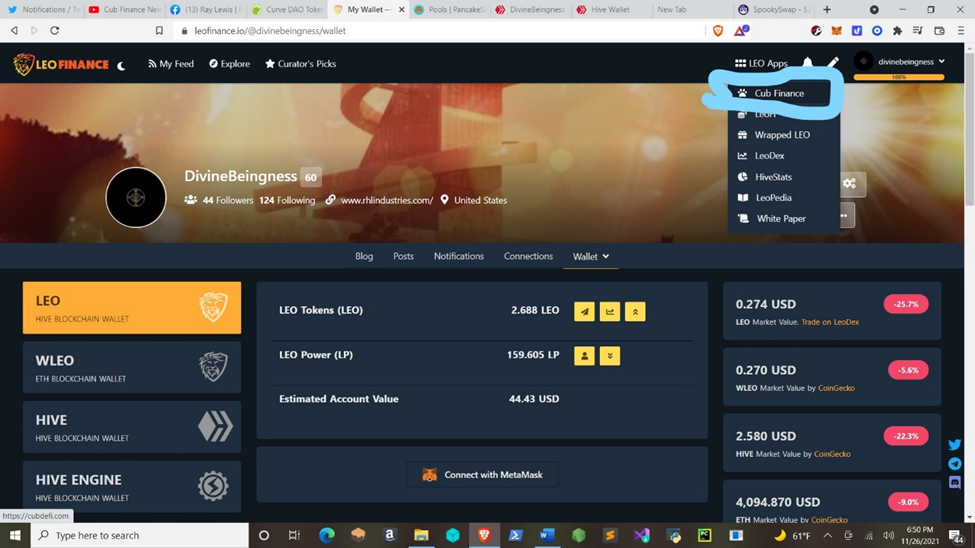 In the Kingdom of Cub Finance.
I created my account on Hive last November and really had a very interesting and powerful year with Hive, Leo finance and all the communities I'm a part of. Blockchain technology and the rabbit hole? I would say it splits up into infinite holes and possibilities - indeed the future is Blockchain technology and peer-to-peer communication. With Leo Finance, I've been reading some good information on their "io" ever since I started, this community is all about investments, crypto currency, real-estate and anything dealing with building your assets. With Cub Finance, I've been reading posts about Cub in Leo Finance, and it was only natural for me to experience this technology and participate in the Farms, Dens, and Kingdom. So this is where I started - with my Leo Finance wallet and at the top, I have a blue circle around it, Cub Finance. click the tab and.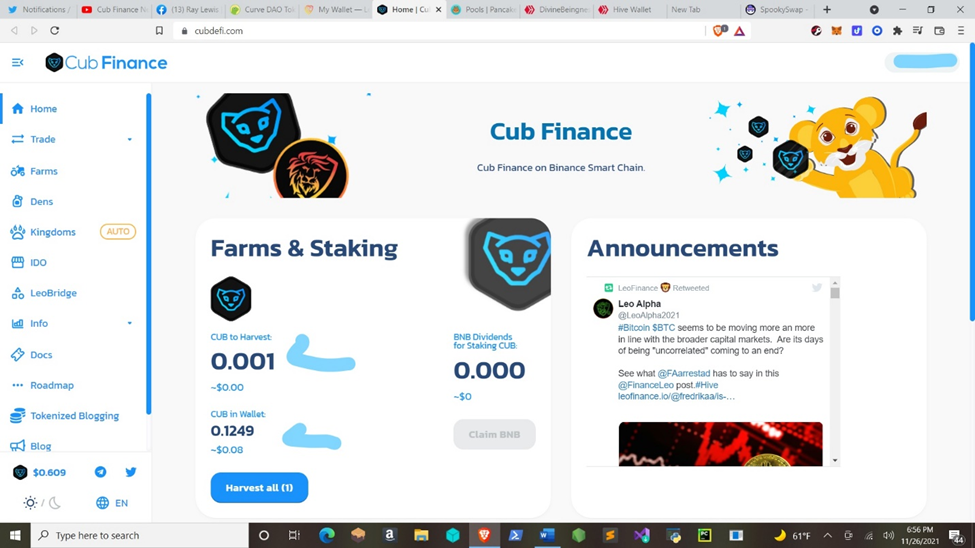 Here is the Home page of Cub Finance. As you can see, I am active in the Kingdom and Den, but today I'm going to farm CUB-BUSD.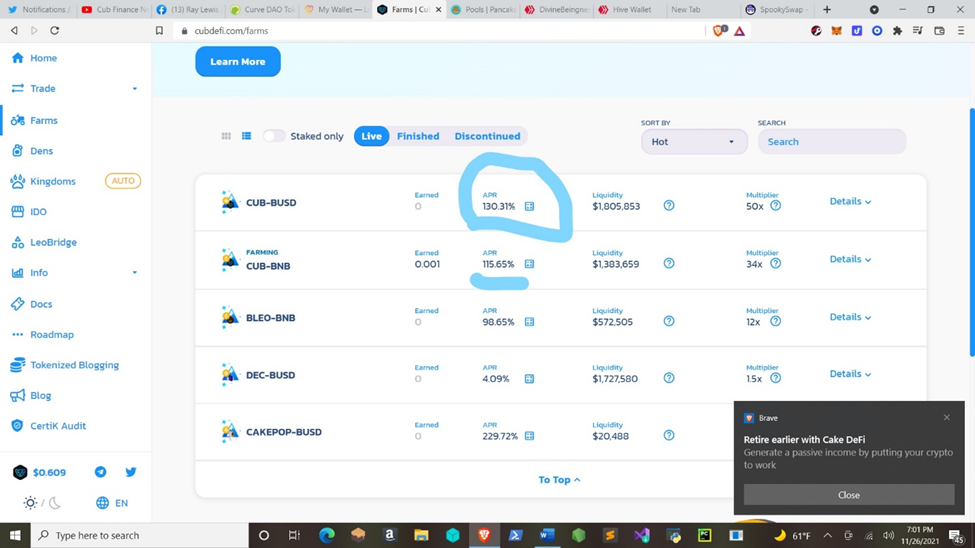 In this screenshot you see I am farming CUB-BNB at 115.65% APR. Now I'm looking at the "blue circle" CUB-BUSD at 130.31% APR.
Gotta get some Liquidity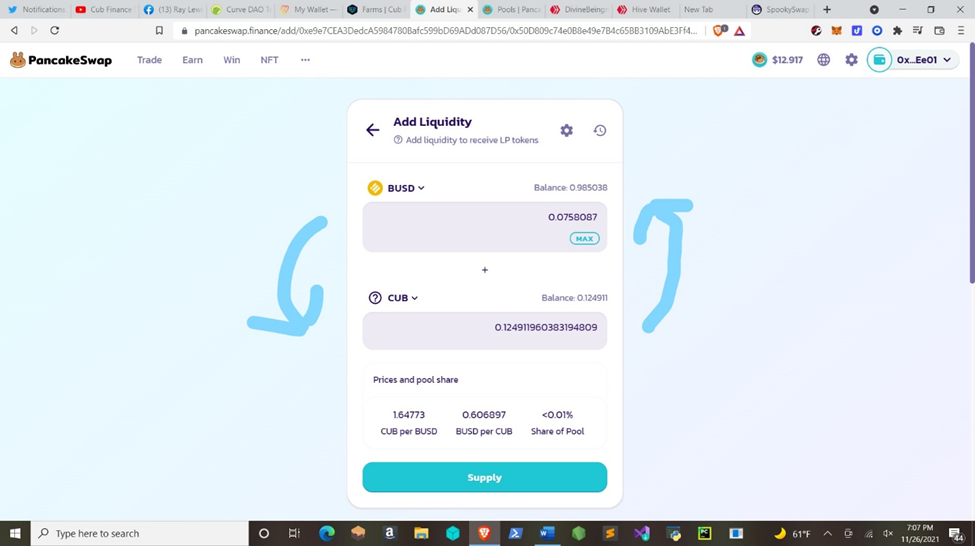 When farming you start by adding liquidity, this means you combine two tokens and put forth the same amount of value in both tokens to develop a LP token, and this is what you stake. In this screenshot, I switched the places of the tokens, and max out CUB token being that it was a less amount then BUSD. You sign a couple of transactions that cost between 11 and $0.20. and then you supply that LP token into the farm and let it grow. Hitting the arrow back that says, "Add Liquidity," brings you back to Cub Finance farm page.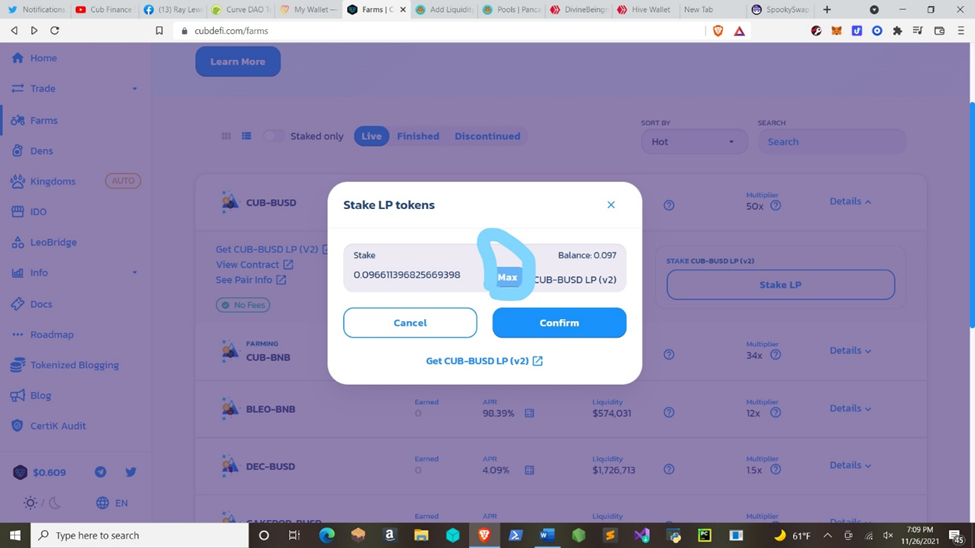 Returning back to the farm page you hit the button to stake LP. You pay a fee for the transaction and another window displays, this is where you max out your LP token into the farm. You pay another transaction fee, then the screen will display.
Now just keep adding to the pools.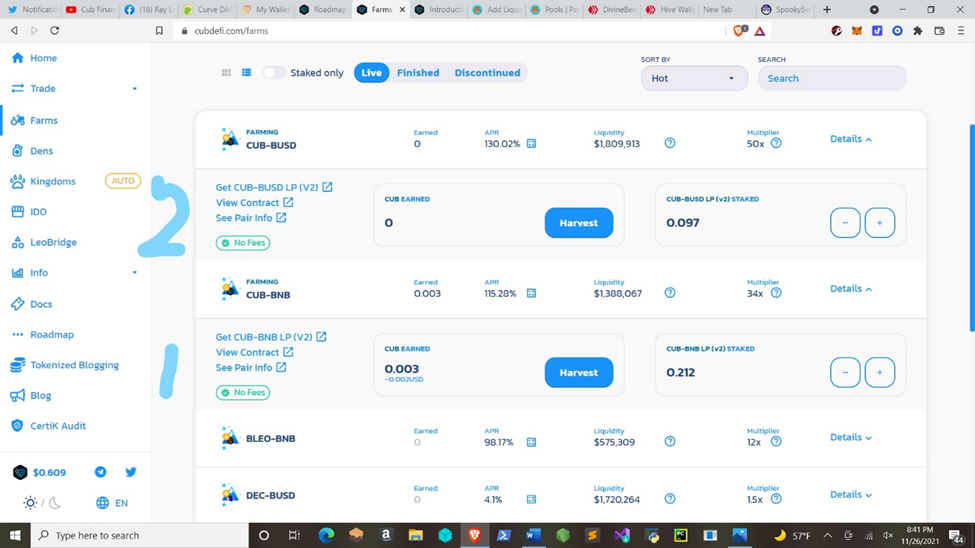 This screenshot shows that I am involved with two farms: farm 1, was the first farm of CUB-BNB, and farm 2 is form today with CUB-BUSD. I understand that it's not much that I've invested, but I will be adding funds to these accounts for two months, and a month from then, I'll wait three months to think about collecting from what the brilliant developers of Leo Finance and Cub Finance has created for the community.
As with any investment, it is good to have an amount that you going to be working with, and a timeframe. All you veterans of investments, I am open for tips and advice.
Be great, and goodnight!
Posted Using LeoFinance Beta
---