Polkacity has no pity- Trade Journal 11/4/2021
---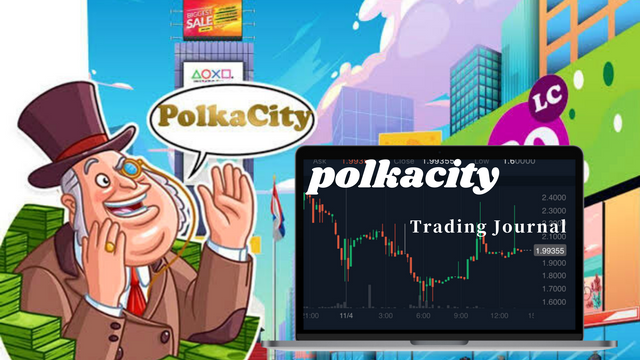 Well on this day I broke one of my (the) number one rules of trading; don't chase a raging bull that has already left the pen. Wait for it to come back to a spot you feel comfortable getting on/in.
Polakcity is another Metaverse type project and is said to be the GTA of the blockchain ( until the real GTA comes that is). With a total supply of only 250,000,000 and a market cap of 17M. It was a very enticing trade, except "the Bull was out of its Penn".
What did I do.
PolkaCity was hovering around $2.36 down from almost $3.00 and up from $.40 just a week ago. So I set a buy order just below the day's mid wick at $2.17. I caught it and immediately it jumped up to $2.46. So what did I do? I set a stop loss just under the $2.17 mark at 2.15 to and sell at $2.14.
In the middle of the morning I wake up and saw that the stop loss got hit but only 87% filled. And that is the thing with stop loss, it doesn't always go all the way through.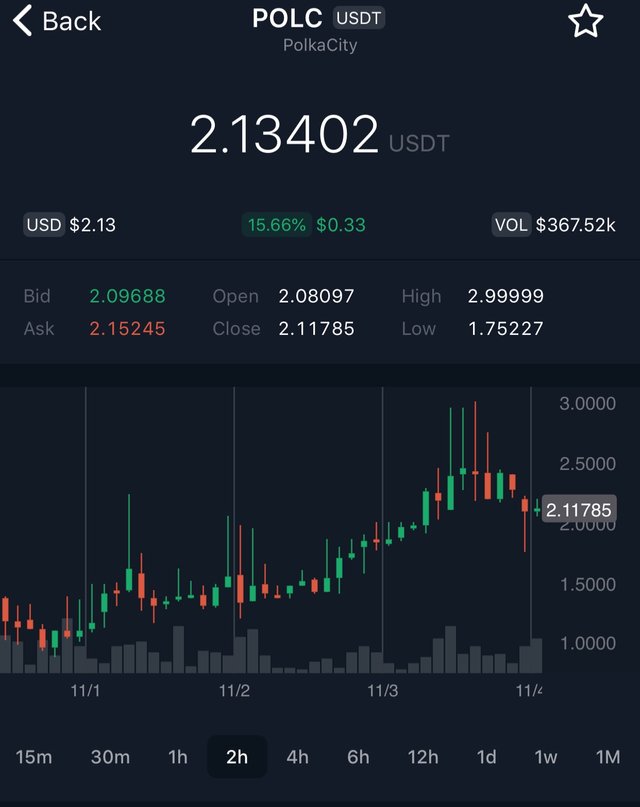 What to do
So I still have 13% of the POLC tokens in my wallet, I have just set a sell price a little above what would be my break even point. If it goes further south, that is a little risk and loss I am willing to take. Buying more is not an option as it is not something I want to accumulate especially at these prices. (Though this coin could jump up massively once the game is officially released.
What I should have done was stuck to the fact that this was a quick trade and any gains made must be kept. I should have moved up the stop loss to $2.44 when I saw the price at $2.46 and I got in at $2.17. But that greed like that illustration on the cover will get you.
What would you have done?
Cheers!
| Earlier today | Just now |
| --- | --- |
| | |
Here are my referral links if you ever wanna buy/trade crypto. (Though most people reading this are probably about that life).
| Coincheck | BitFlyer | Bittrex | Binance |
| --- | --- | --- | --- |
| 🎌 receive ¥1,000 in Bitcoin after sign up | 🎌 receive ¥1,000 in Bitcoin after sign up | 🌎 Leading global exchange | 🌎 Leading global exchange |
Posted Using LeoFinance Beta
---